The Province of Bataan is a good day trip from Manila if you are into history, nature and adventure. Approximately two hours away from the Metro, the peninsula is popular for its historical sites, beaches and mountains. Not everyone knows though that the peninsula is also home to majestic waterfalls. There are more than 10 waterfalls in the province and I had a chance to visit three of them – Dunsulan Falls of Pilar, Limutan  Falls and Ambon-Ambon Falls both of Bagac.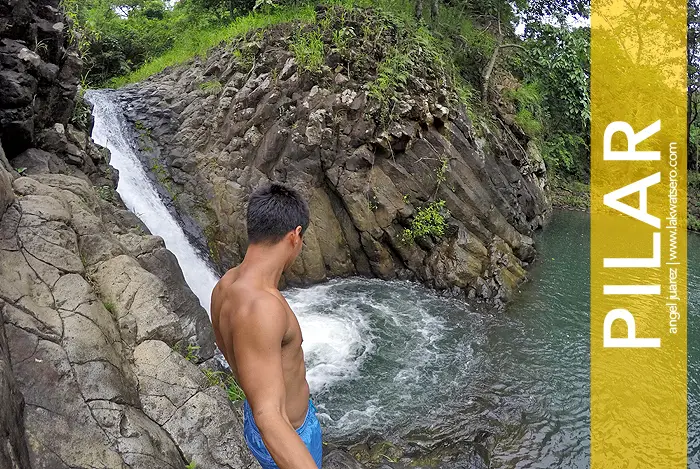 Dunsulan Falls
Nested at the foot of Mount Samat is the geometrically beautiful Dunsulan Falls perhaps the most accessible of all waterfalls in the province. It has a height of approximately 20 feet, with water cascading on a wall decorated with basalt columns into a shallow circular pool.
You may get here by riding the zipline from "Dambana ng Kagitingan" or by land via the access road from Linao National Road. If you are commuting, catch a jeep to Cabog-Cabog, Binukawan or Morong from Balanga or from Ala-Uli Junction, get off at Dunsulan Junction and take a trike to the waterfalls. Entrance Fee: P50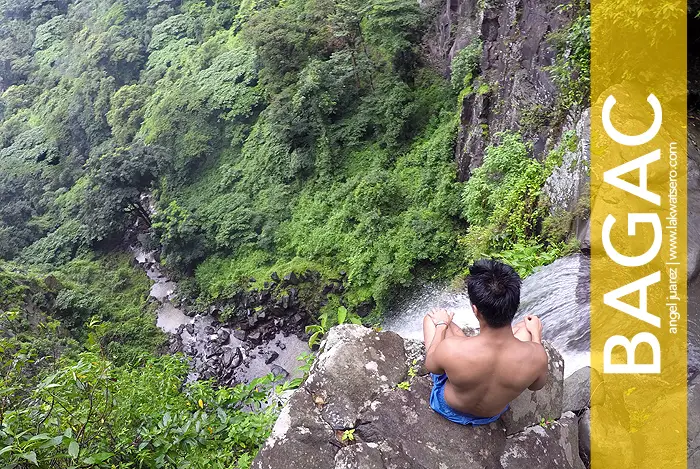 Ambon-Ambon Falls
Situated in the town of Bagac is Ambon-Ambon Falls. At approximately 100 feet high, it believed to be the tallest cascade in the province with its water coming from the highland of Mount Natib. The only known way down to this waterfalls though is by rappelling from its top.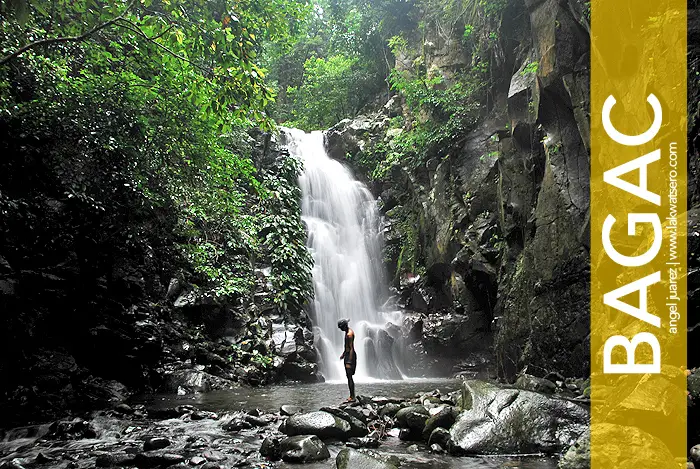 Limutan Falls
Limutan Falls is another beautiful waterfalls located in the vicinity of Mount Natib. It is a 30-foot high cascade located few meters upstream from Ambon-Ambon Falls. Be aware of limatik or blood leeches and snakes when going to this spot.
To get to Ambon-Ambon and Limutan Falls, catch a Binukawan or Morong Jeep from Balanga Jeepney Terminal, Ala-Uli Junction or at the Junction to Dunsulan Falls and get off at Barangay Hall of Binakawan (P35/person one-way, 30 minutes). Take another trike to the end of concrete road to Ambon-Ambon (P60/trike good for 3 pax, 15 minutes). Trek for at least an hour. Guides are available at the Barangay Hall, rate is P300/guide.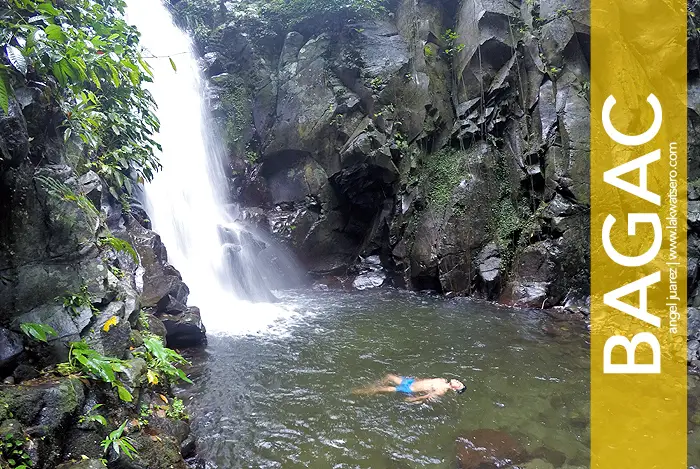 That is three out of more than ten waterfalls of Bataan. There's more out there waiting to be explored and discovered!