Those who have been to Mindanao will agree that the "Land of Promise" is also a land of majestic waterfalls, home to the grandest and most beautiful waterfalls in the country. The Tinuy-An Falls of Bislig, Tinago Falls of Iligan, Asik-Asik Falls of Alamada and Aliwagwag Falls of Cateel are among the most famous ones. But aside from these, there are more hidden in the offbeat places of the island that are equally if not more enchanting. Compostela Valley hides some of it.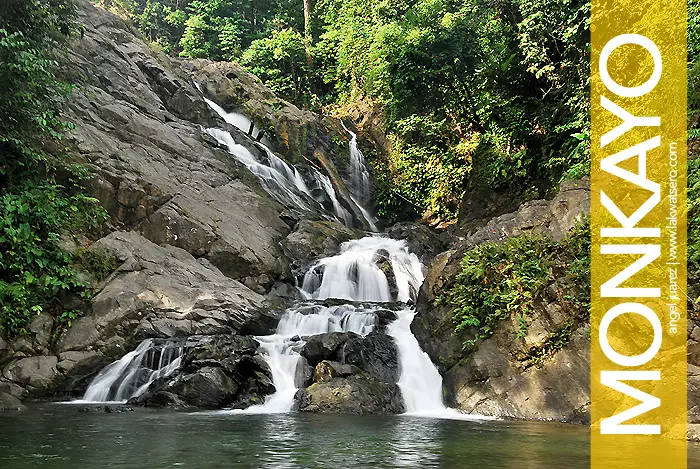 There are in fact numerous waterfalls in Compostela Valley, being a landlocked province surrounded with gold-rich mountains. Awao Falls in the town of Monkayo is one of, if not, the grandest of them all.
Tucked in the remote barangay of the same name, Awao Falls is Monkayo's prized attraction. It features three layers of cascades, rumor has it that there is even fourth!
The first tier is the icon of Awao Falls. Commonly called as Falls 1, it is a towering curtain of cascading water dropping to a height of approximately 80 feet into a shallow and rocky catch basin. The water cascades on a rough and accented wall creating numerous droplets. Truly a majestic natural canvas!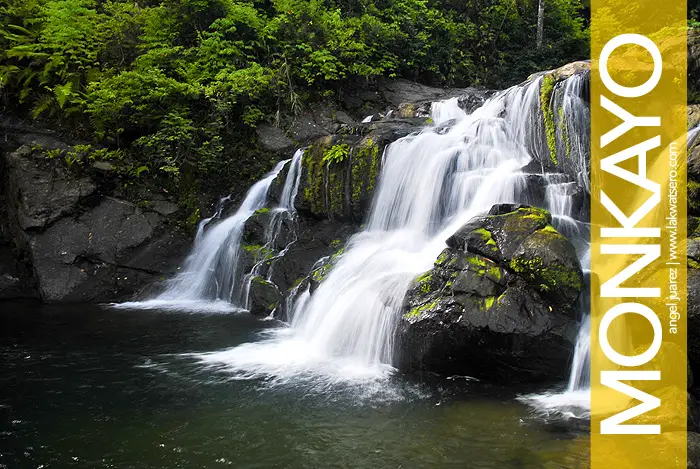 A short yet challenging trek upstream are two more layers collectively called as Falls 2. The second layer is an inclined cascade approximately 25 meters high that ends in a circular pool ideal for swimming. The third layer is right on top of the second, a vertical drop of around 20 meters to a shallow catch basin. Locals say that a fourth cascade is located further upstream although there's no documentary image of it yet.
There is no easy way of getting to Awao Falls as it is at least 30 minutes of bumpy and oftentimes ascending skylab (a local motorcycle) ride from Monkayo town proper. But it is a real adventurer's treat worthy of the long challenging ride. Currently, the usual approach is via an established motorcycle trail to Falls 2 since the old trail that leads to Falls 1 is now blocked with debris brought by Typhoon Pablo and Sendong. Falls 1 can be reached in around 15 minutes via an almost vertical trail from Falls 2.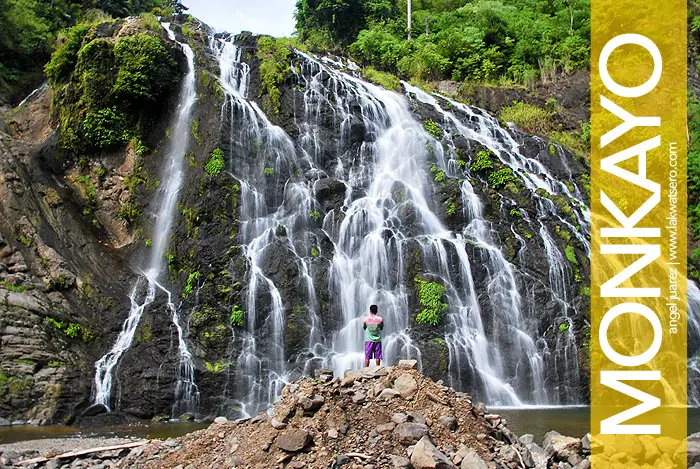 Despite its grandeur, Awao Falls is still generally offbeat and unspoiled. The local community is banking on its potential to attract more tourists and make the town as one of Mindanao's tourist hotspots. The developments are unprecedented, I hope the stakeholders preserve its current state – beautifully raw and natural. It is but great time to visit and experience Awao Falls before everybody does.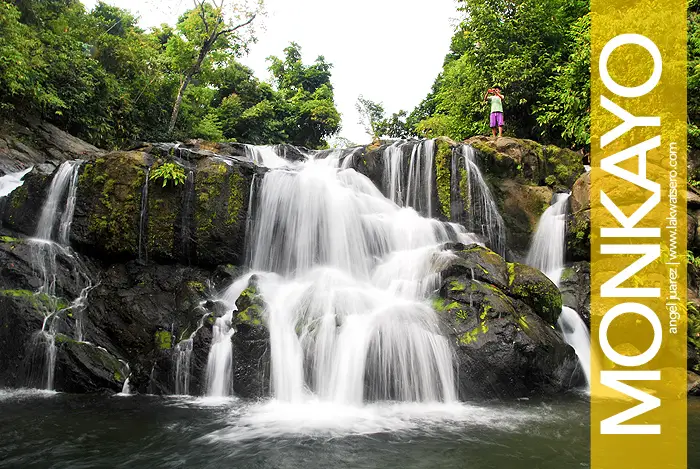 How to Get to Awao Falls?
Take a Butuan Bus at Davao Ecoland Terminal and get off at Monkayo, Compostela Valley, travel time is three hours and fare is P200. From Monkayo Terminal, charter a skylab or single motorcycle to Awao Falls, travel time is around one hour one-way on a mostly rough road and rate is P400-P500 per motorbike.
Alternatively, you may take the public sharing skylab at Monkayo town proper to Barangay Awao via Sta. Josefa, fare is P80 per person. Regular buses also regularly travel from Monkayo to Sta. Josefa at P35 per person. From Sta. Josefa, skylabs depart regularly for Barangay Awao, rate is P40 per person. At Barangay Awao, take another skylab to Awao Falls for P50 per person.