I had a chance to dive in Apo Reef when we returned there last February. It was a memorable one not because it is one of my favorite places to dive but because it marked another milestone in my scuba diving career – my 100th dive!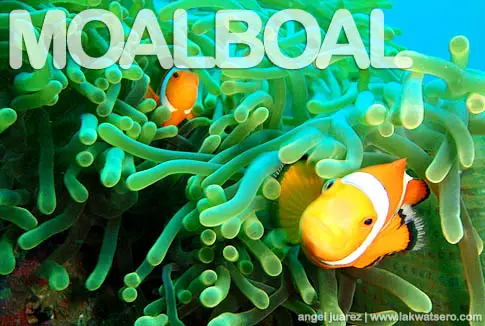 Being a scuba diver for two-and-a-half years opened a door for me to a new dimension. It made me appreciate, understand and love the underwater world more than ever. It changed my life to become more responsible individual, protective and sensitive not only to our marine resources but to the environment as a whole. It further widen my horizon and introduced me to an amazing world that only few can witness.
Being a diver also brought me to amazing places I never thought I would be seeing and every experience was as diverse and vivid as the scenery. I am very lucky to be living in a country blessed with the most diverse ecosystem. From then on, my idea of travel significantly changed and had a new meaning.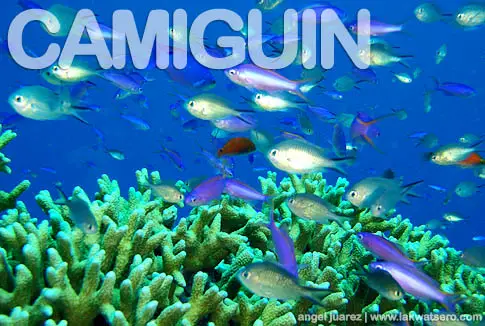 Now as I mark this milestone of 100th dive, I want to take a look at some of my most memorable and favorite dives.
Samal
The Island Garden City of Samal will always have a special place in me not because of their cheap diving rates but because it was here that I had my Introduction to Scuba and PADI Open Water Certification.
Coron (Palawan)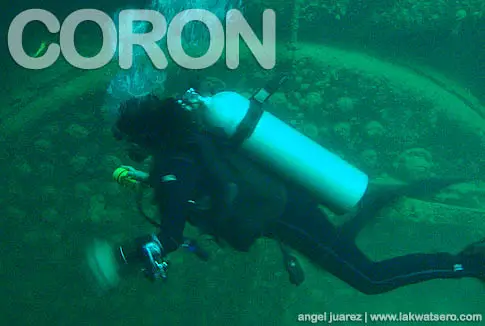 The underwater monsters of Coron are magnets that keep divers, including me, on coming back again and again in this place. Perhaps no other place in the world has a high collection of submerged Japanese shipwrecks, only Coron. A total of seventeen shipwrecks lie on its bed, sunk on September 17 when American Hell Divers made an aerial assault to Japanese Imperial Forces stationed in Coron. Today, it is virtually an underwater museum, a diver's paradise, whether for those who love to explore bits and pieces of history or those who prefer nature diving.
Tubbataha (Cagayancillo, Palawan)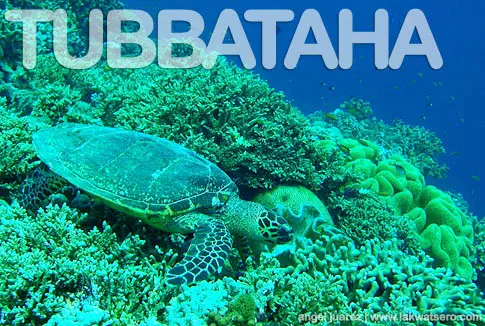 The mecca of scuba diving in the Philippines, Tubbataha is Tubbataha, no further enticing descriptions needed. I will always remember this place because it was here that I had my close encounters with Sharks, Rays and other pelagic including a Whale Shark!
Apo Reef (Sablayan, Occidental Mindoro)
Dive and camp to experience the unique charm of the Asia's Largest Atoll Like Reef, Apo Reef. A place special to me for it is here that I had my first sighting of sharks. It even made more special with my 100th dive in this premier dive destination in Sablayan, Occidental Mindoro.
Anilao (Batangas)
Due to its proximity to Manila, Anilao is my most frequented dive destination and I see myself going back more and more. It is also here that I completed my PADI Advance Open Water Diver certification. Just the thought of playing with the School of Jackfish in Twin Peak makes me want to pack my diving stuff and head south, just three hours away. So close and so beautiful.
Agutayan (Jasaan, Misamis Oriental)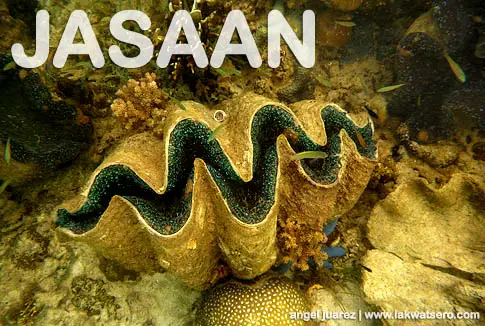 One of the off-the-beaten dive destinations in the country, the marine sanctuary of Agutayan Island in Jasaan, Misamis Oriental boasts of unexploited and well preserved underwater ecosystem. One of my favorites and only an hour away from Cagayan de Oro City, it is a marine sanctuary teeming with marine life including giant clams that are seeded here.
Puerto Galera (Oriental Mindoro)
Puerto Galera is full of surprises; surprises that will surely make every diver fall in love with the place, my self included. Truly a world class dive destination and just as close as Anilao, the dive sites of Sabang offer an amazing underwater experience with its rich marine life, wrecks and other interesting spots.
Mantangale (Balingoan, Misamis Oriental) and Mantigue (Camiguin)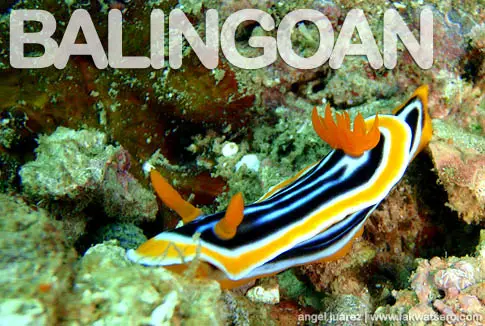 Another less known diving jewels of Northern Mindanao, Mantangale in Balingoan, Misamis Oriental and Mantigue Island in Camiguin are both endowed with amazing unexploited marine life. A perfect place to spot for the colorful Mandarin Fish, it is here that I became a certified Nitrox diver 🙂
Moalboal (Cebu)
Two hours away from Cebu City is my favorite dive destination in Cebu.
Get a chance to swim with millions of sardines in Pescador Island, go cave diving, check out the old wrecks, spot for sharks and other pelagic, and be mesmerized with its vivid marine life. Satisfaction is always guaranteed whenever I dive in Moalboal.
Apo Island (Negros Oriental)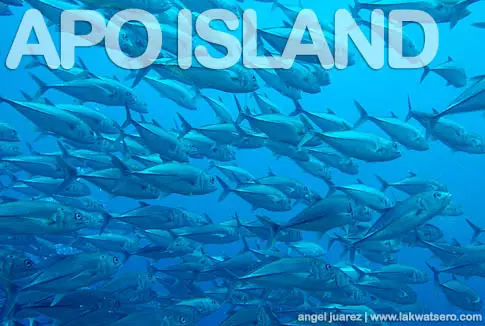 Another haven for divers in Visayas is Apo Island in Negros Oriental, and also one of my favorites. I will forever remember Apo Island for its rich marine ecosystem. It is one of the greatest underwater shows I have seen, where every site, corner and nook has a "wow" factor!