Sunrise at Angkor Wat
Angkor Wat, Angkor Region, Cambodia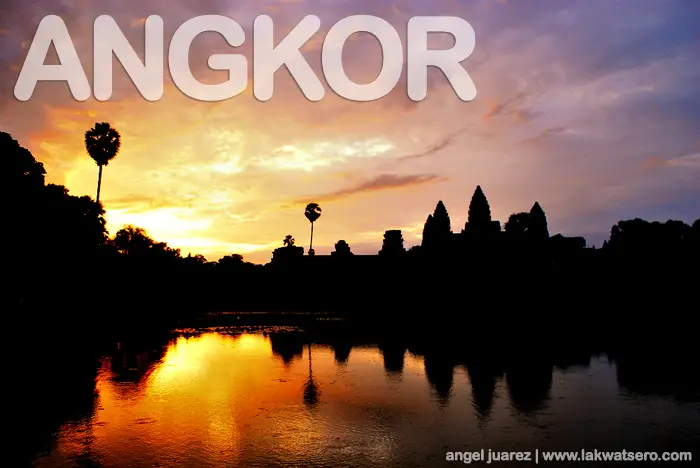 Sun worshipers wake up as early as four in the morning to catch the view of the sun as it rises behind the silhouette of Angkor Wat. The effort of waking up to catch the sunrise pays as the dramatic scene unfolds. They say the sunrise at Angkor Wat is one of the best images of Cambodia.
So I woke up at dawn and rode the bike from Siem Reap to the Angkor Region. It was still dark but I managed to reach the ticket office at five in the morning, their opening time. Before the sun broke out, I was already positioned together with others watchers of various nationalities in front of the towering temple.
What more can I say, the photo speaks for itself. Waking up early just to see the sunrise at Angkor Wat truly pays. It is one of the best views of sunrise I have ever witnessed.