Mount Batulao
Nasugbu, Batangas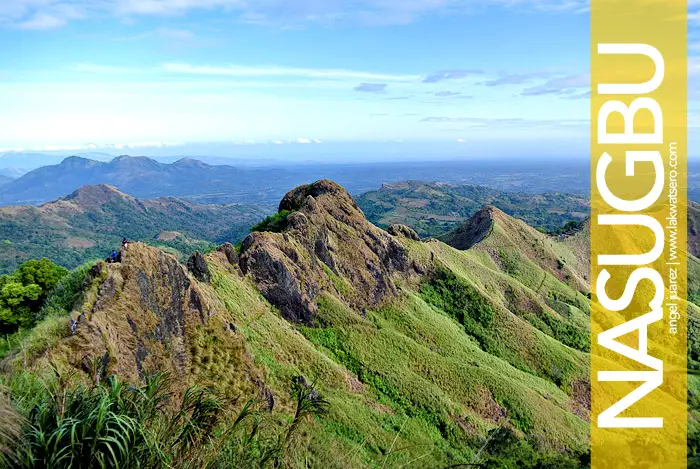 I always see this beautiful mountain whenever I am in Nasugbu. It is the edgy mountain one can see from Caleruega Chapel. I said, "one day, I will going to climb you!"
That day finally came last year when I embarked on my first ever solo trek.
Standing at 811 meters above sea level, Mount Batulao is a favorite day trek of mountaineers based in Metro Mania and nearby areas. It is a beautiful mountain with friendly trails. With its grassy slopes, edgy ridge and numerous peaks, Batulao truly beckons. As Gideon Lasco puts it, "the landscapes of Batulao are quite remarkable."
I really have no idea of all of it when I went to trek Batulao alone, even the presence of two trails – the old and the new. All I know is that it is possible to trek it solo. So armed only with excitement, I went to Nasugbu on one Sunday morning to finally crossed the mountain off my bucket list.
From the jumpoff, I made it to the summit in less than two hours via the new trail then went down via the old. The write-ups were all true, Mount Batulao is indeed an easy trek that guarantees an awesome scenery. I was mesmerized by its unique charm! Well, every mountain has its charm, but the charm of Batulao will make you love mountaineering more.
Today, whenever I go to Nasugbu and pass by the mountain, I still dream of trekking Mount Batulao. I always say to myself, "I will climb you again one day!" 🙂