If you're thinking of booking a last minute holiday, have an adventurous spirit and enjoy marveling at the wonders of nature, then why not go to mainland South East Asia for some snorkeling or scuba diving? Aside from marvelous, yet landlocked Laos, all the other fabulous South East Asian countries have a coastline, so choose from the crystal clear waters of the Andaman Sea, the inviting warmth of the Gulf of Thailand or the slightly wilder South China Sea. Here we pick five spots from the region where you can don your flippers and mask and dive into a world of coral, tropical fish…even sharks!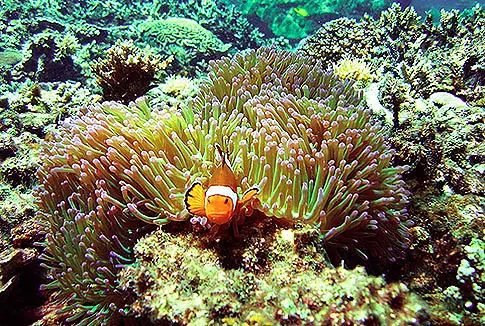 Vietnam
Nha Trang is fast becoming one of the most popular destinations for backpackers, although frequently enjoyed by those on last minute holidays as well. Five star hotels are springing up along its miles of coastline, rendering it unrecognizable even from five years ago. Many diving schools are also appearing too, catering for the novice to seasoned diver and capitalizing on the wealth of exotic underwater treasures. Choose from the soft corals of Electric Nose, the glass fish of Madonna Rock, Moray Beach or head north to Whale Island.
Myanmar
Another place experiencing rapid development and change is Myanmar. With over 800 islands covering 12,000 square kilometers off the coast of south western Myanmar, there is more marine diversity here than in neighboring Thailand. The government has recently opened the Mergui Archipelago to visitors and here it is possible to dive and swim amongst large pelagic shoals, sharks and mantras, all untouched by tourism.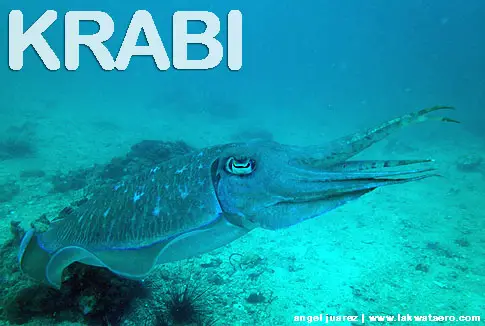 Thailand
The island of Ko Tao in the Gulf off eastern Thailand is popular – some would say too popular with divers. Head west therefore and aim for Krabi. Krabi makes for an ideal base to explore the mangroves and get chased out by monkeys, look up and witness the giant ape statues controlling the traffic as well as planning which island to sail to from the ferry terminal. Ko Phi Phi is four hours sailing away, the beautiful laid back island of KoLanta is just over an hour away whilst many other islands such as KoJum and KoRok lie just beyond.
Malaysia
There are so many amazing islands and dive spots in Malaysia that it's difficult to choose just one. However, if you're new to diving, then perhaps the Perhentian Islands is the ideal place to do a diving course as the conditions are perfect for beginners. Although fairly difficult to get to, the calm waters of the Perhentian Islands and teeming marine life make it well worth the trip.
Cambodia
Finally, Cambodia is also responding to the growing demands of tourism by setting up diving schools. Head to Sihanoukville and from there take a five hour boat trip to Koh Tang. Here you will enjoy excellent visibility, seahorses and other small tropical fish and some interesting topography too.
No matter where you choose to dive from in South East Asia, you are sure to be surprised by the underwater delights that await you in the warm, kaleidoscopic seas.