There's so much to do in the Indonesian tropical island of Bali but it made even more by Grand Mirage Resort.
One of Nusa Dua's icon, Grand Mirage Resort guarantees a well spent holiday in this side of paradise. With its scenic beachfront that offers an idyllic view of sunrise, great facilities and amenities, warm and personalized service of its staff, wide array of food choices offerred by its four restaurants and the variety of activities to choose from, the possibility is endless at Grand Mirage Resort!
A stay in this 5-star all inclusive resort promises a day full of fun activities and surprises, and you don't have to go far because all these are right at the doorstep of your room. Wanna know what you can do here? Well, I listed  my top 10 things that will definitely keep you busy here in this playful side of paradise.
————————————————
1. Enjoy the Beach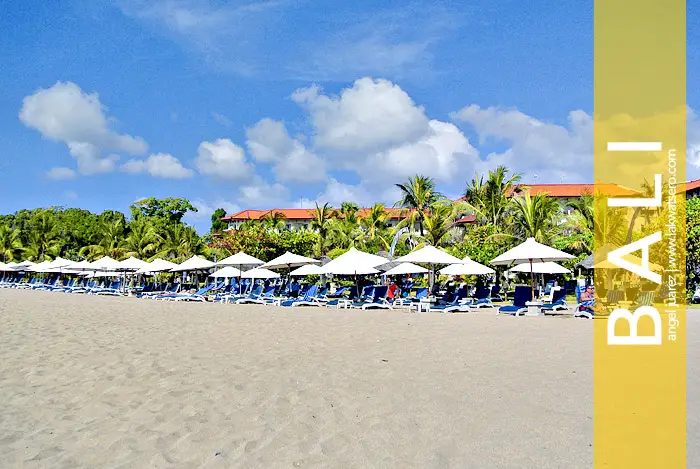 Bask in the sun and feel the sand of Grand Mirage Resort's beachfront, one of Nusa Dua's finest.  Situated in eastern coast of Tanjung Benoa peninsula, the private beach of Grand Mirage is a haven for sun worshippers and sea lovers, and ideal spot for various watersports activities!