Bacolod City, dubbed as "The City of Smiles", is the capital of Negros Occidental, the stage of the yearly Masskara Festival, one of the most colorful, anticipated and well attended festivals in the Philippines.
But more than Masskara Festivals, Bacolod is also a haven for foodies and a gateway to the provinces' manifold of attractions be it natural or man-made. Walk back in time in The Ruins of Talisay, go chasing waterfalls in Mambukal of Murcia, bask in the tropical sun in Lakawon Island of Cadiz or indulge on a food trip and satisfy your sweet tooth in the downtown. Bacolod promises a well spent getaway!
Here's a sample itinerary which you can use or customize to maximize your Bacolod experience.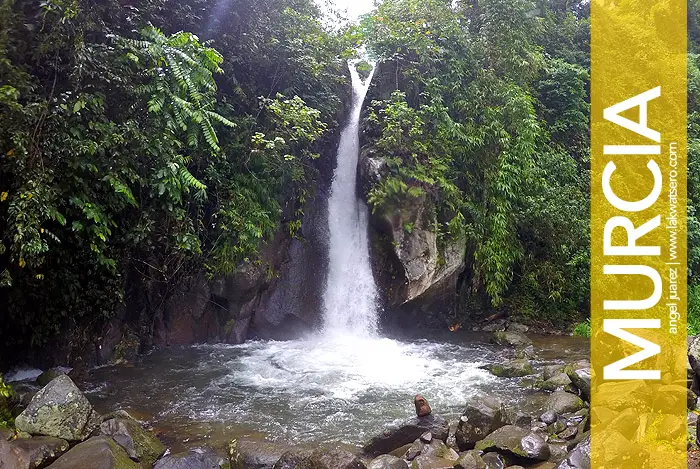 Bacolod Itinerary
Day 1: Chase Waterfalls in Mambukal
0700H – 0800H: Arrive in Bacolod City / Proceed to Hotel / Leave stuff
0800H – 0900H: Breakfast at Pendy's
0900H – 0930H: Proceed to Libertad Market / Ride a bus to Mambukal
0930H – 1030H: Bacolod City to Mambukal
1030H – 1500H: Explore Mambukal: See the seven waterfalls, hot spring, swimming pool, etc.
1500H – 1530H: Wash-up / Depart Mambukal
1530H – 1600H: Mambukal to Bacolod City
1600H – 1630H: Proceed to hotel
1630H – 1800H: Check-in / Fix-up / Rest / Proceed to Diotay
1800H – 2000H: Dinner at Diotay
2000H: Proceed to Trap Door Bacolod / Socials / Lights off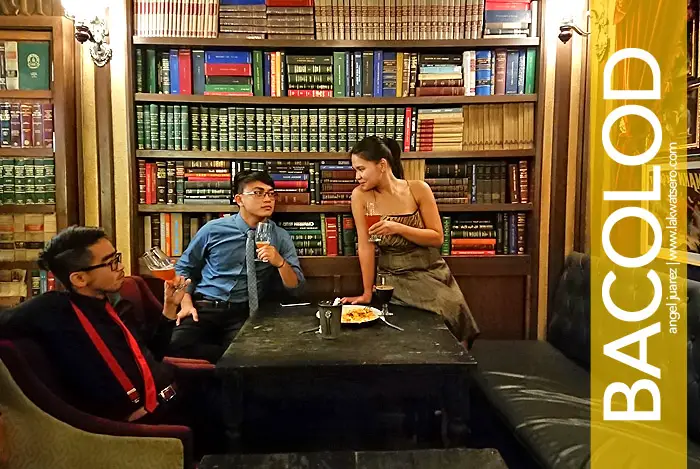 Day 2: Day Tour in Lakawon Island
0600H – 0730H: Call time / Breakfast / Proceed to Ceres North Terminal
0730H – 0930H: Bacolod to Cadiz
0930H – 0945H: Arrive in Cadiz / Tricycle to port
0945H – 1000H: Arrive in port / Register and Pay Fees
1000H – 1000H: Boat to Lakawon Island
1000H – 1500H: Arrive in Lakawon Island / Free time: Explore, swim, snorkel, water activities, floating bar, etc.
1500H – 1515H: Lakawon Island to Cadiz
1515H – 1530H: Tricycle from Port to Highway
1530H – 1600H: Snacks / Wait for Bus to Bacolod
1600H – 1800H: Bus from Cadiz to Bacolod
1800H – 1900H: Arrive in Bacolod / Wash-up / Proceed to Manukan Country
1800H – 1930H: Dinner at Manukan Country
1930H – 2000H: Proceed to Calea Cakes
2000H – 2100H: Dessert at Calea Cakes
2100H onwards: Proceed to hotel / Lights off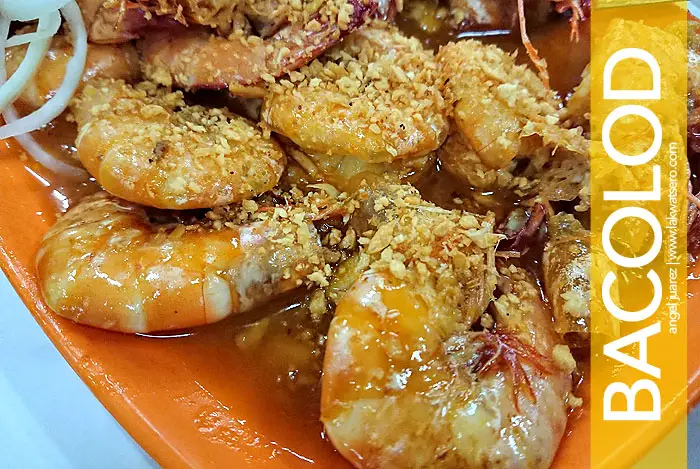 Day 3: The Ruins
0600H – 0730H: Call time / Breakfast / Proceed to the Ruins
0730H – 1030H: The Ruins
1030H – 1200H: Return to hotel / wash-up / check-out
1200H – 1400H: Dinner at 21
1400H – 1600H: Buy pasalubongs at Pendy's / Dessert in Felicia's
1600H – 1700H: Bacolod to Airport
1700H – 1900H: Check-in / Pre-Departure
1900H: Depart Bacolod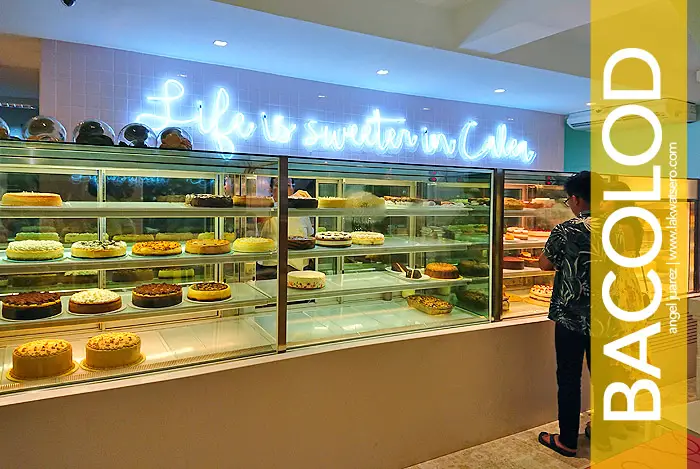 How to Get to Bacolod City
Bacolod City is accessible by air via Philippine Airlines and Cebu Pacific from Manila, Cebu, Clark, Cagayan de Oro and Davao.
From Iloilo City, it is only one hour by fast craft. Three fast craft operators serve the route with numerous departures daily starting at 6AM up to 5PM.
You can book your bus ticket from Iloilo City to Bacolod and vice versa below.
BOOK YOUR BUS FROM ILOILO TO BACOLOD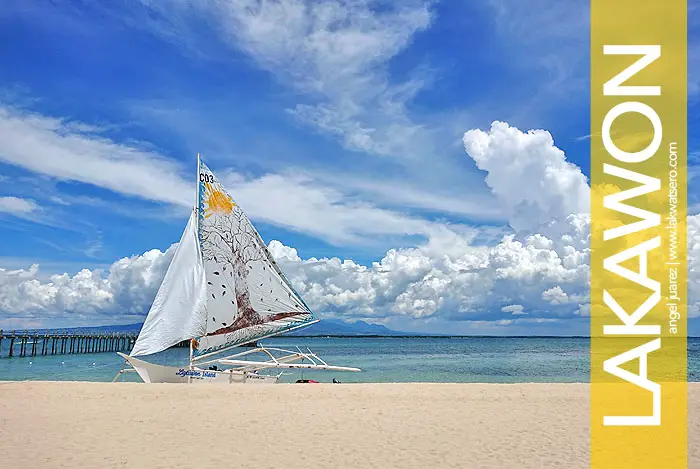 Where to Stay in Bacolod City
There are numerous inns and hotels in Bacolod City catering to all type of travelers. Here are the highly rated and recommended ones.
Top-Rated / Highly Recommended Accommodations in Bacolod
L'Fisher Hotel
Bacolod Downtown
Starts at 2,600 PHP

 Seda Capitol Central
Bacolod Downtown
Starts at 2,200 PHP
Top-Rated Budget Accommodations in Bacolod
Saltimboca Tourist Inn
Bacolod Downtown
Starts at 600 PHP

Royal Am Rei Hotel
Bacolod Downtown
Starts at 600 PHP
*First published: 8-May-2018 | Updates: 16-Jul-2019; 27-Apr-2020