Tokyo, the capital of Japan, is well known as among the most expensive cities in the world. This is based on research and studies conducted by various firms such as Mercer HR Company and Economist Intelligence Unit.
This is a bit of bad news for travelers specially for necessary expenses such as accommodation. But for frugal travelers and backpackers, do not worry for there are cheap options for accommodation such as capsules and dormitory hostels that will allow us to stretch our budget. Whether in Shibuya, Shinjuku, Tokyo, Akibahara or wherever you prefer to stay in Metropolitan Tokyo, there are numerous places for budget stay to choose from.
Let me share with you these budget accommodations that I have personally tried in Metropolitan Tokyo.
Hotel Siesta Shibuya
My favorite among the budget accommodations that I have tried for two reasons – it is strategically located in the heart of Shibuya district and it provides a real capsule experience.
Hotel Siesta is a favorite among locals and foreign tourists, so it was probably by luck that I was able to book it last minute on one of my visits in Tokyo. Last minute availability is very rare for this establishment which is conveniently situated in the busy neighborhood of Ebisu, surrounded with shops, cafés and restaurants, and just a short walk from Ebisu Subway Station as well as the famed Shibuya Crossing.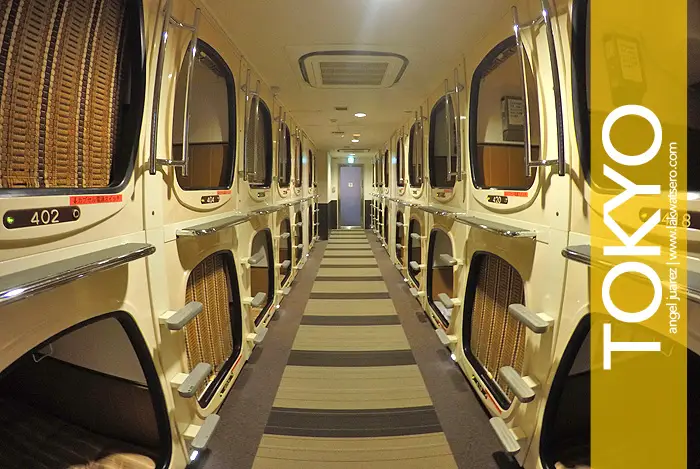 The cheapest rate is the capsule that goes for as low as Php 1,00 or Usd 20 per night, perfect for non-clostophobic and those on a budget. It is pretty amazing how this type of accommodation is equiped with all the basics that a traveler need – a foam bed, pillow, blanket, small television set, spotlight and power outlets.
The capsule is for male guests only though. Female guests and those who have fear of closed spaces may opt for a private room starting at Php 1,600 or Usd 32. Private rooms have their own bathrooms while capsule guests can use the shower rooms at the second floor. They also provide hair drier, toothbrush, towel and shaver. The entire establishment is equipped with fast wifi.
Tokyo Hostel Fuji
Situated in Nakano area of Shinjuku is Tokyo Hostel Fuji, a favorite for budget travelers as it offers budget accommodation and strategic location. It is close to Nakano, Shinjuku and Shibuya Subway Stations and near Tokyo Metropolitan Government Building, surrounded with local restaurant, convenience stores and ATM machines.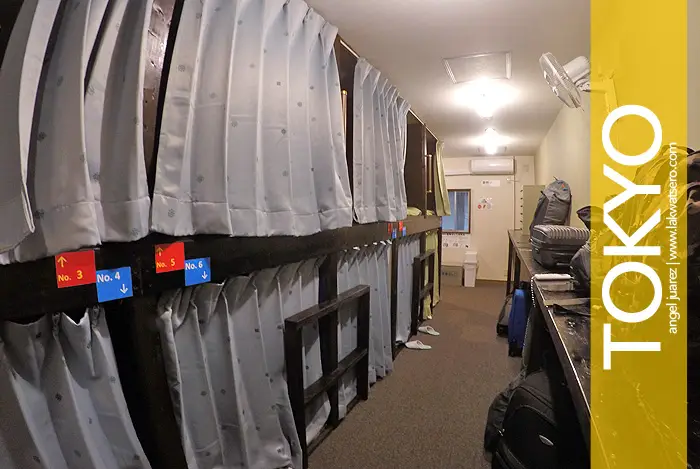 Mixed dormitory room starts at 1,000 Php or 20 Usd per person per night. Facilities and services include free use of kitchen and kitchenwares, hair dryer, safe box, shampoo and body soap, luggage storage, and more! Wifi is fast and complimentary as well.
Ace Inn Shinjuku
Ace Inn Shinjuku sits in a quiet neighborhood of Shinjuku, away from the crowded streets and busy intersections but still within the city's prime spots.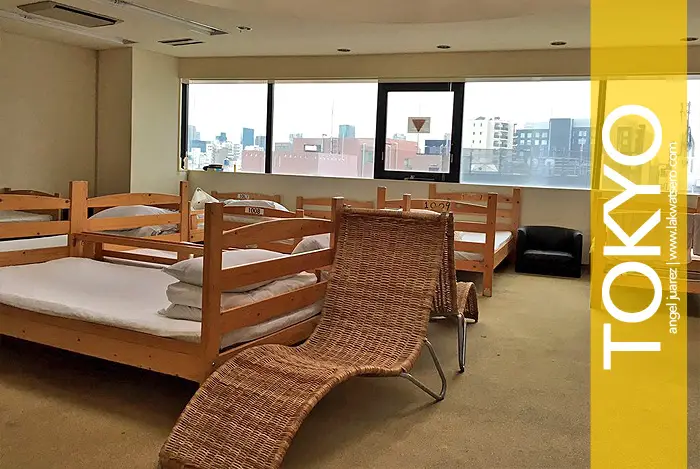 Only two stops away from Shinjuku Subway Station, Ace Inn offers budget accommodation that goes for as low as Php 1,000 or Usd 20 for beautiful wooden bed in their mixed dormitory room at the topmost floor with ample of space and good view of the city. They also have mixed wooden capsules starting at Php 1,400 or Usd 28, and women-only wooden capsules starting at Php 2,000 or Usd 40. Discounts are available for long stays.
Ace Inn Shinjuku has common areas and offers free tea/coffee. They also have laundry service, free luggage storage, kitchen, computer terminals and fast wifi in all room.
Tsubame Guesthouse Akibahara
Another ideal spot for budget travelers, Tsubame Guesthouse has capsule accommodation for as low as Php 1,100 or Usd 22 per night for the mixed six-bed dormitory room.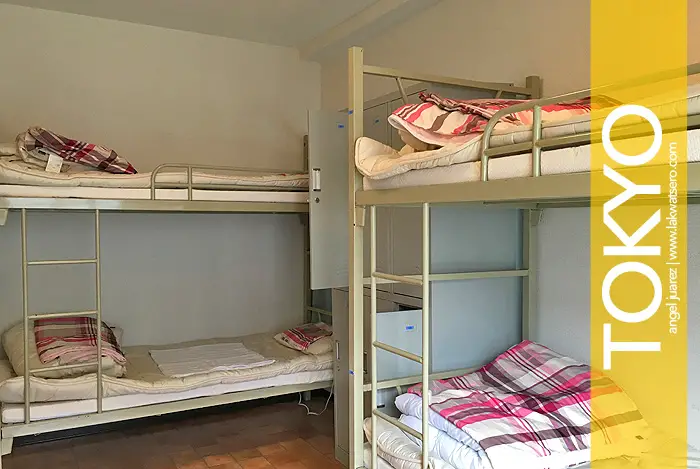 Situated in Akibahara district, just a short walk from Asakusabashi Subway Station, convenience stores, cafés and restaurant, Tsubame Guesthouse is ideal place if you prefer to stay on the quiet neighborhood on the eastern side of Metropolitan Tokyo. It is near Asakusabashi and Kuramae Subway Stations, Asakusa (Senso-ji Temple), local restaurants, ATMs and convenience stores, and offers a good view of Tokyo Skytree.
Private rooms start at Php 2,800 or Usd 56 per night. They have lounge, open terrace and kitchen for use of guests. Wifi is fast and complimentary. 🙂
If these accommodations happen to be fully booked, you may try these other recommended budget stays in Tokyo.
Other Recommended Budget Accommodations in Metropolitan Tokyo