My friend Racquel bought a young hog months ago. They raised it in their backyard in their small town and made sure that the hog stays healthy.  She was not the only one who did that. Her neighbors also did the same; almost every home in their town did. All in preparation for their yearly much awaited event – the town fiesta!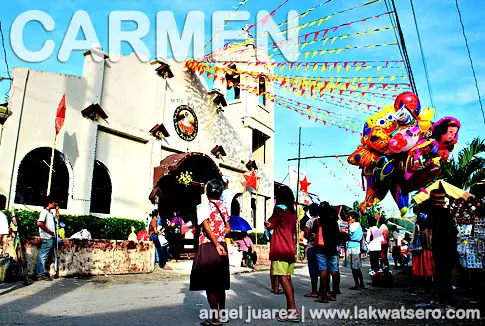 It is an occasion that most Pinoy's, specially in the provinces always look forward to. A special day for Filipino folks to honor their patron saints or to celebrate an event. It is stereotypically characterized by a high mass in honor of the patron, a procession, a lively ati-atihan or bands, colorful banderitas, crowded perya, street parties, pageants, dance or singing contests, and lavish food preparations in every home.
Racquel and her neighbors in the town of Luyang in Carmen, Cebu prepared for this occasion months ago, and the hogs they delicately raised mean a lechon in almost every dining table. It is an icon of Pinoy fiesta, and where is best to experience it is in the province known to have the best lechon in the country – Cebu.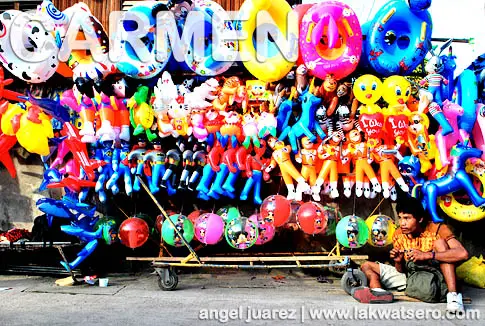 The day before the fiesta, their town is already busy with their preparations. Relatives and guests are already starting to arrive as if a big reunion is about to happen the next day. The mood is festive in every street. The loud sound systems and videoke machines in every household are battling over. Everyone is wearing a smile and excited for tomorrow's fiesta.
On the day of the fiesta, everyone wakes up early. The women in every household start cooking and doing other chores while the men take care of the lechon. Kids are roaming and playing around anxiously. The church is getting full of parishioners for the celebrated mass. The loud sound systems and videoke machines on each home start playing again, but now in chorus with the passing ati-atihan and bands and the cries of the hogs.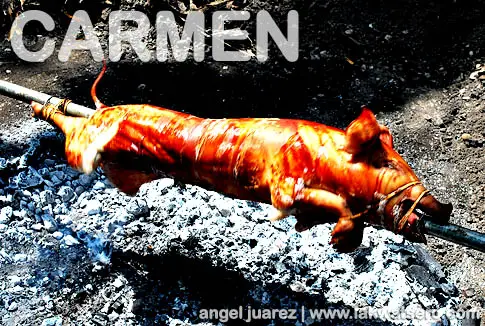 After the mass, the town celebration officially starts. The foods are already cooked by this time and each dining table is decorated with a golden brown lechon. Everyone, known or not, are welcome to partake in every home, and guests are expected to dine wherever they want to crash. The celebration and food feasts continue until dark or until the dining tables empty.
Such is a typical fiesta for the town of Luyang, a showcase of Cebuano traditions, foods and hospitality. This is also true for other Filipino towns and provinces. A tradition that has been passed from generation to generation, and will continue as long as the fun and hospitable sides of every Filipino remains.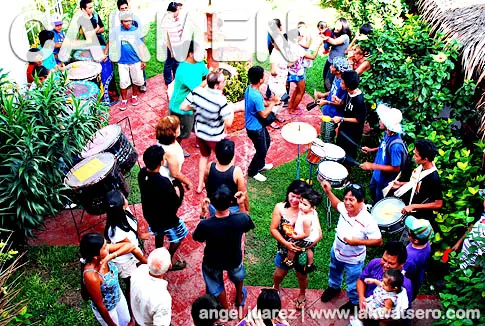 In behalf of the Jen, Mario, Jinky, Thea, Allen, Reggie, Khaye, Jo and Khareen, we would like to thank Racquel Bontia and the rest of Bontia Family of Luyang, Carmen, Cebu for inviting us and letting us experience a taste of Cebuano hospitality at its best. We are very honored to be your guests.