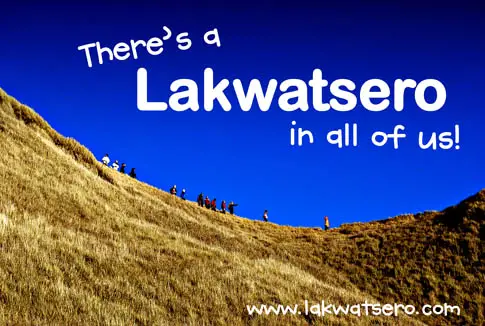 1. Go Online
The best airline deals are offered online. In fact, web rates are cheaper than those in ticket offices. Contrary to common notion, online booking are generally secure, safe and very convenient.
2. Watch Out for Seat Sales
Airlines, specially the low-cost carriers regularly offer online seat sale. To get updates on sales and promotions, subscribe to their RSS feeds/email alerts, follow their Facebook pages or Twitter accounts. This is instead of regularly visiting their sites to check for online deals.
To date, local airlines offer regular promos such as the Friday Deals, Midnight and Payday Sales, the seats being offered here are usually those departing soon. Meanwhile, the much-anticipated Zero Fare Promos are usually for flights months or even a year ahead. Promos are also being launched to celebrate a local, national, international or even company event.
3. Don't Buy Because it's Cheap
Do not buy because it is cheap, buy because you will  be using it. Some have tendencies to purchase tickets because they find it so cheap but for whatever reasons, ends up not using them. It happened to me on two instances last year. Take note, more likely than not, these promo tickets are non-refundable and non rebookable.
Though the financial impact of not using these promo tickets is relatively small, our aim of saving on airfare costs is still defeated.
4. Visit Travel Expos
Airlines offer unbelievably great deals during travel expositions so do not miss their booths. It might be your chance to visit Batanes on a budget. Try scouting for other great offers on accommodation and tours too.
5. Plan Ahead
Remember that airline seats have various fare classifications. They allot limited seats for each fare class. Usually, the cheapest classes get sold out first. What usually left are those in higher classes and fare classifications, which are definitely higher in price.  So if you can, plan your trip ahead.
Planning your trips at least one month before they happen is a good practice, but it would be best if  you plan it at least six months before.
For emergency situations that you need to fly as soon as possible, compare prices first and watch out for the last-minute sales blitz.
6. Use ATM or Debit Card When Purchasing
As much as possible, avoid using your credit cards when paying online even if you intend to pay them as soon as possible. Do not let your savings just go to interests and annual fees.
7. Watch the Distance
If you are not in a hurry and your destination is not as far as Zamboanga or any foreign countries, consider taking bus, train or ferry. Remember that the journey is as important as the destination. Besides, it is more scenic.
8. Do Not be Brand Loyal
Do not ever take any negative incident against any company. Cancellation, delays and changes in schedule may sound annoying but they happen for a reason and they happen to all airlines. Being loyal to a brand limits your choices and possibility of getting the lowest fares available.
9. Check the Details
You don't want to spend more on rebooking or flight changes, worst, purchasing another ticket due to errors in booking. Make it a regular practice to check every detail.
10. Compare Prices
Different airlines, different prices. The competition now is tough, airlines are bringing down their prices, benefiting the customers. Also, just because an airline is a low-cost does not mean they are always cheaper. To get the best available rate, compare prices, do mock booking on various airlines' booking engines to check their prices.
11. Earn and Use Your Mileage
Legacy carriers have mileage accrual programs, membership is free so avail them. This lets you earn points or mileage when you travel with them. If you earn a substantial amount of mileage, use it for free tickets.
12. Be on time!
Of course, all your cost saving measures will be put into waste if you miss your flight. In case this happens, you can either purchase another ticket for the next available flight which is for sure more expensive or cancel your trip and miss the experience. Whatever you decide to do, our goal is still defeated.