The Philippines, being an archipelagic country at the heart of the Coral Triangle, never really runs out of underwater surprises. They come in a form of offbeat dive site, the less touristy and non-commercialized ones yet overflowing with potentials. In chase of these hidden gems of Philippine depths, Ate Claudia and I set foot in Surigao City to explore its underwater treasures.
Surigao lies on the north-easternmost coast of mainland Mindanao, surrounded with bodies of waters that are known to be rich in biodiversity. One of the city's famous spots is Mabua Pebble Beach, known for its kilometer-long pebble covered coastline situated in barangay of the same name.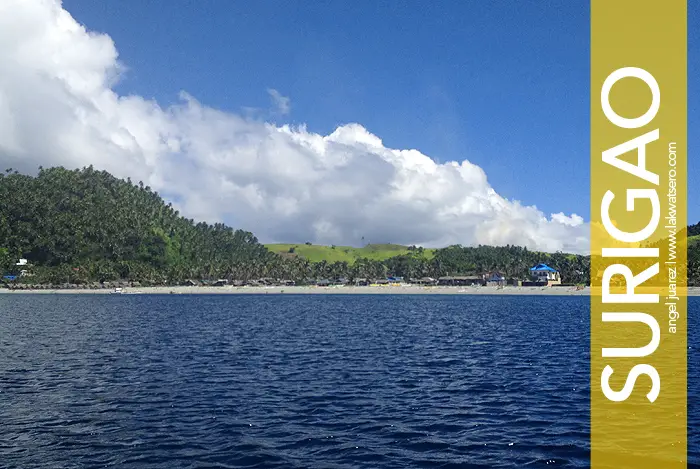 But there's more in Mabua than the famed pebble beach. Unknown to many, its surrounding water is a promising dive destination with reefs and coral gardens that are in healthy state. These underwater gems are the very reasons we troop to this village.
It was a long way to Surigao for me. Coming from Manila, I took the late night flight to Davao and traveled by land to Butuan City where I met my dive buddy Ate Claudia. I arrived by daybreak and Ate Claudia was already waiting for me. We then transferred to another bus that took us to Surigao City. Before nine in the morning, we reached Barangay Mabua. It was a clear and fine day of November as I reckon.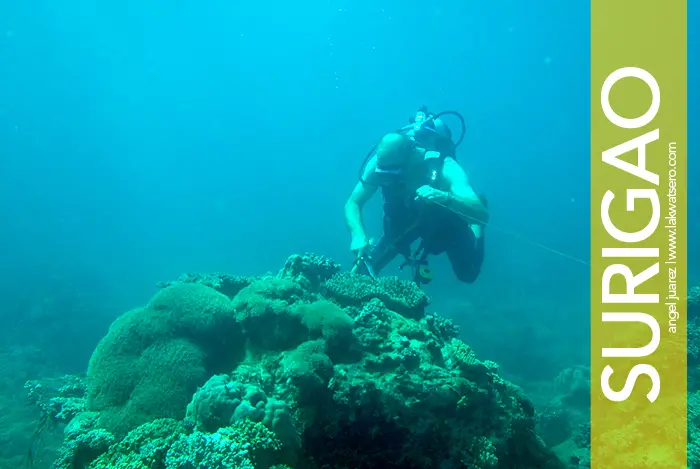 Mabua Divers is the only dive operator in the area and it is where we stayed as well. It is a small start-up dive resort along Mabua Pebble Beach owned by Sir Dirk and Ma'am Doris, two kind and kindred souls, both have passion for travel and scuba diving. They were genuinely welcoming and accommodating, and their travel stories were inspiring and entertaining that we lost track of time. But Sir Dirk, who would guide us on our dives, was not in a hurry. "Relax, take it easy", his repeated reminder.
Looc Marine Sanctuary
We were supposed to descend in Mabua Rock, a small reef adjacent to the dive shop, for our first dive. But the boat staff could not locate its exact location after circling around for a couple of times. The buoy was detached, and the tide and choppy water made it hard to see from the surface. So our boat maneuvered northward to the direction of the lighthouse before turning backwards to Looc Marine Sanctuary for our first descent.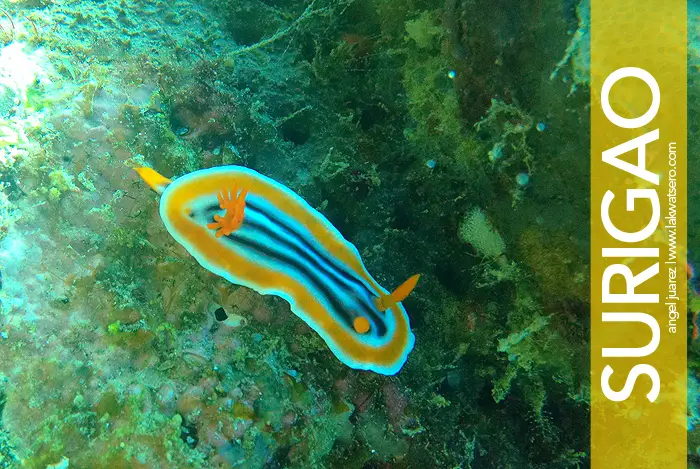 Looc Marine Sanctuary's sloping seabed is decorated with soft and hard corals, sponges, featherstars, anemones, groupers, wrasses, barramundi, puffers, nudis and other tropical fishes and marine creatures. We also saw a rare black leaf fish before ascending after almost an hour underwater. It was a good dive, nothing really extraordinary but relaxing and satisfying just the same. The feeling of being underwater is like reuniting with family and friends. It is home… and there is really no place like it.
Mabua Rock
Dirk continued his travel stories during surface interval, keeping us busy and entertained. When he realized it was time to descend, we geared up and hopped into the water for our second and last dive. Mabua Rock! Finally, they were able to locate it. Haha!"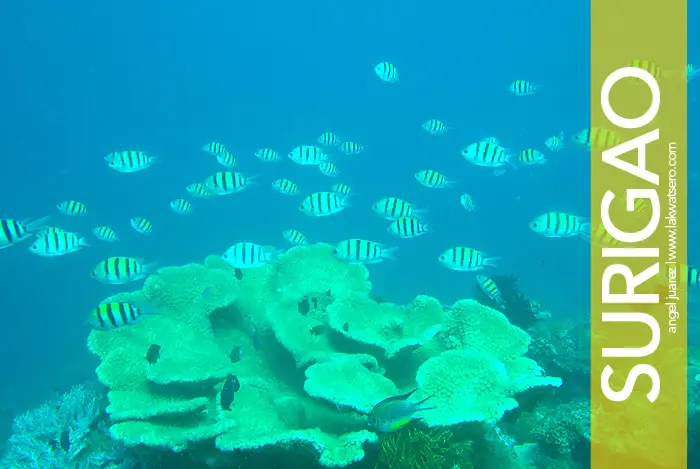 Mabua Rock is a small reef amid a sandy seabed decorated with corals, crinoids and hydroids, and home to variety of fishes and other tropical marine species. We spotted a charming yellow leaf fish, puffers, banded pipefish, wrasses, groupers, triggers, barramundis, shrimps, nudis and seaslugs, and a school of striped eelfish.
We circled the rock countless times enjoying the sight which seems like a small ecosystem in the middle of nowhere, as if a small yet colorful aquarium teeming with life. Simply amazing!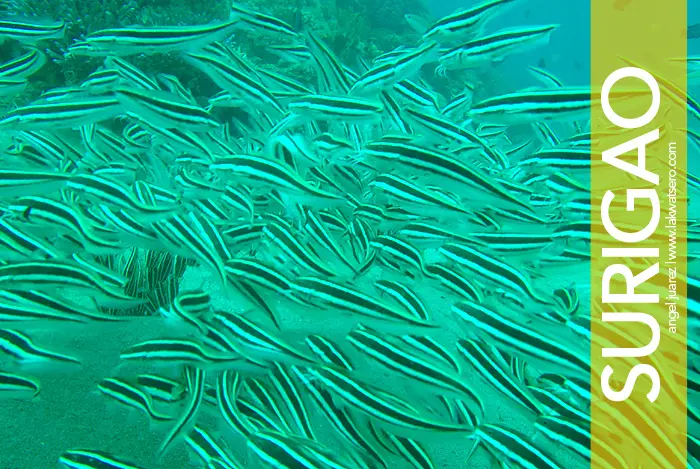 When it was time to ascend, we slowly went up for our safety stop before ending our day of diving in the waters of Mabua. It was almost sunset.
Our two dives in Mabua proved that there's more in this part of Surigao than the pebble beach. Unparalleled experience awaits underneath where priceless treasures lie unspoiled. For sure there are more underwater surprises beneath the waters of this town waiting to be explored. We can't wait to see them. We'll be back for more! Inshallah! Inshallah!