About Sadanga
The mountainous region of Cordillera hides secrets that are far more than we know. Places and surprises that are generally offbeat yet overflowing with potential. You just have to explore beyond what the world knows to discover these hidden gems.
Such is Sadanga!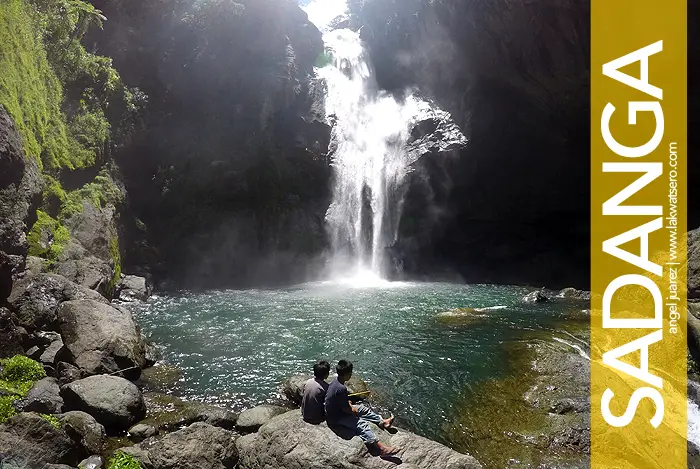 Tucked in between Bontoc and Tinglayan, Sadanga is a laid back town of Mountain Province overshadowed by its more popular neighbors including Tinglayan, Banaue, Bontoc and Sagada. A blessing in disguise for it has preserved its culture, heritage and natural beauty.
Unknown to a lot of people specially in the lowland, Sadanga is home to some of the most beautiful rice terraces in the province. The rice terraces of Betwagan which are visible from the highway as well as the one in Anabel are just samplers. Both can be seen when you passed by the main road connecting Bontoc and Tinglayan.
But more than the rice terraces, Sadanga offers more surprises to curious souls. Majestic waterfalls, wondrous caves and river systems, beautiful lakes, hot springs, diverse cultures and lovely people.
Hear the songs from of the "Land of Kadangyans". Experience a new Codillera. Discover Sadanga!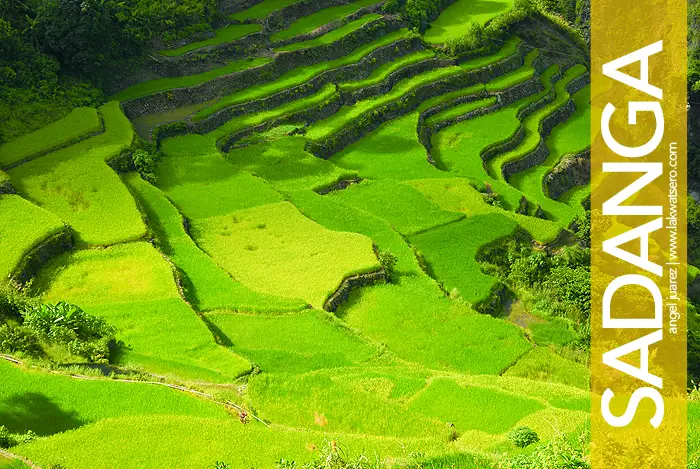 How to Get to Sadanga
Bontoc, the capital of Mountain Province, is the jumpoff point to Sadanga. Jeepneys and vans going to Sadanga (Poblacion) and Sacasacan, a higher barangay of Sadanga, are stationed along the main road beside Mountain Province Polytechnic College. There is usually only one departure in in the morning at around 9AM and two to three departures in the afternoon until 4PM. Travel time is at approximately one hour and fare is P50.
Bontoc can be reached from Manila, Baguio, Banaue, Tabuk and Ilocos Sur.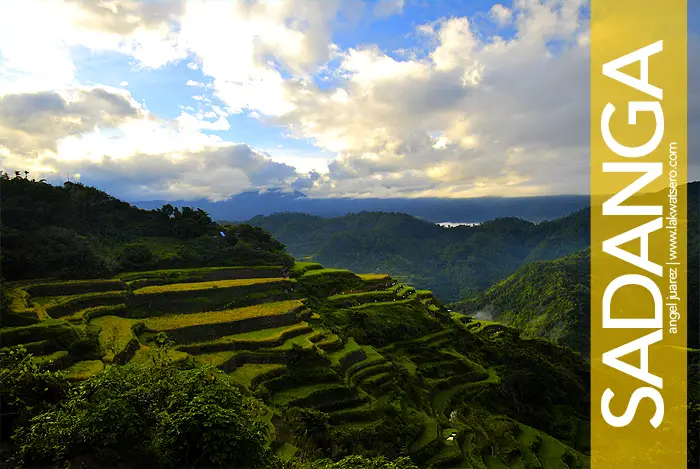 Manila to Bontoc
Coda Lines Corporation has two daily departures from Manila to Bontoc. The buses leaves daily at 8:30PM and 9PM, arriving Bontoc after eleven hours or at approximately 7:30AM  and 8AM of the next day respectively, regular fare is P700. For more inquiries, contact +639771860548 and +639394677863, or visit their Facebook page. You can book your seat from Manila to Bontoc or vice versa below:
BOOK YOUR BUS FROM MANILA TO BONTOC
Baguio to Bontoc
There are two bus lines that operate Baguio to Bontoc route – GL Liner and Rising Sun. GL Liner is stationed in Baguio Dangwa Terminal while Rising Sun is in Slaughter House Compound in Barangay Sto. Niño. Both terminals are just short taxi ride (around 10 minutes) for approximately P40.00 from Victory Liner Terminal or from the bus terminal in front of SM City Baguio. GL Liner has at least three trips from 8AM to 12:30PM while Rising Sun has numerous departures from 5AM to 1PM.
Fare for both GL Liner and Lizardo Transit is P220.00 (student and senior citizen: P176.00), travel time takes around six (6) hours passing along the scenic Halsema Road.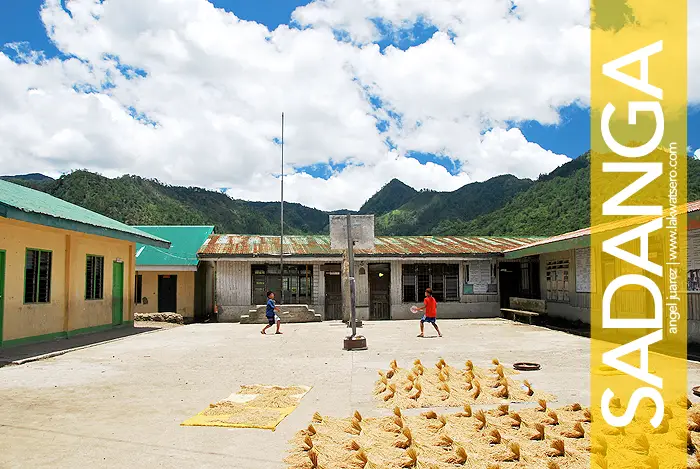 Banaue to Bontoc
Banaue route is a good choice if you plan to drop by to the famous Rice Terraces of Banawe.
Ohayami Bus and Dangwa Transit operate the Manila to Banaue route. Ohayami Bus has two to three departures starting at 8PM, their terminal is in the corner of Fajardo Street and Lacson Avenue in Sampaloc Manilla, near UST. Advanced reservation is advised, you may reach them at +639276493055 or (02)-5160501 or check out their website at: www.ohayamitrans.com. Meanwhile, Dangwa Transit Terminal is operated by Florida Lines with terminal in Florida Cubao Terminal near Kamias, they operate one trip daily leaving at around 8PM.
From Banaue, catch a jeepney or bus to Bontoc for P150.00, travel time is approximately three (3) hours.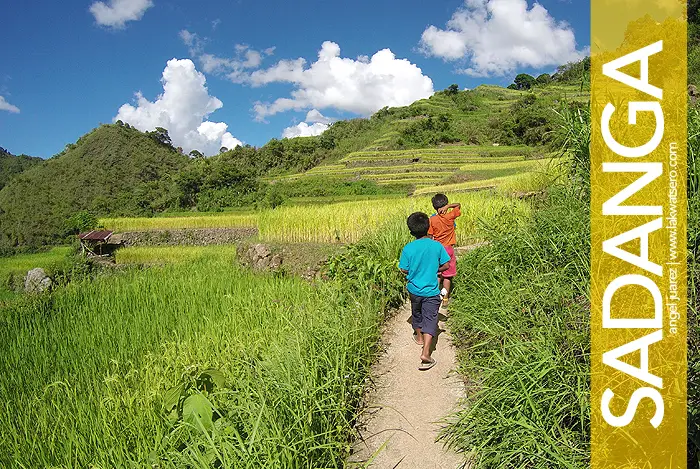 Ilocos Sur to Bontoc
If you are coming from Ilocos Region, the best route is via Tagudin-Cervantes-Sabangan Road that connects Ilocos Sur and Cordillera. Taking this route involves two transfers from the town of Tagudin in Ilocos Sur. Local shuttle vans depart on regular intervals from as early as 6AM to as late as 5PM from Bitalag Junction to the town of Cervantes, fare is P150.00 and travel time is approximately two (2) hours on a scenic ride that passes through Besang Pass National Park.
At Cervantes, transfer to a Bontoc bound van stationed at the plaza or at Sitio Bulaga after Aluling Bridge. Vans to Bontoc leave as early as 6AM, with the last trip at around 2PM. There are local buses and jeepneys too from Cervantes Market to Bontoc.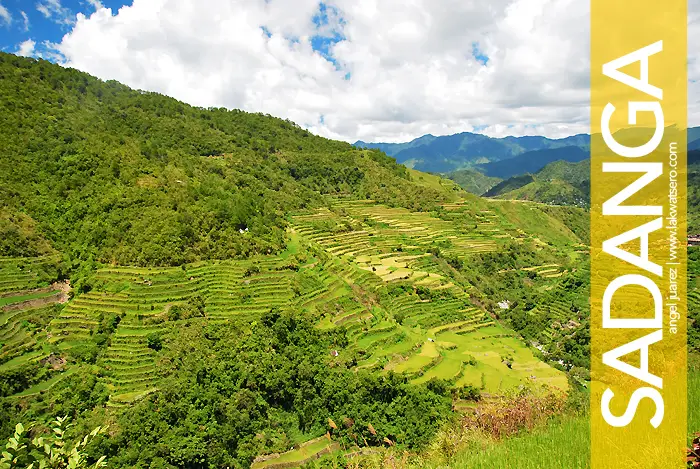 Going Around and Away
Going around the town is mostly by foot as only Poblacion and the upper barangay of Sacasacan have roads. Going away, there is one departure from Sacasacan at 7AM, and two to three departures from Poblacion in the morning starting at 6AM. Outgoing transportation is scarce in the afternoon.
Where to Stay in Sadanga
To date, there are only two accommodations in Sadanga and they are both located in Poblacion. One of which is Lovely Mae Homestay along the main road near Poblacion. Contact Kuya Ignacio Agsallong at +639269305508.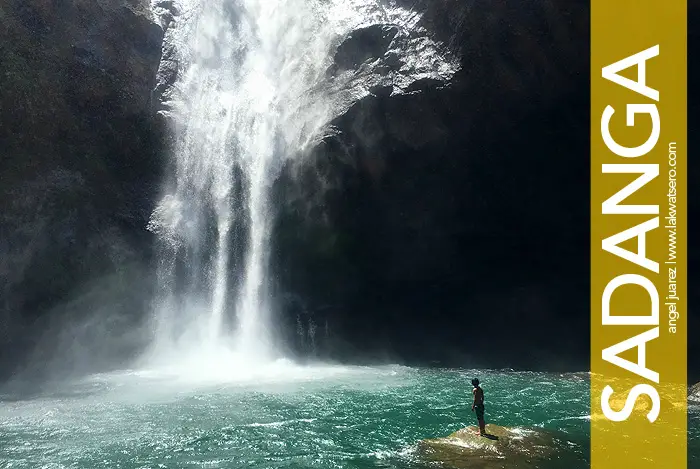 What to do in Sadanga
Sadanga is not your usual tourist destination. It is generally offbeat and  lacks the facilities and infrastructure to cater to mass tourism. But for those yearning beyond the usual and the crowd, Sadanga is the perfect place. Caves, waterfalls, vast rice terraces, hot springs, culture and more! Sadanga is a new paradise!
Visit the rice terraces of Anabel, Betwagan, Belwang, Sacasacan (Focong), Bekigan, Belwang and Poblacion (Sadanga)
Trek to Fowa-as Falls in Belwang
Explore Kansel and Angoten Caves which are believed to be an extension of the caves in Sagada
Warm up in Maatong Hot Spring in Poblacion
Traverse to Maligcong Rice Terraces of Bontoc from Sacasacan and see Lumawig's Footprint
Check out Agaedon Lake in Belwang and Dananao Lake in Sacasacan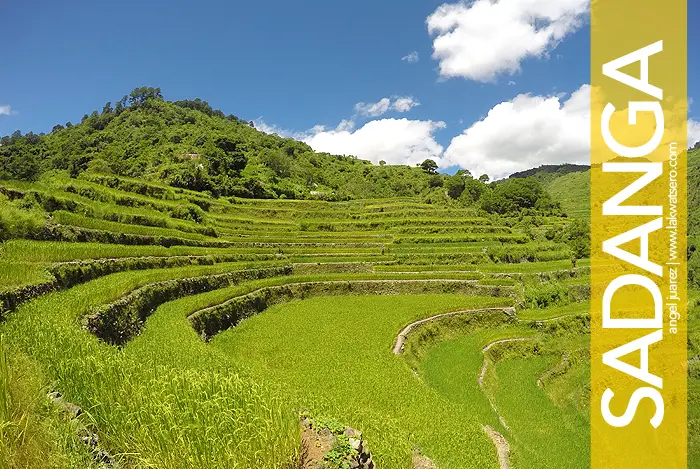 Other Tips
Best time to visit is during dry season or from November to May.
Planting season is March so expect rice paddies to be at its greenest by May to June and golden by July before the harvest
The villages of Belwang, Bekigan, Anabel and Betwagan are sometimes off limits to outsiders specially during rest days or weekends
Mobile signals (3G) of major networks are existent in Poblacion and few villages
A trail connects Maligcong and Sacasacan, trekking time is at least two hours
Advanced notice is advised if you are going to Angoten Caves as the local guides usually leave the town to work
The trail to the villages of Belwang and Bekigan are mostly stone steps, trek in proper pace to avoid injury
Please! Let's keep the place sacred!