About Casiguran
At the foot of central Sierra Madre lies Casiguran, one of the northern towns of the Province of Aurora, approximately four hours away from the provincial capital Baler. It is considered as among the least explored areas of the province due to its distance thus it is not surprising that Casiguran Aurora has preserved its rawness, and maintained its serenity and quaintness.
Casiguran is a witness to countless storms, some of which were powerful enough to flatten the coastal communities. But the town has stood up a countless times as well owing to the natural resiliency of its people.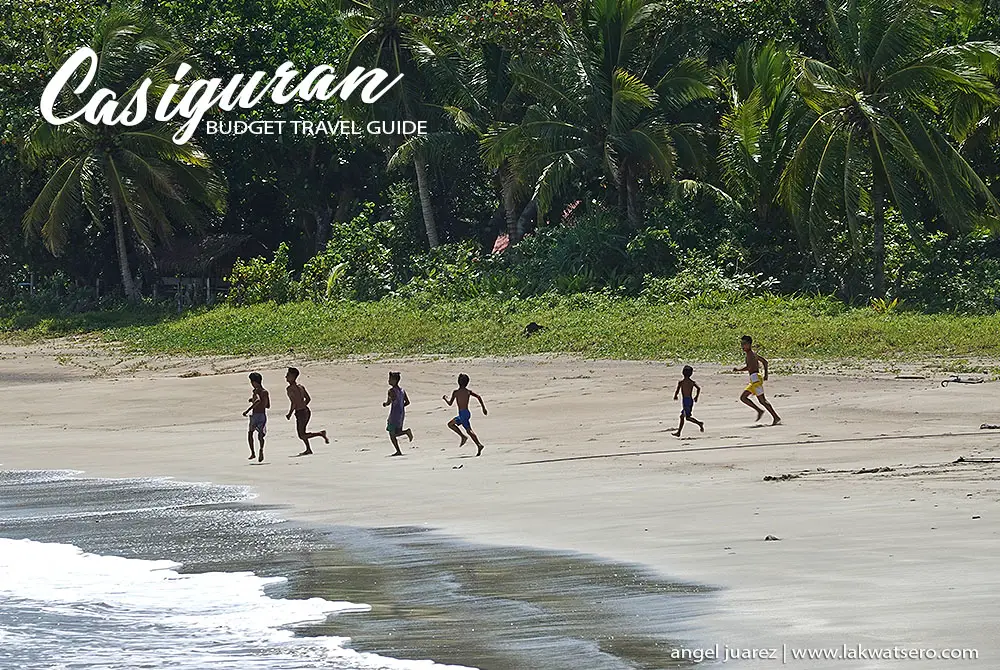 The town's most popular attraction is Casapsapan Beach, an almost three-kilometer stretch of fine and cream sandy shore that offers a great view of sunrise. Despite its raw beauty, this spot is generally offbeat and quiet, an exact opposite of Baler's Sabang Beach.
Beyond Casapsapan Beach are other beaches that are waiting to be explored such as Dianao Beach north of Casapsapan as well as Calabgan Beach and Motiong Beach fronting Casiguran Sound.
Casiguran is also home to Amro River Protected Landscape, a primary water source for agricultural, power generation and domestic consumption of the remote communities of northern Aurora.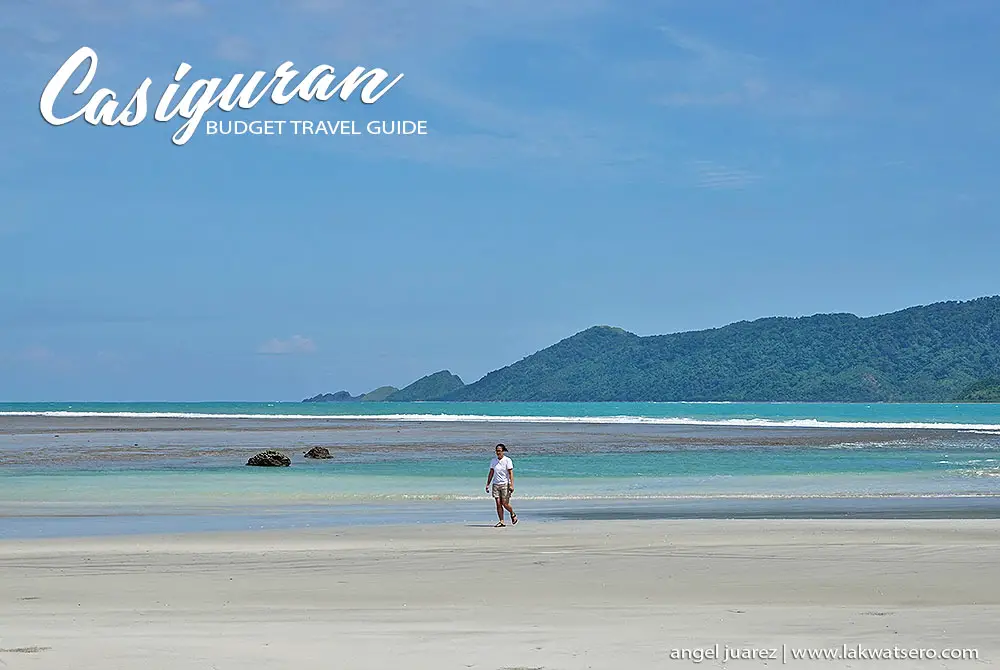 How to Get to Casiguran
Casiguran has an airport that can accommodate small aircraft but intended primarily for ease of access to Aurora Special Economic Zone. To date, only private or chartered aircraft use the facility.
Here's to get to Casiguran, Aurora by public transportation from different access points:
From Baler
Manila to Baler:
From Manila, one can go to Casiguran via Baler with Genesis Transport direct service from Cubao to Baler.
Genesis offers two types of bus service: Joy Bus, a non-stop executive luxury service with snacks on a sleeper bus with wifi, a bus stewardess, blankets, pillows and a morning kit; and the regular air-con bus.
Joy Bus has at least four trips daily at 12AM, 1AM, 2AM and 5:30AM, travel time is around five hours and fare is P750 (November 2018 rate), advance reservation is required. Meanwhile, the regular aircon bus has published schedule of departure every hour from 2AM to 8AM but this schedule also depends on the volume of passengers, travel time is about seven hours for a fare of P450, advance reservation is not necessary.
For advance reservation on Joy Bus and other information, call their Cubao Office at (02) 709-0803 or (02) 421-1425. You can also book your bus or private transfer from Manila to Baler or vice versa below:
BOOK YOUR BUS/TRANSFER FROM MANILA TO BALER
Baler to Casiguran Aurora:
The cheapest is to take a local D-Liner bus at Baler Central Terminal going to Casiguran. There are multiple departures daily from as early as 5AM to as late as 3PM (schedule is subject to change and depends on foot traffic). Travel time by public bus from Baler to Casiguran is about four hours and fare is not more than P200.
There are also vans going to Casiguran, full fare is P200, travel time is around 3.5 hours.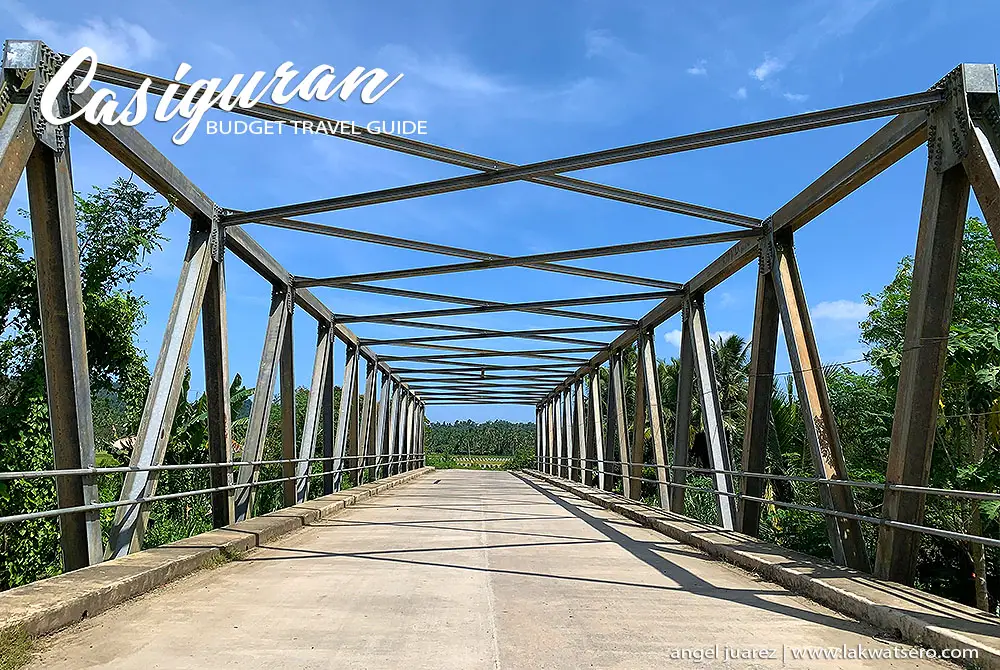 From Cabanatuan
Manila to Cabanatuan:
Another option of going to Casiguran is via Cabanatuan City, Nueva Ecija. Several bus lines ply from Pasay, Avenida, Cubao and Caloocan to Cabanatuan City daily including Genesis Transport, Five Star Bus, Baliwag Transit and ES Transport. Travel time is approximately three hours and regular fare is at least P202 (October 2019 rate). There are also vans servicing Manila to Cabanatuan.
You can book your bus from Manila to Cabanatuan or vice versa below:
BOOK YOUR BUS FROM MANILA TO CABANATUAN
Cabanatuan to Casiguran Aurora:
Buses and vans from Metro Manila stop at Cabanatuan Central Terminal where D'Liner buses to Casiguran are also stationed. D'Liner has schedule departures at 2AM, 3AM, 5AM and 7AM but schedule may change due to various factors. The bus will pass by Baler, Dipaculao and Dinalungan before reaching its final stop at Casiguran. Travel time from Cabanatuan to Casiguran is around six to seven hours away, fare is approximately P400.
From Santiago City, Isabela and Nagtipunan or Maddela, Quirino
If you are coming Isabela Province, there are public buses and vans linking Santiago City to Dinapigue via Maddela in Quirino and Casiguran.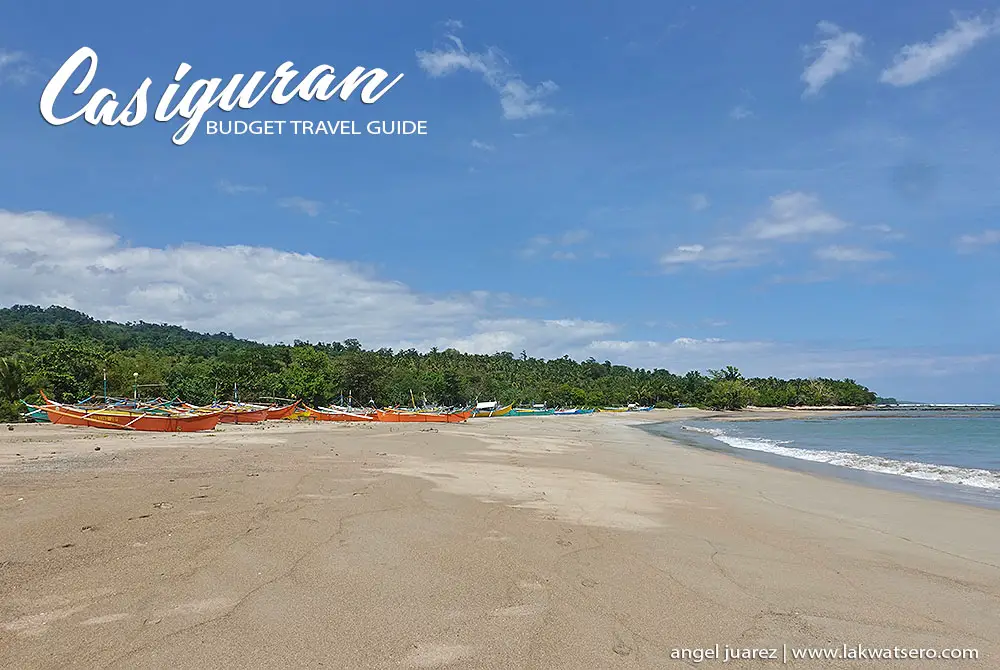 Where to Stay in Casiguran
There is no posh hotel or resort in Casiguran, accommodation is limited only to lodging inns and pension houses offering basic facilities and small-time resorts by the beach side, here are some:
Poblacion Area:
TMB Lodging Casiguran
Zaks Sleep Avenue
Jamykha Pension House
Casapsapan Beach:
WMK Beach Resort
Casapsapan Beach Resort
Dangkalan Coast:
Agabao Lodging House
Myles Lodging House
Alternatively, you can pitch a tent in Casapsapan Beach for a minimum fee.
Meanwhile, if you will be visiting Casiguran as a side-trip but staying in Baler, here are the suggested accommodations there:
Baler
Top-Rated / Highly Recommended Accommodations in Baler
Costa Pacifica Resort
Sabang, Baler
Starts at 5,500 PHP

Baler Fiore del Mare
Sabang, Baler
Starts at 2,600 PHP

Chamie's Transient House
Sabang, Baler
Starts at 3,000 PHP

Baler Darshans Guesthouse
Sabang, Baler
Starts at 1,800 PHP
Top-Rated Budget Accommodations in Baler
Go Surfari House
Sabang, Baler
Starts at 700 PHP

The Circle Hostel
Buhangin,Baler
Starts at 1,000 PHP
Things to See and Do in Casiguran Aurora and Nearby Areas
Visit Casapsapan Beach
Discover other beaches in town: Dianao Beach, Calabgan Beach, Motiong Beach and Dalugan Beach
See and explore the bounty of Amro River
Climb Baltimore Peak of San Ildefonso Peninsula
Explore the attractions of Dilasag such as Canawer Beach and Diniog Beach
Go to Bulawan Falls of Dinalungan
Check out the attractions of Dipaculao (Dinadiawan) and Baler all in Aurora, as well as the nearby town of Dinapuge in Isabela and Quirino Province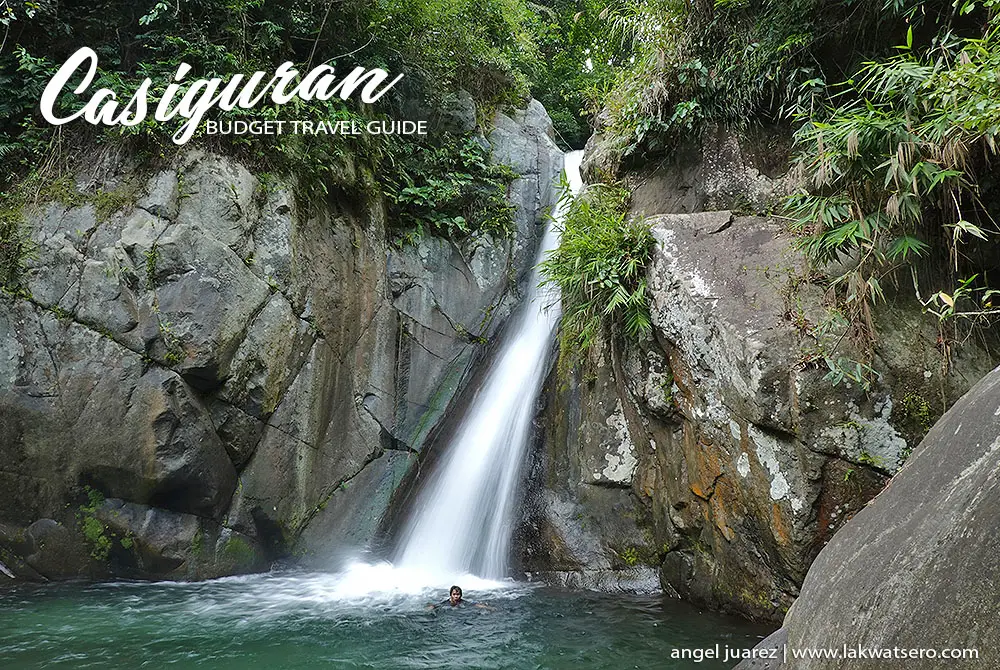 Sample Weekend Itinerary
Day 1:
0100H Meetup in Cubao
0200H Bus: Cubao to Baler (or Cubao – Cabanatuan – Baler)
0800H Arrive Baler / Breakfast
0900H Van: Baler to Dinalungan
1200H Arrive in Dinalungan / Trike to Bulawan Falls
1230H Arrive in Bulawan Falls
1330H Depart Bulawan Falls
1400H Back in Dinalungan town proper / Late Lunch
1500H Proceed to Casiguran
1530H Arrive in Casiguran / Shop for Supplies or Food
1600H Proceed to Caspsapan Beach
1630H Arrive in Casapsapan Beach / Set camp / Free time / Prepare Dinner
1900H Dinner / Socials
2200H Lights out
Day 2:
0500H Call time / Sunrise / Prepare breakfast
0700H Breakfast
0800H Free time
1000H Break camp
1100H Depart Casapsapan Beach / Proceed to Casiguran
1130H Arrrive Casiguran / Lunch
1300H Bus/Van: Casiguran to Baler
1700H Arrive in Baler / Snacks
1800H Van: Baler to Cabanatuan
2030H Arrive in Cabanatuan / Dinner
2130H Bus: Cabanatuan to Cubao
Day 3:
0030H Arrive in Cubao
Breakdown of Expenses
| | |
| --- | --- |
| Particulars | Cost |
| Bus: Manila to Cabanatuan | P202/person |
| Van: Cabanatuan to Baler | P230/person |
| Van: Baler to Dinalungan | P200/person |
| Tricycle: Dinalungan to Bulawan Falls and retutn | P300/tricycle (2-person sharing) |
| Bus: Dinalungan to Casiguran | P35/person |
| Accommodation in Casiguran | P400/night (2-person sharing) |
| Tricycle to Casapsapan Beach | P150/trike (2-person sharing) |
| Miscellaneous Expenses (food, souvenirs, personal expenses, etc.) | ~P500/person |
| Van: Casiguran to Baler | P200/person |
| Van: Baler to Cabanatuan | P230/person |
| Bus: Cabanatuan to Manila | P202/person |
Tips
LTE signal is present in Casiguran town, weak to no signal in Casapsapan
Best months: October to May
There is only one ATM in town, bring cash as it is out-of-cash or not working most of the time