Maphod an nahoyang Mayoyao! Good morning Mayoyao!
We woke up to a new and beautiful day, fresh from almost nine hours of sleep, fully recharged and ready for the day's challenges. Our plan for the second day was to  go up the Smart Tower for the best view of Mayoyao Rice Terrace, to bike all the way to Batad Saddle, and to trek down to Batad Village.
It would be the another grueling leg of our Ifugao adventure. The excitement and the night of sound rest surely washed away the restlessness of our previous day's journey. We were off for more!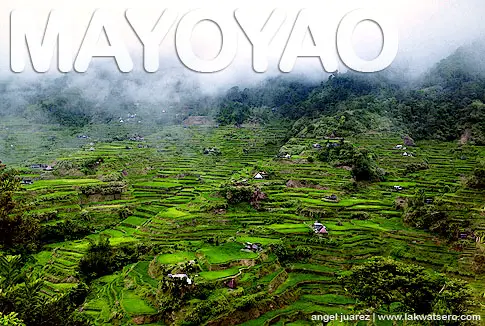 Shortly after our breakfast, we went back on our saddles and started the Mayoyao to Batad leg of our Ifugao ride and here is the diary of this leg of our adventure:
May 11, 2013: Mayoyao to Batad– 30  Kilometers
8:00AM Battle of Mayoyao
We decided to drop by at Smart tower which, according to locals, offers the best view of the rice terraces of Mayoyao. The site is in fact a battle field during World War II where General Yamashita last fought before he surrendered in Kiangan. A national historical marker signifies its place in history.
The site is just less than three kilometers from the plaza and an easy destination, according again to locals. So we biked our way to the site until we saw a junction with one road going up the tower. To our surprise, the road turned into pure dirt, of loose sand and gravel, ascending steeply towards the tower. Biking on such terrain was tough if not impossible, so we had no choice but to walk our bikes to conserve our energies.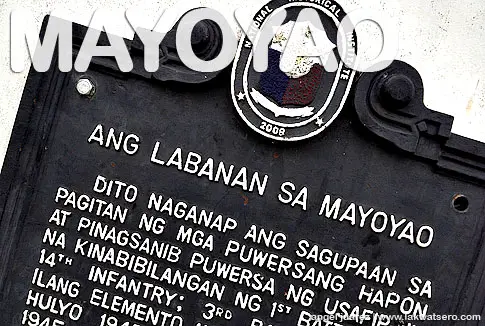 8:55 AM View Deck
Alas we reached the Smart Tower view deck! The early morning challenge surely woke up our joints but the view on top is truly worth the effort. Indeed, the site offers the best view of Mayoyao Rice Terraces, more than 200 degrees of unobstructed view, I supposed. And the thick fog didn't made it less, we still admired its grandeur.
9:31 AM Ride to Plaza
We pedaled down the loose and winding road from the view deck to the junction then back to the plaza. All the hardship of going to Smart Tower seemed forgotten or replaced by our astonishment to the scenery above. We were back to the plaza in no time.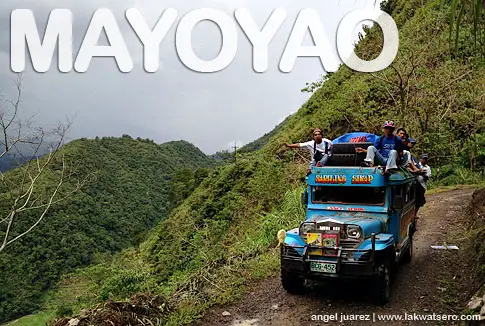 10:00 AM Goodbye Mayoyao
From the plaza, we bid Mayoyao goodbye. It was the start of the new chapter of our adventure. We were in high spirit and ready to face the challenge of Mayoyao to Batad leg – around 30 kilometers of mostly dirt road on some good downhill and hard ascents from Mayoyao Poblacion to Batad junction.
11:20 AM Break at Tulaed
We made a stop again at Tulaed for a quick refreshment. It was the much needed break in preparation for the ascents in Ducligan.
12:27 PM Ducligan Uphill
After enjoying the downhill to Habbang Bridge, the challenge of uphill paved road of Ducligan Village started. It was a test of endurance, power and patience. But nature was not so friendly with us and we succumbed to the heat of the sun. We stopped in a store in Ducligan and let the midday heat pass over laughter, stories and some snacks.
1:30 PM Rain Alert
Time to face the reality so we left Ducligan to battle the heat and the uphill road going to Batad junction. But as we rolled, the sky changed its gradient from summer blue to lonely gray. Rain was about to come!
2:15 PM Playtime at Anaba
I was already in Anaba Village when the strong rain started to pour, the howling wind followed. The visibility was almost zero so I stopped in a nearby covered backyard and let the rain passed. Ken, Rod, Glen and Richard were just few meters behind me.
While waiting for the rain to stop, I met Norian and Jemima Bayer who candidly posed in the camera with me. They were such happy kids and their happiness were contagious. They asked me to tell stories about Manila and I had a great time describing to them the city I call home.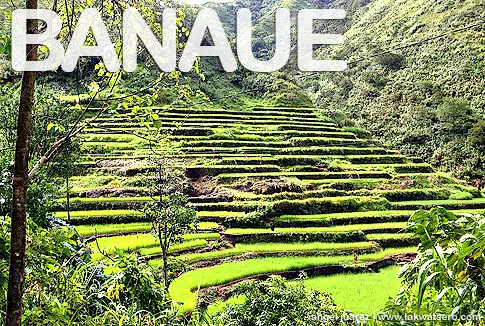 2:52 PM Back to Saddle
Jemima interrupted my storytelling to remind me that the rain already stopped. I bid them goodbye and continued to pedal, passing by the countless waterfalls along the road produced by the rain.
3:15 PM Regrouped
I stopped at Bangaan Family Inn to rest, the team also arrived after a while.
3:33 PM Bangaan Junction
We all left Batad Family Inn for the last stretch to Batad Junction, passing once more to the beautiful rice terraces of Bangaan. Ken and I couldn't resist the beauty of Bangaan so we stopped again for some photos.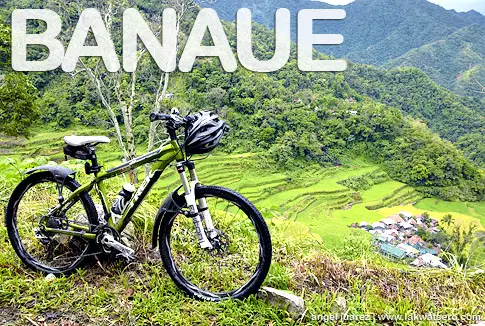 4:05 PM Ascent to Batad Saddle
Rod, Glen and Richard were already in the junction when Ken and I arrived. We were about to face another battle with the steep uphill dirt road from the junction to Batad Saddle. The rain started to pour again but it didn't stop our eagerness to finish what we have started. We faced the final three kilometers of our day's challenge, barely talking because we all wanted to just finish it off and call it a day!
5:10 PM Batad Saddle
After exerting all the efforts that our bodies could afford, we finally reached Batad Saddle! It was cold and foggy, and we were wet – drenched on the rain and on our own sweat. I was literally trembling.
Thankfully, a hot noodle soup and coffee provided some heat. But it wasn't the end of our day yet because we still needed to trek down to the village.
5:35 PM Trek to the Village
Carrying our bikes, we started to trek down to the village. It was already getting dark. I was tired and hungry and trembling, but what kept me going were the thought of my dreamed rice terraces, the warm dinner and the comfort of a good bed.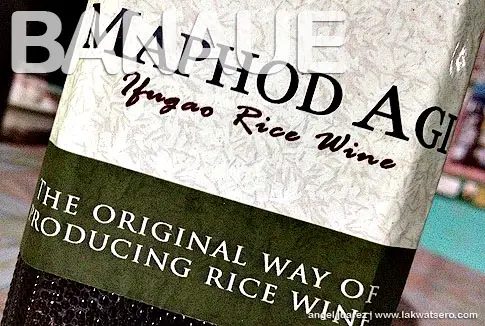 6:09 PM Touchdown Batad Village
Wooot! Yay! Yahooo! Batad Village at last! But as if a grand surprise, the famed amphitheater rice terraces was already hidden in the darkness. Excitement hyped me up nevertheless, the dream of seeing it up close was about to become real, Batad Rice Terraces was just a sleep away!
We checked-in at Rita's Mount View Inn and Restaurant and welcomed by the kind and candid lodge owner Germaine who took our order for dinner. We washed up, fixed our stuff and when went down, dinner was ready. We indulge on hot soup and chicken adobo, and capped the day with rice wine to warm the cold night.
We decided to wake up early the next morning, it would be another busy day. But if there was one most excited soul in the group, I admit it was me. I never had time anymore to recall what transpired on that day, sleep was so easy. Either I was really tired or was just too excited for the surprise that awaits me when I wake up on sunrise.