When you think of Zamboanga City, you think of colorful vintas, Fort Pilar, Santa Cruz Islands and Hermosa Festival, but very rare would think of waterfalls. Unknown to many, there lies one of Mindanao's most beautiful waterfalls – Merloquet Falls!
Located in Barangay Sibulao, Merloquet Falls stands proud near the city's boundary with Zamboanga Sibugay, approximately two hours away from downtown Zamboanga City. It is a two-tiered drop but its main attraction is the beautiful curtain waterfalls on its base, approximately 10-meter high and 15-meter wide stair-like wall to a shallow pool, definitely one-of-a-kind in the Philippines. The upper tier is a shorter drop and sloped diagonally, approximately 5-meter high and 10-meter wide.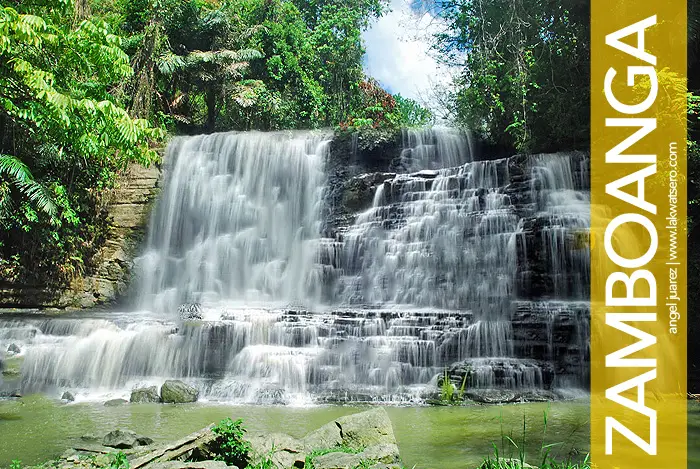 Merloquet Falls may fall short on grandeur compared with other waterfalls in Mindanao but its uniqueness is a charmer. Despite its exposure in the past years, this spot is still in its raw state, and less crowded and busy compared with other known waterfalls in the country.
Sit on its natural steps and enjoy the natural back massage of its gushing cold waters or avail of the rappelling experience offered by Zamboanga based adventure companies to best enjoy Merloquet Falls.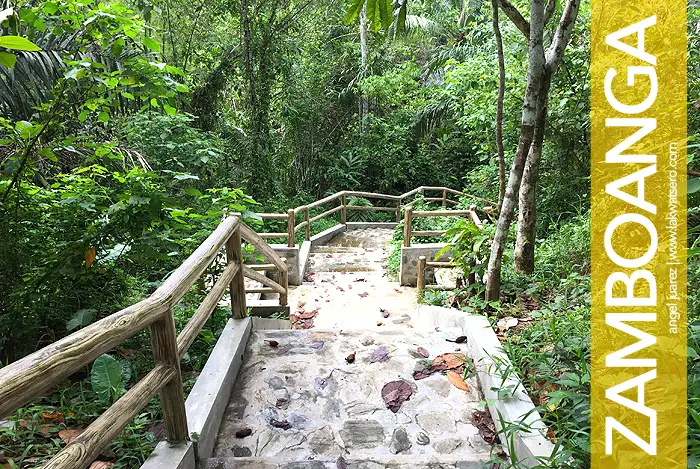 How to Get to Merloquet Falls
Here's how to get to Merloquet Falls from downtown Zamboanga City:
First, catch a bus to Pagadian, Dipolog or Ipil from Zamboanga City Integrated Bus Terminal. Travel time is approximately two hours and fare is around P150.
Then, get off at Barangay Vitali bus stop and charter a habal-habal to get to the waterfalls. Rate is P50 to P70 per person one-way.
Lastly, trek down 500 meters via the 370-step stairs to the waterfalls.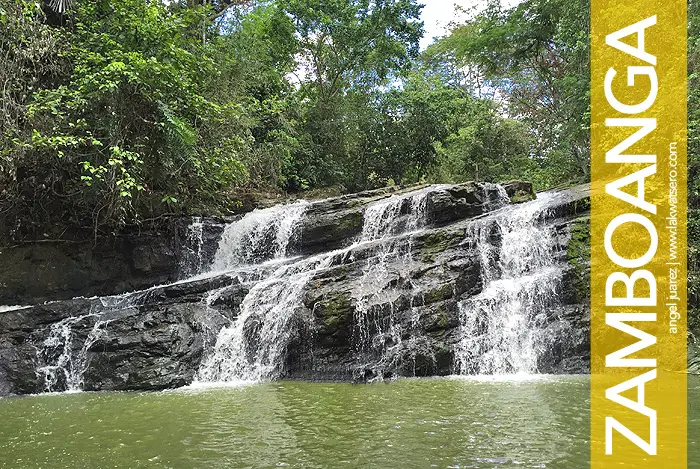 Fees
Entrance Fee: P5
Parking Fee: P10/per motorcycle and P20/for cars and other vehicles
Cottage Rent: 100 pesos (right by the waterfalls)