"When mystery is too overpowering, one dare not disobey." – Antoine de Saint Exupéry
The mystery that envelopes Jintotolo Island had been haunting me for quite some time but after three failed attempts in the past, I have finally set foot in the island for a sole purpose of seeing it old lighthouse.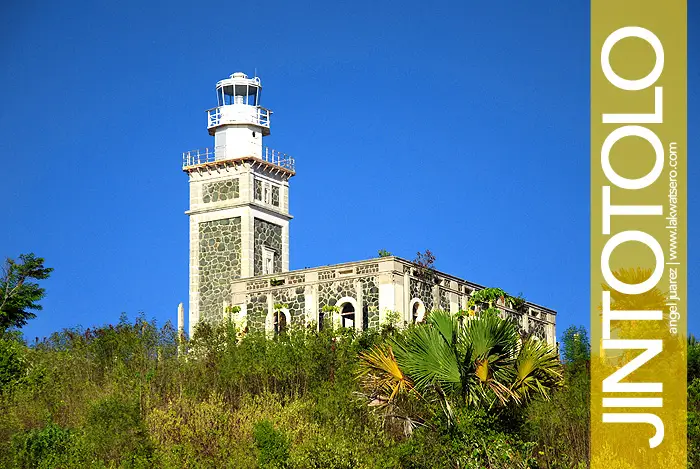 Set in the open water that separates Luzon and Visayas, Jintotolo is a small island composed of two barangays of the Municipality of Balud, Masbate. It is surrounded with rich turquoise water where the inhabitants rely their livelihood. But aside from its bountiful water and white sand coastline, its most prominent feature is the century-old lighthouse on top of a hill, the highest point of the island.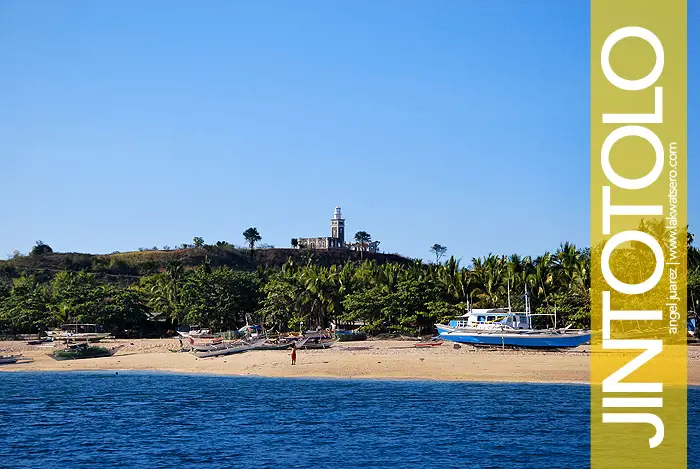 Built in 1895 and activated in the early 1900s, Faro de Isla Jintotolo or Jintotolo Island Lighthouse is one of the 24 original first-order lighthouses erected by the Spanish Government in the archipelago. It aims to guide ships traversing Sibuyan Sea, Visayan Sea and Jintotolo Channel.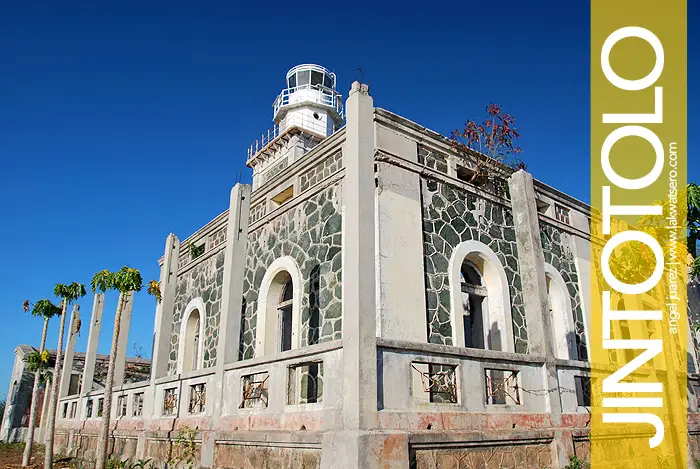 The lighthouse has an octagonal lantern podium on top of a square stone tower that is attached to a one-story keeper's house. The tower has a height of 15.5 meter (51 feet) with a total focal plane (height of the lamp above sea level) of 57 meters (187 feet). It is still in used today but the original lamp was already replaced with a modern solar-powered lantern flashes three white lights every 10 seconds. Although the attached keeper's house is already in ruins, much of its original brick walls and foundations are still intact.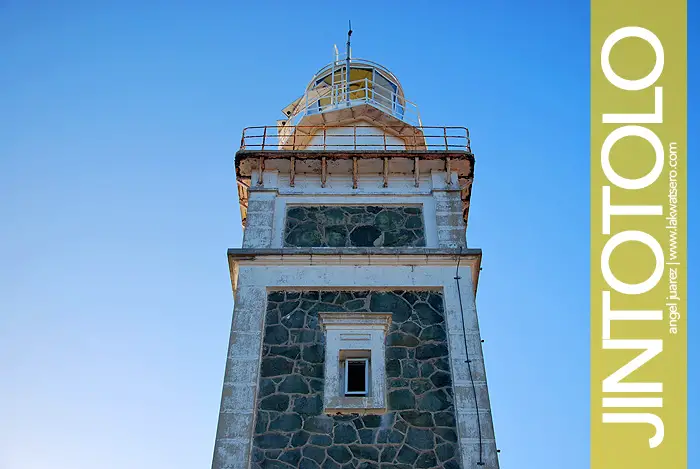 Jintotolo Island Lighthouse has a distinct charm. An icon standing majestically in a small and laid back island, old and rusty yet beautiful and classy. It invokes rare emotions and unique attachment. For me, it is one of, if not the most beautiful of all Spanish-era lighthouses in the Philippines.
How To Get to Jintotolo Island
Jintotolo Island is a short boat ride from Barangay Calumpang in the town of Balud or by a 30-minute boat ride from Bongcanaway Port in Balud Town proper.
From Masbate City, catch a van going to Balud. Fare is approximately P200 and travel time is approximately 1.5 hours. From Roxas City, there are passenger boats to Balud which stop in Jintotolo Island.