My penchant for Spanish-era lighthouses in the Philippines brought me cruising on the turquoise water of Masbate Pass, in search for the lonely sentinel of Bugui Point. Aboard a small outrigger boat, we reached the northernmost tip of the island of Masbate called Sitio Bajo after an hour of journey from the port of Aroroy. Sitio Bajo is a small coastal community peacefully living in their own little paradise marked with a century-old lighthouse known as Faro de Punta Bugui or Bugui Point Lighthouse.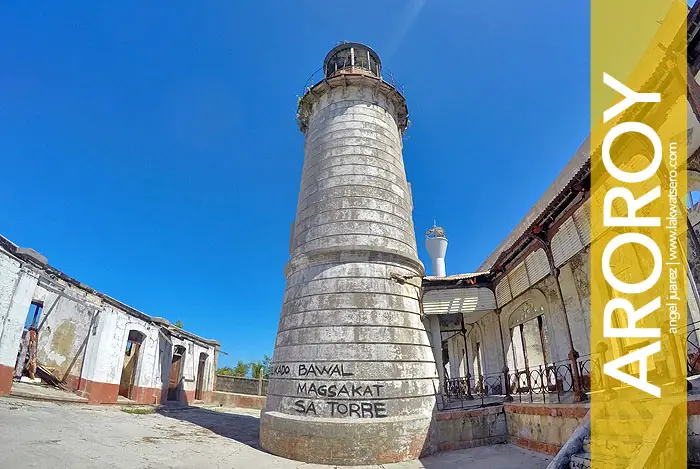 Bugui Point Lighthouse is among the 24 first-order lighthouse planned by the Spain for the Philippines. It stands on a narrow plateau at the northern tip of Masbate Island to guide the ships traversing Sibuyan Sea and Masbate Pass. It has tapered cylindrical tower with a balcony, attached to it is a keeper's house.
The tower is approximately 15 meters (49 feet) high with focal plane (height of the lamp above sea level) of 66 meters (217 feet). The original light is a third-order Fresnel lens that flashes three white lights every 10 seconds and can be seen up to 22 nautical miles range. Construction started in 1893 but was stopped in 1896 until Americans took over and finished it to completion in 1902.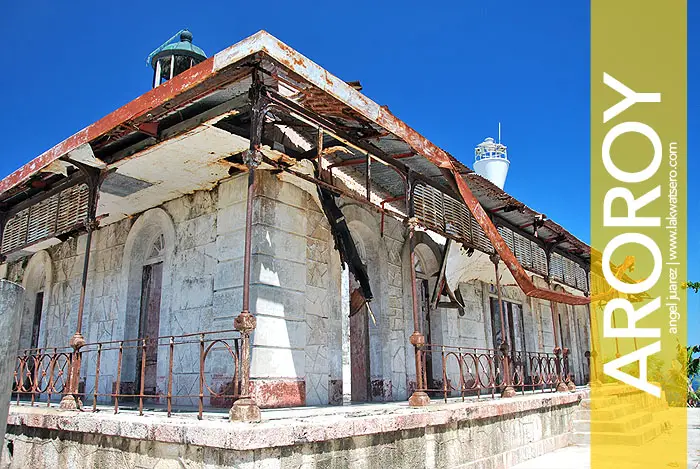 Sad to say, the lighthouse is already decommissioned and replaced with a newer one also erected on the same ground while the attached keeper's house is in ruins, neglected and abandoned.
For years, the 120-year old Bugui Point Lighthouse of Aroroy has served its purpose. Today, there is no historical landmark on site to remind us of the role it served, not even the original plate when it was built. The lonely sentinel of Aroroy, unfortunately neglected… but not forgotten.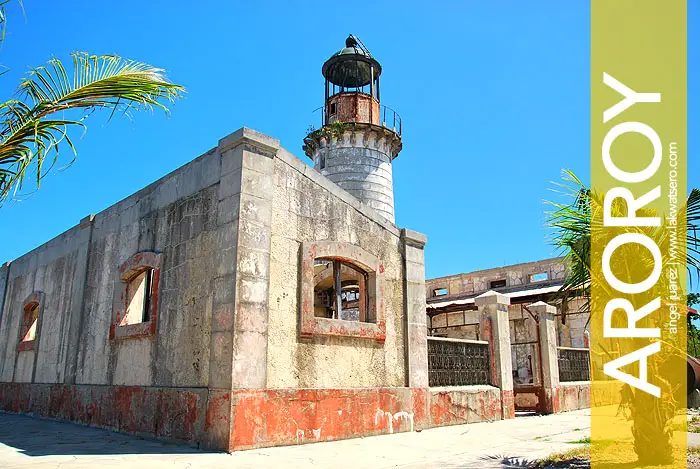 How to Get to Bugui Point Lighthouse
Charter a boat at Aroroy Port for at least P800 round-trip, good for maximum of four (4) pax. Travel time is an hour, one-way.
Alternatively, you can take the public boat to Bugui at Aroroy Port departing at 11AM, fare is P50 and travel time is at least an hour. Return trip is the next day at 6AM.
Aroroy Port is accessible from Masbate City by van (P100/pax) or single motorcycle (P300/motorcycle), travel time is around one (1) hour.
From Pilar, Sorsogon, there are fastcraft and triggerboats to Aroroy Port.
From Roxas City, catch a boat to Masbate – Milagros (6 hours), Calumpang (3 hours) or Mandaon (4 hours) – and travel by bus, van or single motorcycle to Aroroy. The land travel might include a transfer.