The once undisturbed town of Alamada in the highland of North Cotabato is now a booming tourist destination. Thanks to the majestic Asik-Asik Falls for a promise of a brighter tourism landscape for this part of Mindanao.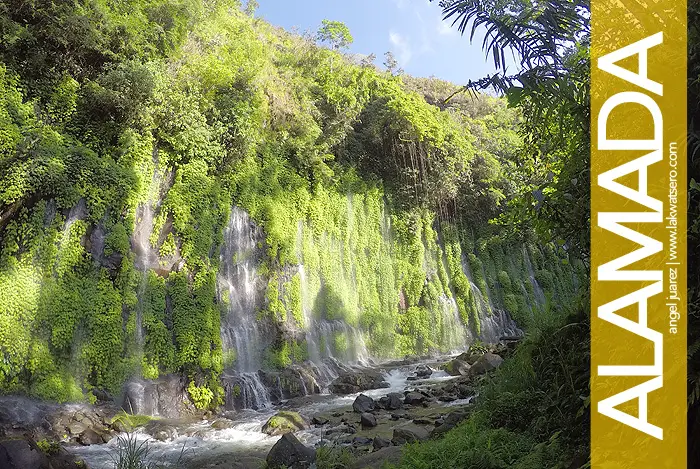 Asik-Asik Falls or Dulao Falls for the locals is situated in Sitio Dulao of Barangay Upper Dado in Alamada, North Cotabato. It is nested in the lower slope of Mount Ragang, also called as Mount Piapayungan or Blue Mountain, an active strato-volcano that sits in the boundary of Lanao del Sur and North Cotabato.
There are various tales and side stories of the discovery of this natural wonder. Some say that it was accidentally discovered by military during a clearing operations while others say that locals already know the place ever since. The latter seems more true and probable. A beauty of such grandeur is impossible to have gone unnoticed. The locals probably just kept it as secret or ignored it thinking it was just a normal scene.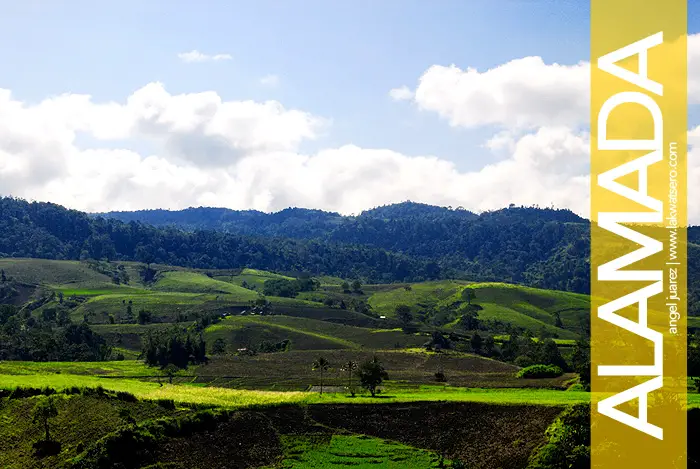 But more than its captivating splendor, Asik-Asik Falls is a unique phenomenon. You won't see a river or a stream above the towering wall. The cold water emanates from the spring covered by rocks and lush vegetation, cascading into a 60-meter high wall carpeted with variety of foliage, mostly ferns and moss. At approximately 140-meter wide, it visually looks like a green curtain of cascading water! The water then drops to a shallow rocky pool below before flowing into a stream tributary of Alamada River.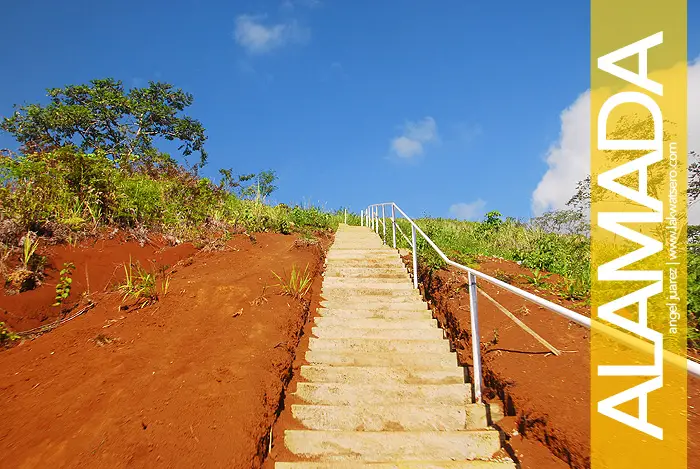 There is no easy way of going to Asik-Asik Falls. One must endure more than half-an-hour of bumpy motorbike ride and climb down the 376-stone steps before getting rewarded with the awe-inspiring work of nature. Mind you, the hardship is all worth it!
How to Get to Asik-Asik Falls
The nearest airport would be Cotabato City. From there, make your way to the town of Midsayap in North Cotabato.  There are vans as early as 6AM and as late as 5PM from Cotabato City going to Midsayap, travel time is at most one-and-a-half hour and fare is P60.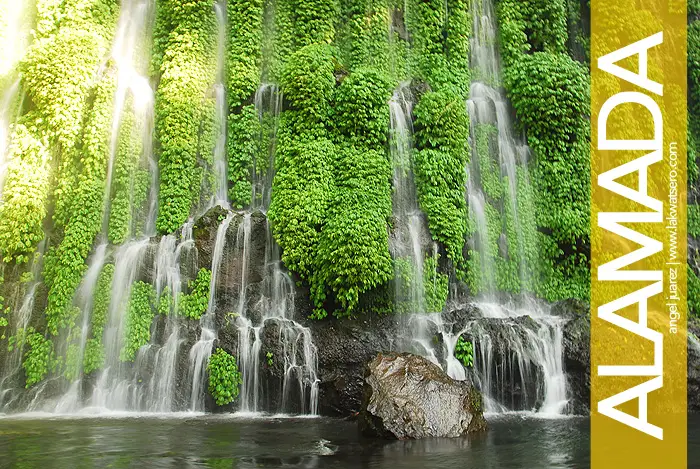 From Midsayap, you can either charter a habal-habal or motorbike for as low as P700 straight to Asik-Asik Falls (1.5 hours) and back , or take a jeep to Dado (2.5 hours, P70 per person) and transfer to another motorbike or skylab to Asik-Asik Falls (30 minutes, P75 per person). While the latter is the cheapest option, the former is the fastest and most convenient specially for those with time constraints.
If you choose to hire a motorbike from Midsayap, it is ideal to have only one passenger per motorbike due to the condition of the road. If you need a contact, please get in touch with Janjan, he charged me P700 for the round trip. Contact number: +639305519760 or +639756918055, say hi to him for me. 🙂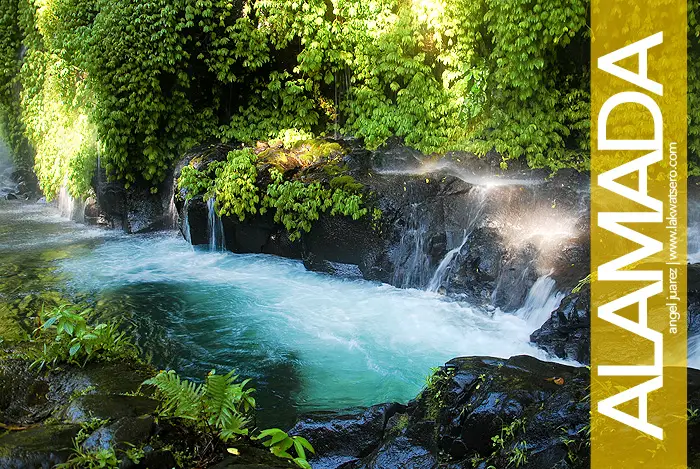 Alternatively, you can take a van or jeep from Midsayap to Alamada Town Proper and charter a motorbike from there. The usual rate is P300, one way.
When to Visit Asik-Asik Falls
All year round! Rainfall in this area is evenly distributed throughout the year. The best time is in the early morning, as early as 630AM, before the crowd swells in. If you are coming from Midsayap and taking a direct motorbike as I did, leave as early as 5AM.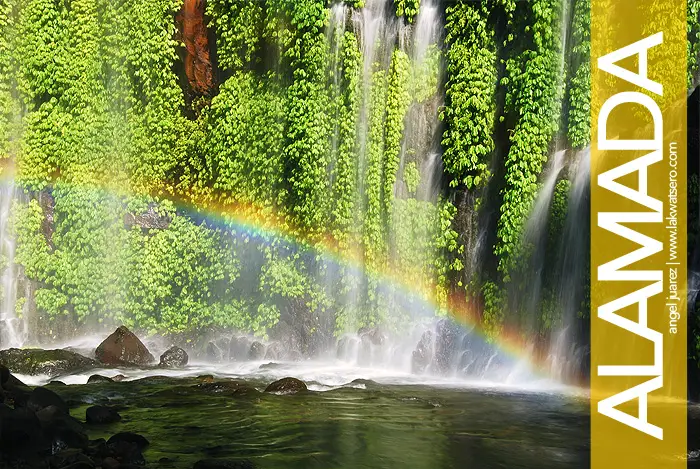 Where to Stay in Midsayap
It is ideal to spend a night in either Libungan or Midsayap if you decide to visit Asik-Asik Falls in the early morning. If you are staying in Midsayap, White Hut Resort has budget fan room with own toilet and bath for as low as P300, good for two. Meanwhile, aircon room starts at P500. White Hut Resort is located along the national highway near the main junction, contact number +639205329974.