Affogato is a coffee-based dessert that usually takes the form of a scoop of gelato or ice cream topped with a shot of hot espresso. It is a traditional Italian dessert that has taken the world by storm.
The term affogato is in fact an Italian word for "drowned" as in "drowned in coffee" or "affogato al cafe", the long and original name for this sumptuous creation.
While affogato's popularity in the Philippines is not as it is in Italy, it is slowly getting the attention it deserves as Filipinos start to embrace this well-loved Italian dessert. To date, more and more coffee shops and restaurants are introducing it to their menu.
So for the love of affogato, I ventured into a haunt for the places in Metro Manila that will satisfy your craving for this Italian icon and here goes the twelve that I find really satisfying!
Yardstick Coffee
Makati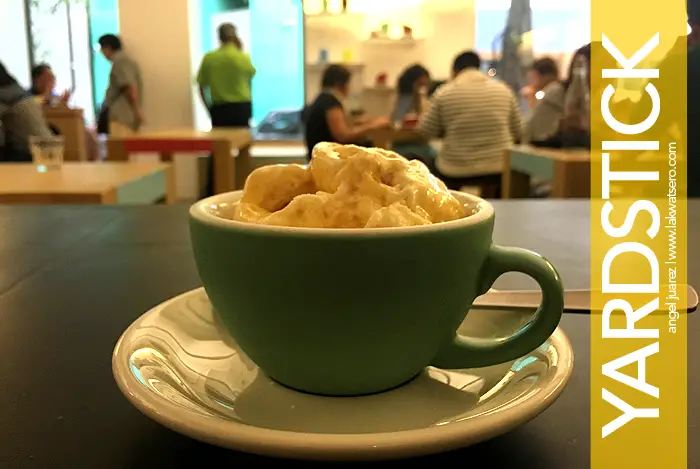 That bitter, sweet and salty concoction. The type that will make you crave for more and will haunt you day and days after. Yardstick Coffee is genius! This is the best affogato on my list!

UCC Coffee
Manila, Makati, San Juan, Quezon City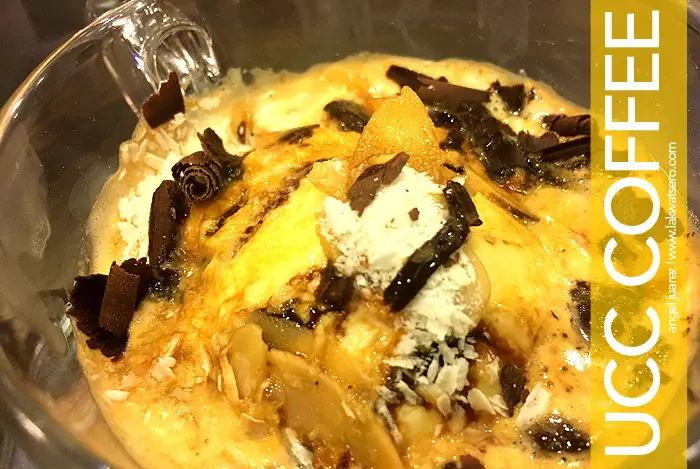 Vanilla love topped with white and dark chocolate and almond, pour in that trademark hot espresso and let UCC Cafe's good combo get into you! It's good! It's good!

Toby's Estate
Makati, Taguig, Pasig
Affogato is not in Toby's Estate menu but ask for one and they will surely deliver an honest to goodness creation. Dopio is a bit strong, so go for a single shot espresso on a serving of vanilla gelato topped with chocolate syrup! Delicioso!

Va Bene Pasta Deli
Makati, Taguig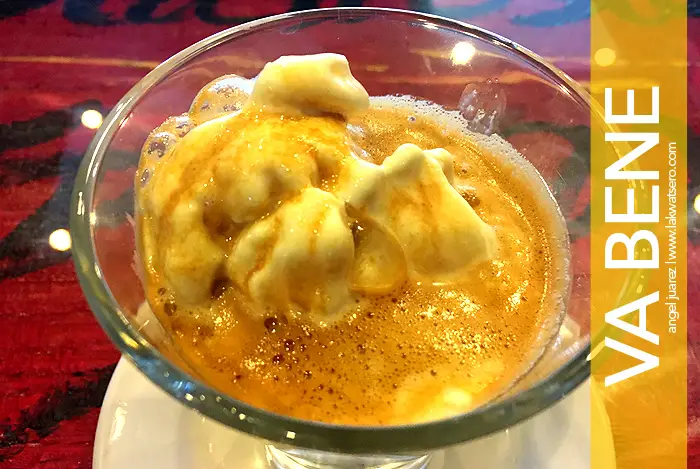 One of the country's finest restaurants by Philippine Tattler, Esquiere, The Miele Guide, Asian Tattler, Juice.Ph and MBKRS Food Awards, Va Bene Pasta Deli serves a really good affogato albeit a bit pricey for its league. A scoop of homemade vanilla ice cream and a cup of dopio make Va Bene's proud affogato.

Bono Gelato
Makati, Taguig, Mandaluyong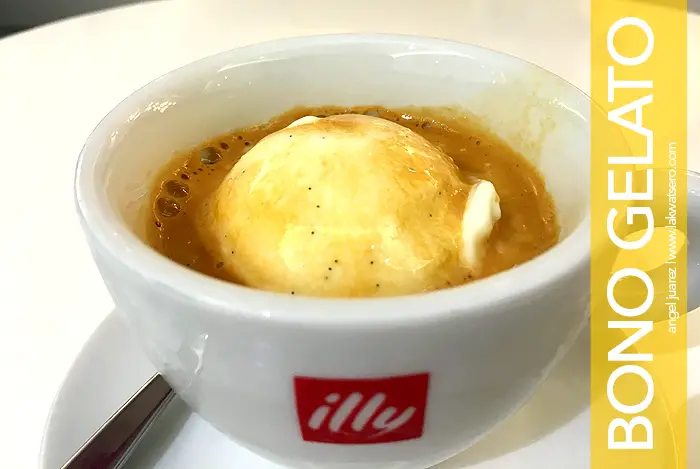 Fresh churned, hand-crafted and all natural generous serving of vanilla flavored gelato and a cup of single shot Illy espresso! It's Bono Gelato! Yum! Yum!

Gelatissimo Cafe
Makati, Taguig, Mandaluyong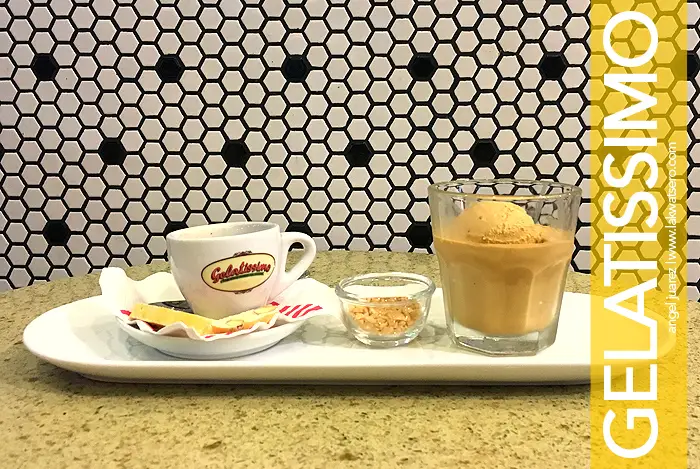 Specializing in gelato, Gelatissimo Cafe has affogato in their menu as well! Highly recommended is a scoop of espresso gelato with the single shot of hot espresso (I know it's double kill) but man it's a bomb! The nuts added extra texture to the super rich coffee flavored concoction. It's the cheapest gelato-based affogato on this list too!

Local Edition Coffee & Tea
Makati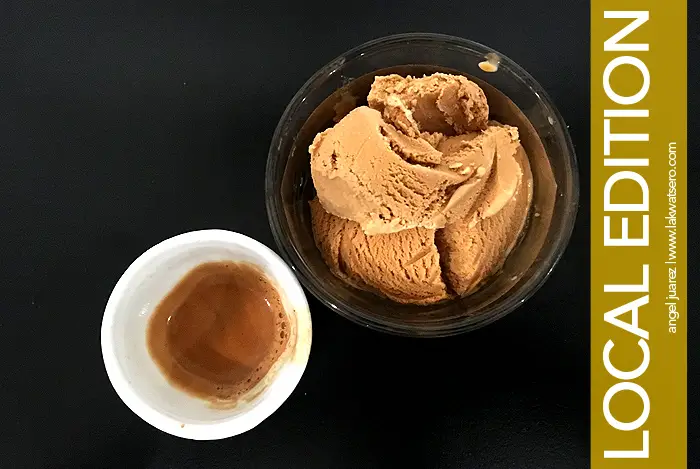 This third wave coffee shop serves the cheapest affogato on this list but definitely one of the most remarkable. A big scoop of espresso-flavored ice cream and a cup of single shot espresso, simple pero rock!

Cafe Travel
Manila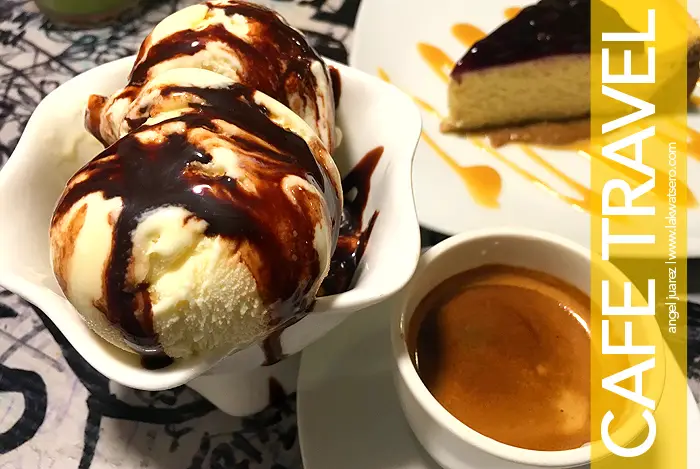 Cafe Travel surprises with their very own affogato! This cozy cafe in downtown Manila definitely beats others on this list. Well, a good surprise is always a great ingredient. Delicious scoops of vanilla ice cream topped with chocolate syrup and a shot of strong espresso, unpretentious yet typically delicious!

Caramia
Manila, Makati, San Juan, Quezon City, Muntinlupa, Pasig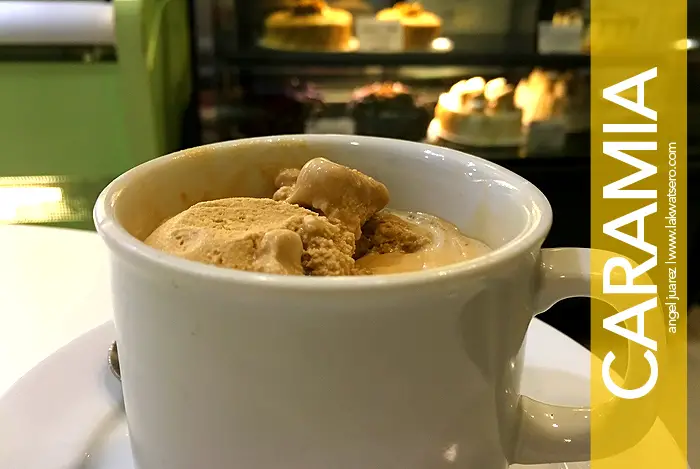 Caramia specializes in gelato and they also serve espresso, they already phased out affogato on their menu albeit you can order these two independently to create your very own. There is no vanilla gelato though and the closest that you can get is the espresso variant. The concoction lacks kick but tolerable. It is quite expensive too but if you are craving for one and there's no other place around to get some, Caramia can satisfy.

Wildflour
Makati, Taguig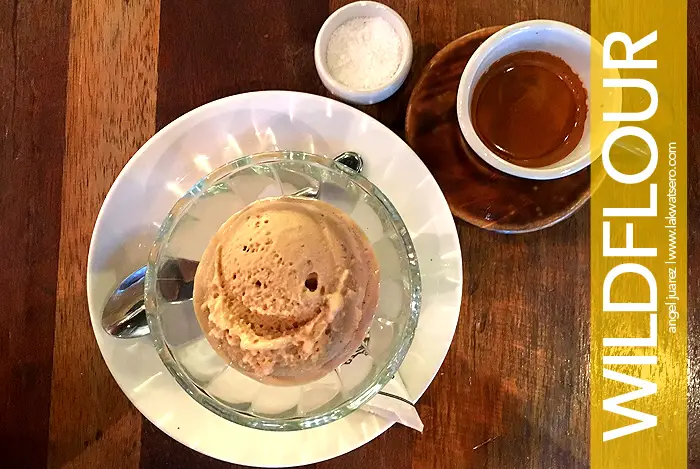 Wildflour's affogato is one of their secret offerings as it is not explicitly listed on their menu. Remarkably, it is among the best affogato on this list. The bold single shot espresso when mixed with a scoop of vanilla or hazelnut ice cream creates that legitimate affogato fusion that will make you crave for more. Try sprinkling a pinch of salt for added character. Best partnered with a kouign amann! 🙂

Craft Coffee Revolution
San Juan, Quezon City, Pasig, Mandaluyong
I love how Craft Coffee Revolution balances the taste and texture of their affogato. It's not too bitter and not too sweet, not too thick and not too watery. No other flowery words needed, Craft's affogato is among the best on this list!

Carousel Creamery
San Juan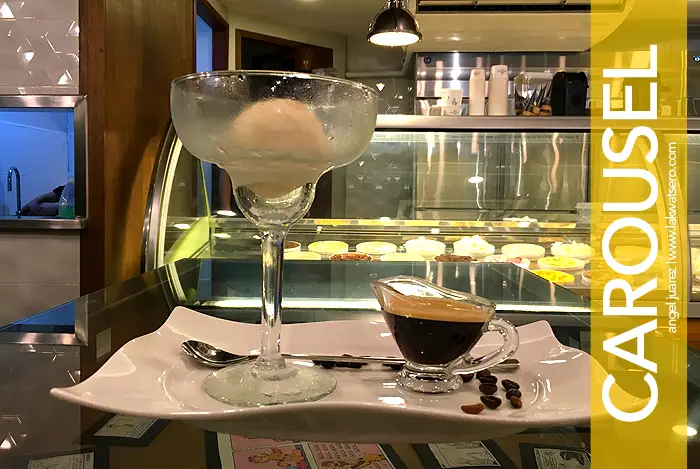 Save one of the best for last! Yes, Carousel Creamery serves one of the best and among the cheapest on this list. This actually came as a surprise, a good one! Mind you, they serve really good ice cream in different variants. Vanilla of course is the default and recommended for affogato but you may opt to try the others. Now, if the espresso comes stronger, Carousel Creamery will definitely be the perfect affogato. Well, perhaps the double shots will make it one. 🙂
How's your affogato experience in the Metro so far? Recommendations and suggestions are welcome! 🙂