About Kuala Terengganu
For those thinking of new places to discover, Malaysia has a lot in store for everyone. More than Kuala Lumpur and Kota Kinabalu, this tropical Asian hotspot is also home to numerous places that are probably not so well-known but offer an equally enchanting experience such as this lovely place in the north-eastern Peninsular Malaysia, Kuala Terengganu.
Kuala Terengganu is the capital of the state of Terengganu, approximately 500 kilometers from the Malaysian Capital of Kuala Lumpur. It is located in the north-eastern coast of the peninsula, fronting the South China Sea. Although the city is originally built by the family of Chinese traders in the 15th Century, Kuala Terengganu is a predominantly Islamic city.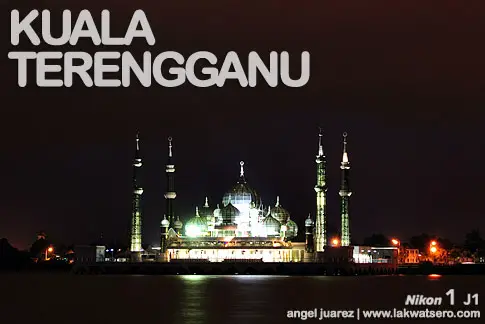 How to Get There
By Bus
Buses from Kuala Lumpur's Hentian Putra Station connect Kuala Terengganu from the Malaysian Capital. Travel time usually takes eight hours via Kuantan. Sani Express, Mahligai, Transnasional, Mutiara Express, S.P. Bumi and Nice Bus are some the bus lines that operate to this route. Earliest bus departs usually at 9 in the morning, but the schedule usually changes and varies. The best trip to take are the overnight buses that depart KL around 10PM to 11PM, arriving KT on the morning of the next day
Hentian Putra is located in Putra District, nearest train stations are PWTC LRT Station and Putra Halt KTM Komuter Station.
By Plane
Air Asia and Malaysian Airlines have flights from Kuala Lumpur to Kuala Terengganu Airport. Travel time takes 45 minutes.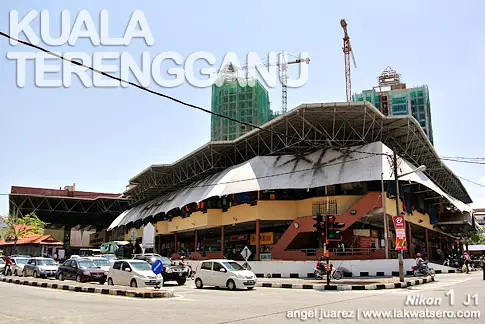 Getting Around and Away
The Hentian Bas is the central bus terminal of Kuala Terengganu located in Jalan Masjid Abidin. Local and interstate buses connect the city to nearby towns and other states of Peninsular Malaysia. There are direct buses from here to Kuala Lumpur, Kuantan, Dungun, Kota Bharu, Ipoh, Lumut, Johor Baru, Klang, Melaka, Mersing, Butterworth, Penang, Seremban, Shah Alam, Kuala Besut and even to Singapore. Check out Journey Malaysia for more information.
Meanwhile, a local bus Waktu Perjalanan can take you around the city for a minimum fare of 1 Ringgit. It has three lines that usually originates in Hentian Bas to Losong/Taman Tamadun Islam, Chendering and Gong Badak.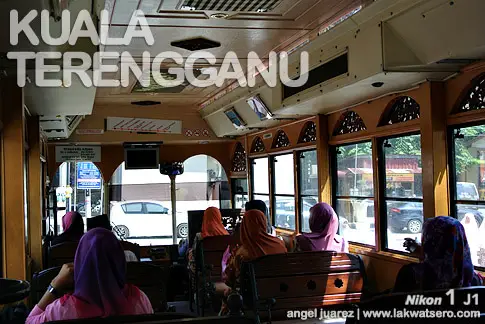 Where to Stay in Kuala Terengganu
There are various high end hotels in Kuala Terengganu but for backpackers and budget travelers, the most popular is the Ping Anchorage Travelers Inn located in Jalan Sultan Ismail, a five minutes walk from the bus station. You can have a decent room for only 25 MYR, without wifi though. Check their website at www.pinganchorage.com.my for more information.
Another option is the Blue Beach Hotel located just at the back of the bus station.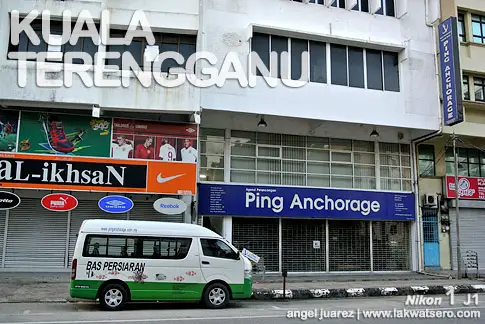 Things to Do in Kuala Terengganu
Check out Islamic Civilisation Park in Pulau Wan Aman and see Masjid Kristal and the replicas of 22 of the world's most famous Islamic buildings such as Taj Mahal and Palestine's Dome
Visit Museum Negara or the State Museum of Terengganu, the largest museum complex in South East Asia
See the other beautiful mosques of Terengganu: Masjid Tengku Tengah Zaharah, Masjid Abidin, Masjid Losong, Surau Al-ikhwan, Masjid Kg Batin, Masjid Jamek Pengadang Baru, Masjid Hiliran and Masjid Sultan Ismail
Go to Pulau Duyung and watch locals build wooden boats
Visit Batu Burok Beach and see its sunrise
Have a taste of China at Kampung Cina (Chinatown) and walk to the nearby Waterfront and Pulau Warisan
See the Maziah palace and Garden
Trek to Bukit Peteri and have a bird's-eye view of the city
Go diving, snorkeling and beach hopping in Pulau Redang
Drive north to Kuala Besut and visit Perhentian Islands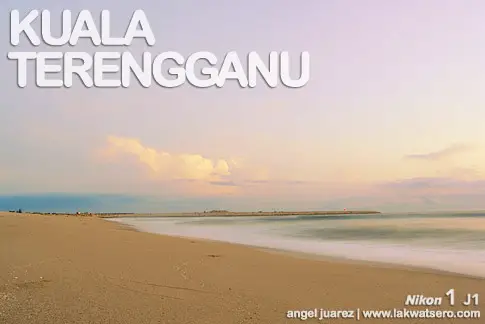 Thanks to Zest Air and Tourism Malaysia for bringing us to Malaysia. Zest Air now flies four times a week from Manila to Kuala Lumpur.