About Hungduan
The quiet town of Hungduan prides itself for being among one of the five clusters of Ifugao Rice Terraces inscribed in the UNESCO World Heritage Site list since 1995. Situated west of the Banawe, it is home to numerous rice terraces including Hapao, Bacung, Kinga, Dakkitan and Nunggulunan which are among the most beautiful and well-preserved in the the entire Cordillera.
The village of Hapao greets everyone who visit Hungduan as it sits in the entrance of the town from Banaue. The village is famous for its vast rice fields including Hapao Rice Terraces and Nunggulunan Rice Terraces, both can be seen and accessed from the main road.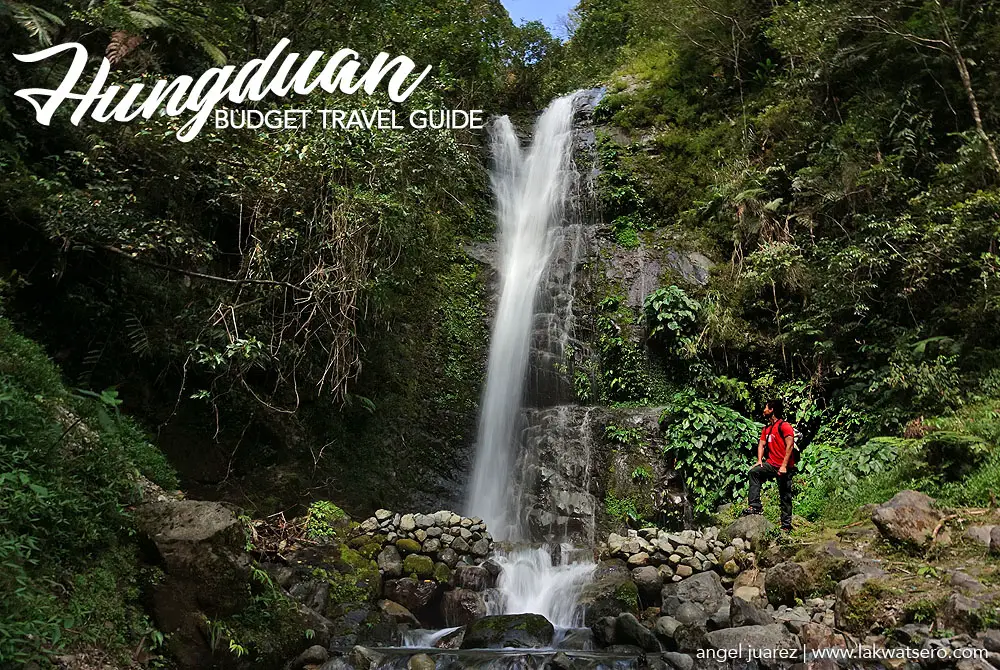 Meanwhile, Bacung Rice Terraces, Kinga Rice Terraces and Dakkitan Rice Terraces are all located in or near Poblacion Hungduan. The famed Bacung Rice Terraces is known to be unique as it scrawl to form like a spider web. Sadly, typhoons in the past years caused erosion and landslide in this treasured spot of the town.
More than these rice terraces, Hungduan also beckons with its myriad of natural and cultural atttactions. There's Mount Napulawan, a favorite among mountaineers being the second highest mountain in Ifugao after Mount Pulag; Balentimol Falls, a towering cascade near Poblacion; Heritage Village, a small village that features all the traditional houses of the town; Boyah Hot Spring, a hot sulfur spring in the upper village of Hapao; Dakkitan Natural Pool, a natural cold water pool and a favorite among locals; and Kibayyuwong Enchanted Stone and Pool, believed to be the abode of the richest spirits, among others.
There's more to see and do in this town. Go beyond the usual Banaue, feel the warm welcome of this lovely place and experience a different side of Cordillera in Hungduan.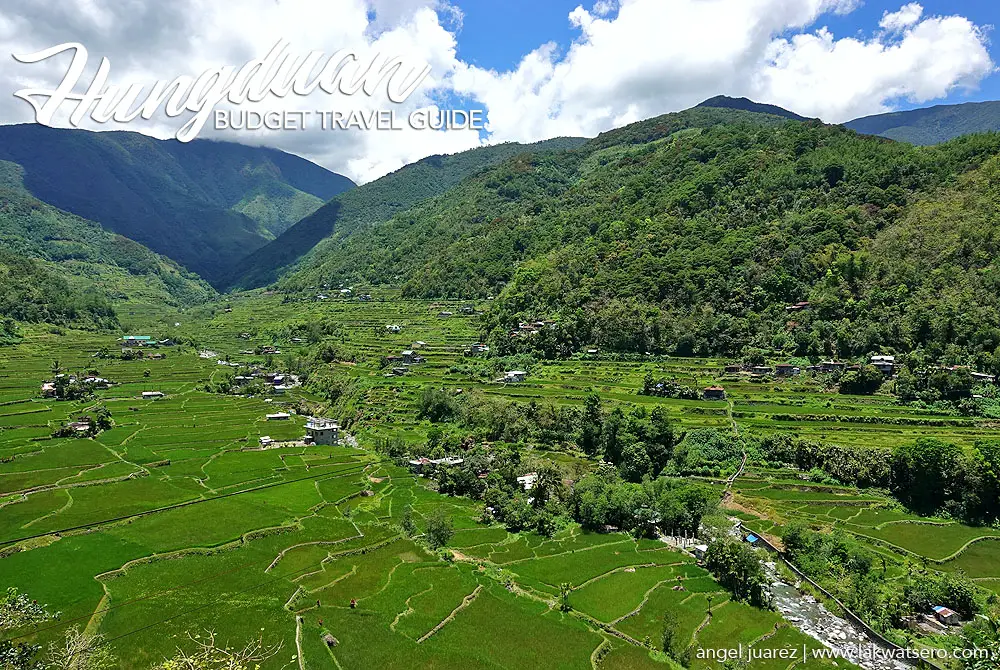 How to Get to Hungduan
Banaue to Hungduan
Banaue is the gateway to Hungduan, which is approximately 24 kilometers southwest. There are three to four public jeepneys departing Banaue from 12 noon to 5PM daily, they are stationed in the terminal in front of Banaue Public Market. Fare is around P60 per passenger and travel time is approximately one hour.
Alternatively, you can take a jeep to Hapao for only P35 with multiple departures daily even in the morning and from there, transfer to another jeep for only P20 or a tricycle starting at P200 going to Hunduan Poblacion. You may also charter a jeep direct to Hungduan starting at P1,000 good for 10 people or a tricycle starting at P500 good for three (3) passengers.
Manila to Banaue
Ohayami Transit and Dangwa Transit operate the Manila to Banaue route. Ohayami Bus has two to three departures starting at 8PM, their terminal is in the corner of Fajardo Street and Lacson Avenue in Sampaloc Manilla, near UST. Advanced reservation is advised, you may reach them at +639276493055 or (02)-5160501 or check out their website at: www.ohayamitrans.com. Meanwhile, Dangwa Transit Terminal is operated by Florida Lines with terminal in Florida Cubao Terminal near Kamias, they operate one trip daily leaving at around 8PM. Fare is P450, travel time is around eight hours.
Meanwhile, Coda Lines Corporation's Sagada busses pass by Banaue, their terminal is at Cubao HM Transport Terminal. Buses leave daily at 8PM, 9PM and 10PM, fare is P450 for regular aircon and P550 for deluxe. Travel time is around eight hours. For more inquiries, contact +639771860548 and +639394677863, or visit their Facebook page. You can also book your seat from Manila to Banaue or vice versa below:
BOOK YOUR BUS FROM MANILA TO BANAUE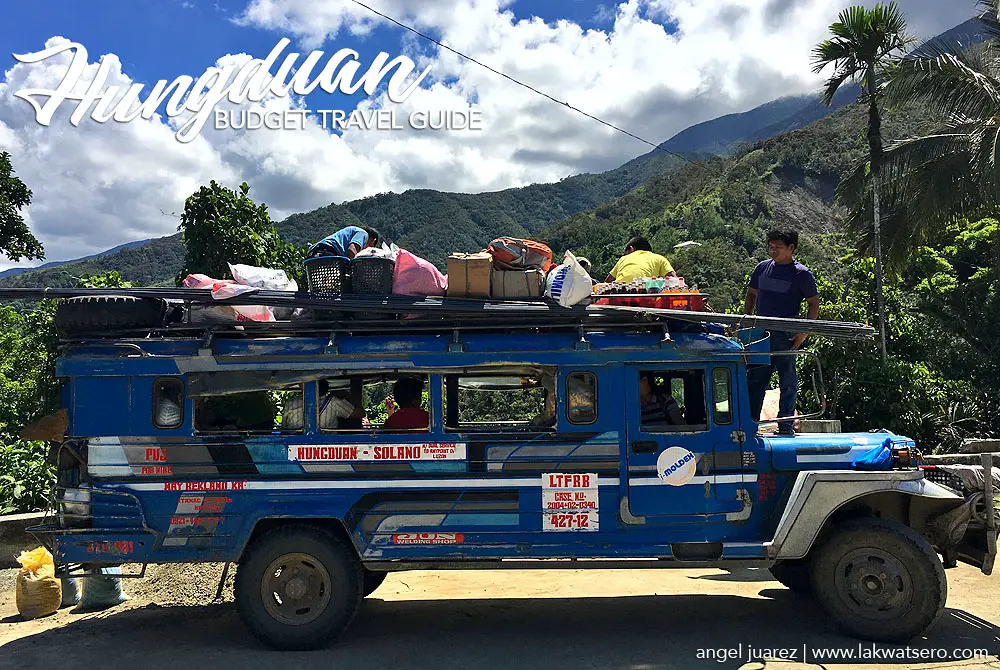 Bayombong and Solano (Nueva Vizcaya) to Banaue
There are jeepneys from Bayombong and Solano (Nueva Vizcaya) to Banaue via Lagaue. Travel time is around three hours and fare is less than P90. Buses from Manila to Isabela and Cagayan pass by Bayombong and Solano.
Baguio to Banaue
There are buses that serve Baguio to Banaue route. Ohayami Transit has daily night trip to Banaue, travel time is around seven to eight hours and their buses are stationed along Otek Street near Burnham Park. Meanwhile, KMS Bus has two trips daily – one in the morning and one at night. Their minibus are parked near Rizal Park.
You can book your seat from Baguio to Banaue or vice versa below:
BOOK YOUR BUS FROM BAGUIO TO BANAUE
Clark to Banaue
If you are coming from Clark, you can go to Baguio or Manila to catch a trip to Banaue. You may also opt to go to Solano but it requires a lot of transfer (Clark to Dau, Dau to Tarlac, Tarlac to San Jose, San Jose to Solano and Solano to Lagaue/Banaue).
Bontoc to Banaue
If you are coming from Sagada or Bontoc, there are local buses that goes directly from Bontoc town proper to Banaue stationed near Bontoc Municipal Hall. Scheduled departure is every hour with the last trip at around 12 noon, travel time is two to three hours at P110.00 per passenger (as of June 2016).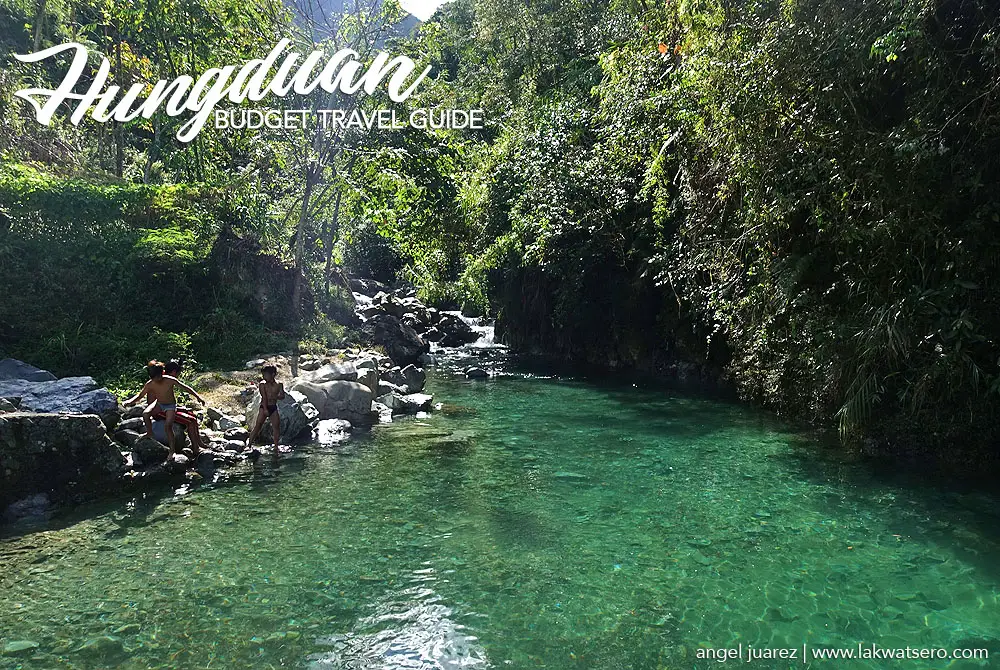 Going Around and Away Hungduan
You can charter a tricycle for as low as P300 in Hungduan Poblacion to take you to the viewpoint of Bacung Rice Terraces and Balentimol Falls.
Going back to Banaue town, there are multiple jeepney departures in the morning until 2PM. If you missed it, you have to charter a tricycle starting from P500 for maximum of three persons  or hitch to any vehicle going back to Banaue.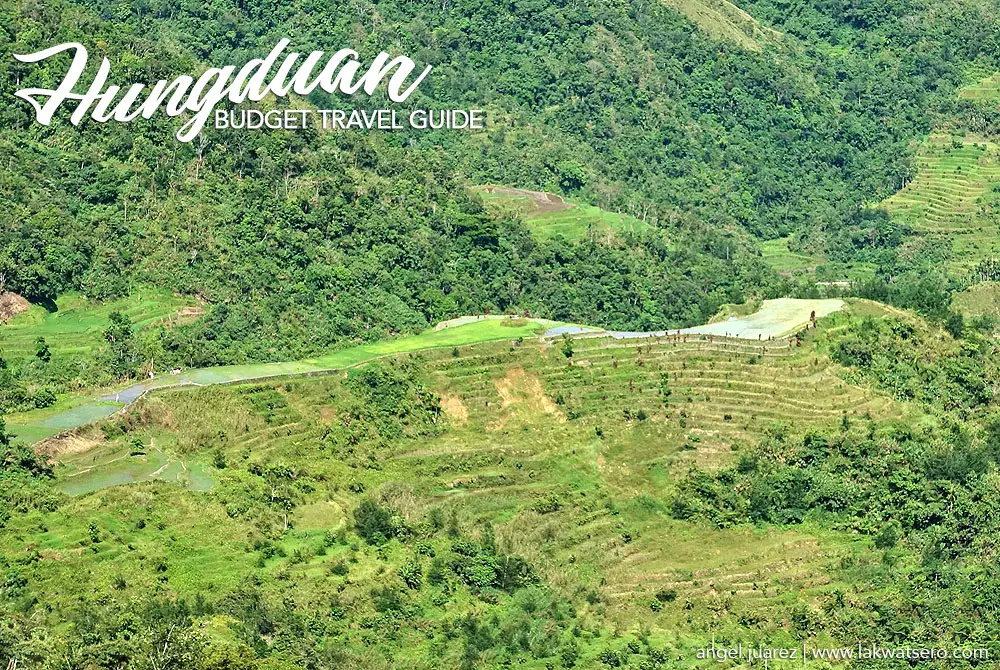 Where to Stay in Hungduan
There is no high-end hotel or resort in Hungduan and accommodation is limited to home stays and inns, some offering native Ifugao huts for experience. Here are some:
Hungduan Proper
Happy Homes
Poblacion, Hungduan
Rate: P250/person/night
Municipal Lodge
Poblacion, Hungduan
Rate: P250/person/night
Eco Village
Poblacion, Hungduan
Rate: P250/person/night
Hapao, Hungduan
Giovanni's Inn
Hapao, Hungduan
Rate: P300/person/night
Base Camp
Hapao, Hungduan
Rate: P250/person/night
Banaue
Alternatively, you may stay in Banaue and do a day trip in Hungduan.
Top-Rated Budget Accommodations in Hungduan & Banaue
Native Village Inn
Uhaj, Banaue (2 KM away from Hapao)
Starts at P1,000 (Sharing)

Hiwang Native House Inn
Banaue, Ifugao
Starts at P1,200 (Sharing)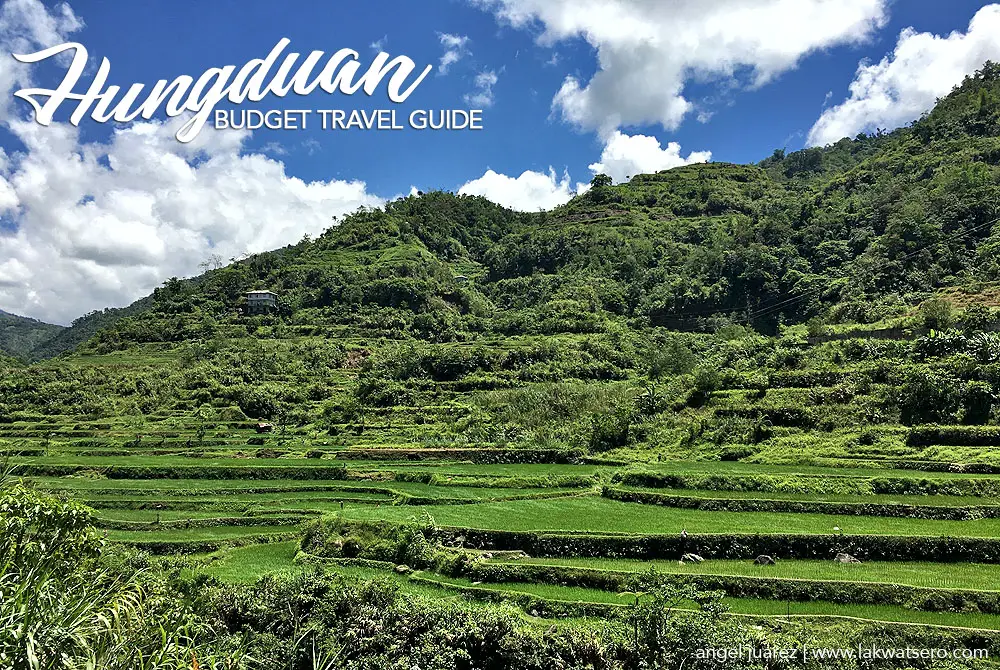 Things to Do in Hungduan
See the rice terraces of Hapao, Bacung, Kinga, Dakkitan and Nunggulunan
Trek to Balentimol Falls
Relax in Bogyah Hot Spring.
Swim in Hapao River, Galung River or Dakkitan Natural Pool
Check out Heritage Village
Climb Mount Napulawan
Visit Kibayyuwong Enchanted Stone and Pool
Experience the local festival called "Tungoh as Hungduan"
Explore Banaue, Batad, Mayoyao and the rest of Ifugao
Tips
The best months to go to Hungduan is during dry season (December to June), with highlight on the months of April and May when the rice terraces are at its greenest.
July to August are the harvest season, the paddies are gold by then.
No ATM in town
No establishment accepts travelers check, credit and debit cards
Mobile signal is intermittent and very limited