The town of Shifen in New Taipei City's Pingxi District is a perennial go-to place for tourists who wish to escape Taipei on a day. This lovely village is popular for its old streets, market place, old railway station and waterfalls.
The old streets are the lanes and pathways in and around the Shifen Railway Station which was originally built to transport coal during the Japanese era and are still used today to connect the village to other places of greater Taipei. The area surrounding the railway station is also a marketplace where one can grab traditional snacks and souvenirs, and even fly a Chinese lantern.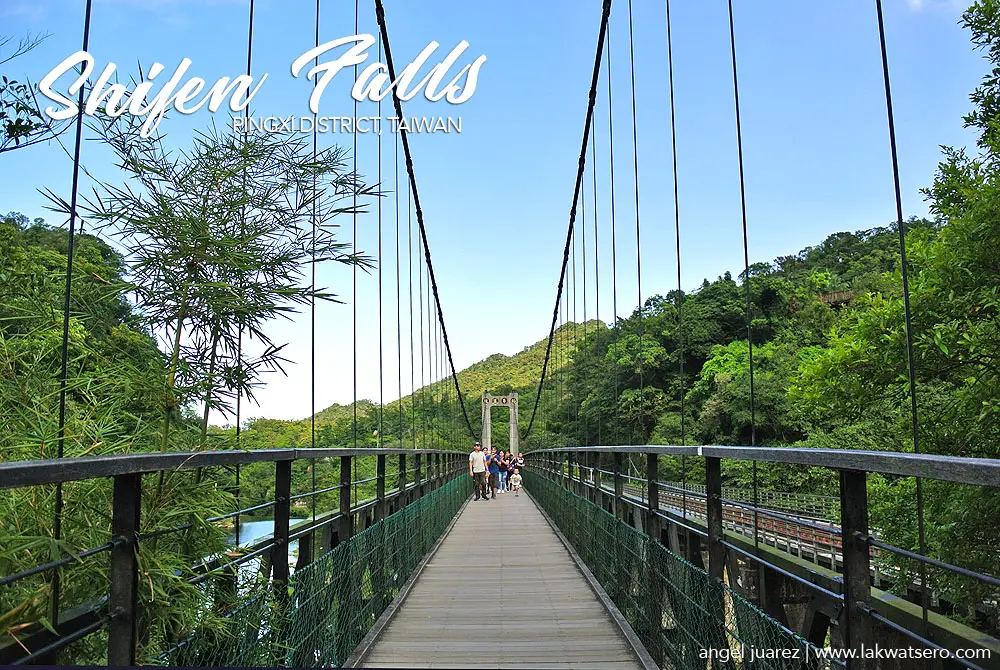 But Shifen's most notable pride is some 30 minutes away by foot from the station – the Shifen Waterfalls.
Shifen Waterfalls has a total height of 20 meters and width of 40 meters and said to be the widest and most beautiful waterfalls in all of Taiwan. It lies along the Keelung River, with water coming from Mt. Shigongjiwei and surrounding mountains west-northwest of the town of Jingtong.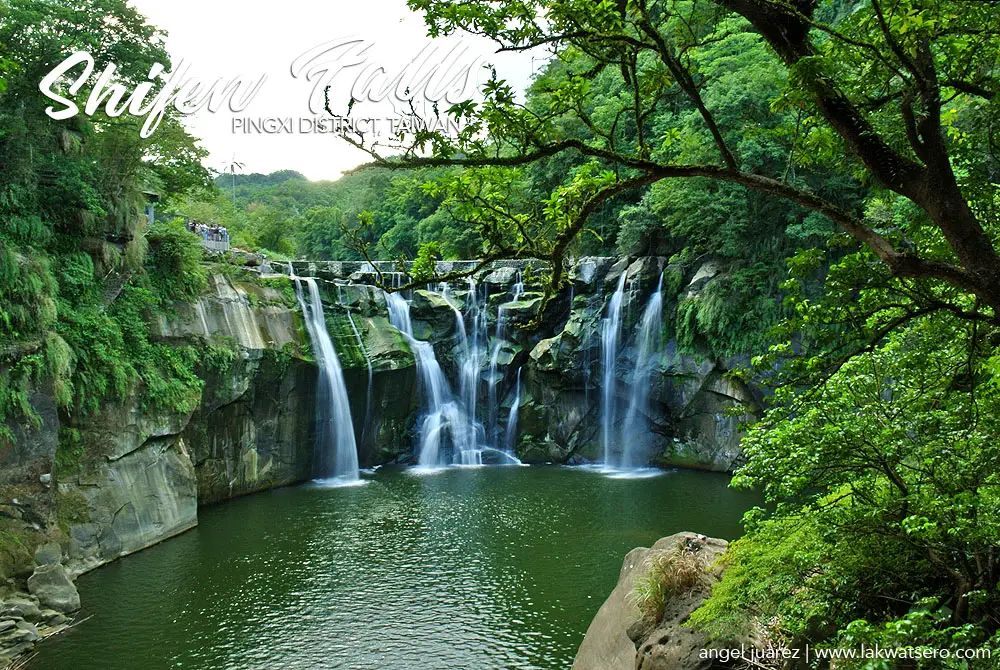 How to Get to Shifen Falls
To get here from downtown Taipei, catch a train from Taipei Main Station to Ruifang (76 NTD, 45 minutes); from Yehliu catch Bus 862 or 790 to Keelung then Bus 788 to Ruifang; from Jiufen catch Bus 788 to Ruifang. At Ruifang Station transfer to a local train to Shifen (17 NTD, 30 minutes). At Shifen, you can hail a taxi or just walk for about 30 minutes along the Old Street to the road that leads to the trailhead of Shifen Falls.
Shifen Falls is best combined with a trip to Yehliu and/or Jiufen for a whole day of sightseeing outside Taipei.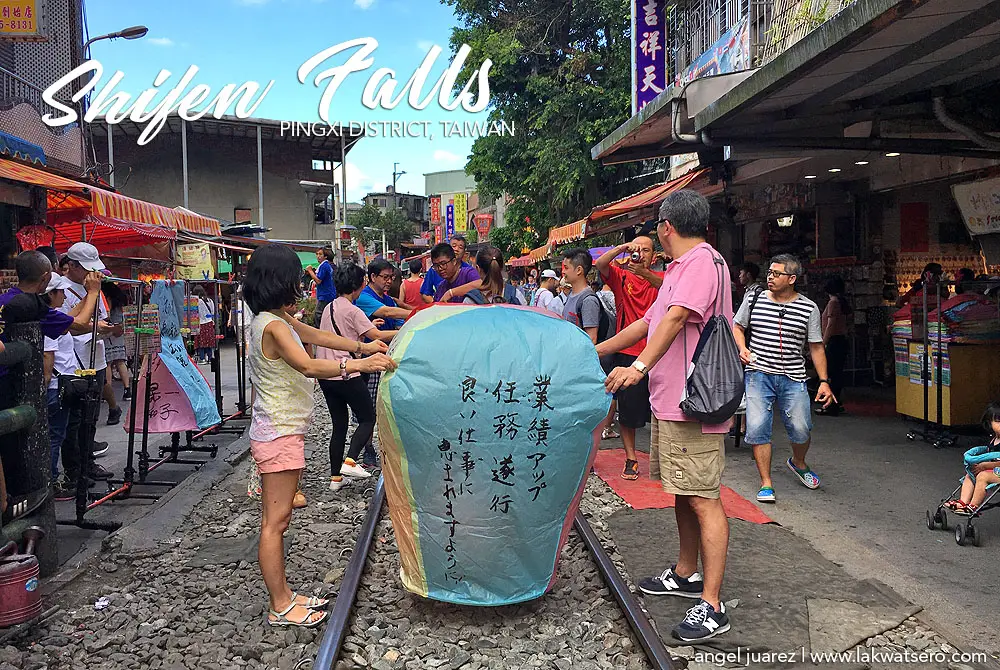 Sample Day Itinerary (Yehliu-Shifen)
0600H: Call time / Breakfast
0630H: Proceed to Kuo-Kan Jinshan Bus Terminal beside Taipei Main Station
0700H Bus Departure: Taipei to Yehliu (Pay at the bus upon disembarking – 96 NTD, exact amount as the buses don't give change)
0810H: Arrive at Yehliu, walk to Geopark (Entrance Fee: 80 NTD)
1030H: Leave Yehliu, bus to Keelung City (Fare: 30 NTD)
1100H: Arrive in Keelung, lunch
1200H: Bus to Ruifang (Fare: 30 NTD)
1230H: Arrive in Ruifang, train to Shifen (Fare: 17 NTD)
1330H: Arrive in Shifen, walk to Shifen Falls
1400H: Arrive in Shifen Falls
1500H: Walk back to Shifen Old Street
1530H: Shifen Old Street: Shop for souvenirs, fly a lantern, snacks or early dinner
1800H: Train Shifen to Ruifang (Fare: 17 NTD)
1830H: Transfer train: Ruifang to Taipei (Fare: 76 NTD)
1930H: Arrive in Taipei
Budget: ~700 NTD (1,200 PHP)
Where to Stay in Taipei
I stayed in Sleep Taipei Hostel and Hotel in Banqiao District. It was a pretty good hostel ideal for backpackers, strategically located near Banqiao Night Market. The dormitory bed costs as low as 375 NTD or 600 PHP per night with free breakfast.
Top Budget Accommodations in Taipei
Sleep Taipei Hostel & Hotel
Banqiao District, Taipei
Starts at 600 PHP

4U Taipei Hostel
Taipei Main Station, Taipei
Starts at 850 PHP
Top Rated Hotels in Taipei