The town of Samboan in southern Cebu is dotted with numerous waterfalls that rival each other in terms of grandness or uniqueness. One that has really stood out is Dao Falls in Barangay Suba.
With a height of approximately 120 meters, Dao Falls is acknowledged as the tallest waterfall in Samboan. Its water comes from the outflows of Candayvic Falls upstream gently cascading into an almost vertical limestone wall down to a beautifully turquoise circular catch basin.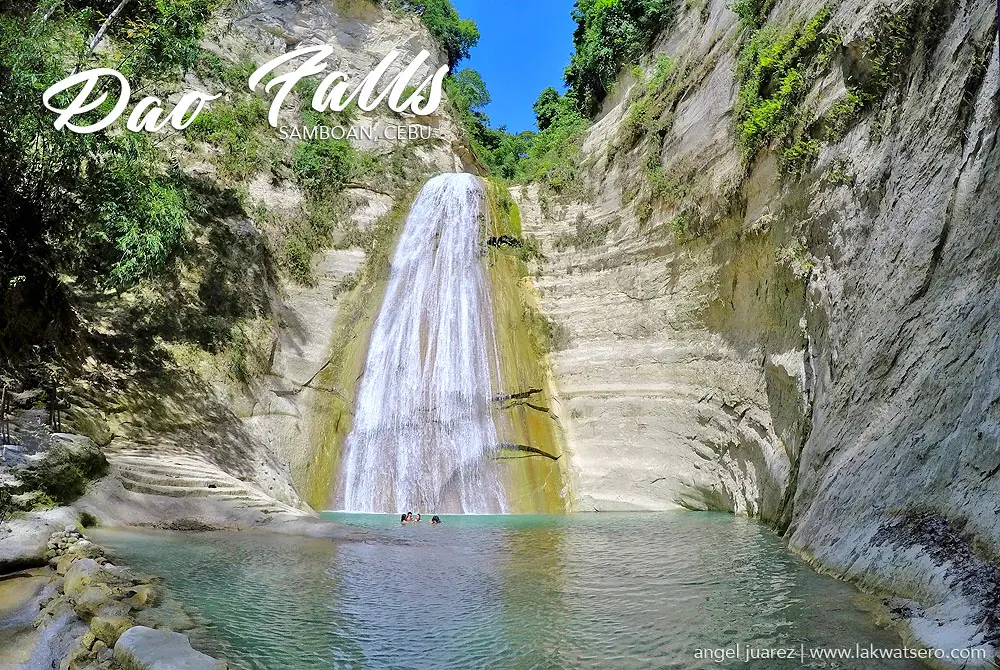 There is no easy way of getting to Dao Falls. The trail is slippery specially after the rain. But the trek is rewarding and a worthy one! The beautiful trail seems like a gorge, it takes at least 30 minutes to reach the cascade from its trailhead in Barangay Suba.
Certainly, the uniqueness of Dao Falls makes it stand out. Visually, it looks like a ladle, a huge one! Thankfully, despite its exposure on social media, this one remains generally offbeat.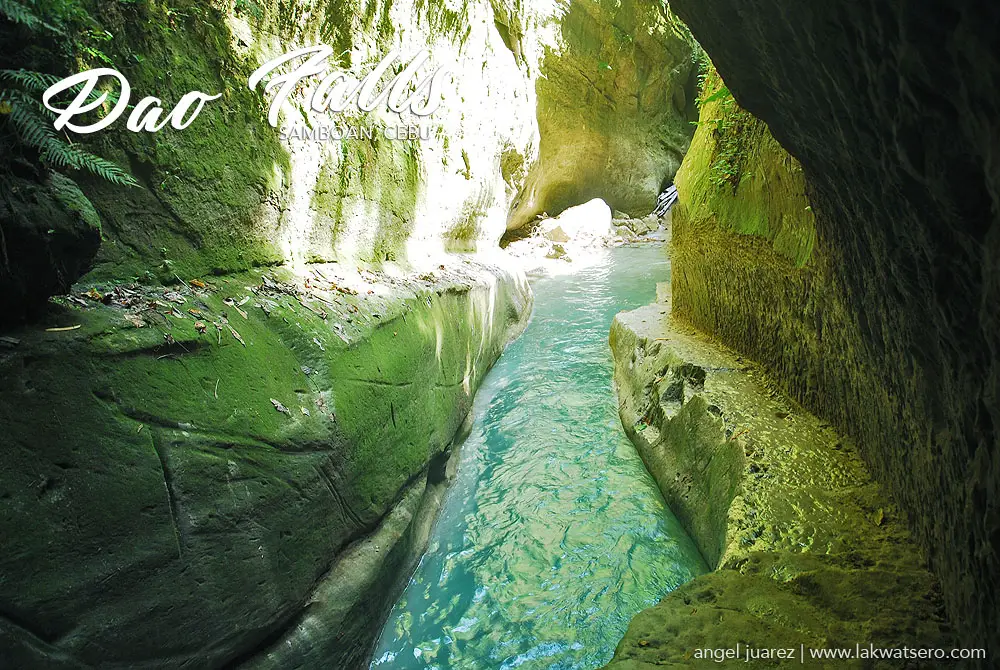 How to Get to Dao Falls
From Cebu City, catch a bus to Bato/Liloan via Barili/Samboan and get off at Dao Eskina. Travel time is about four hour by bus from Cebu City, fare is not more than P200.
Then from the highway, take a tricycle or single motorcycle to the trailhead, fare is P20/person (P60/trike or P40/motorbike). The trek from the trailhead takes at least 30 minutes, passing a wooden bridge and along the river sandwiched with limestone walls, as if a gorge. Entrance fee is P20, guide is required and readily available on the site for a tip-based rate.
Alternatively, you can trek for around 40 minutes from Candayvic Falls to get here.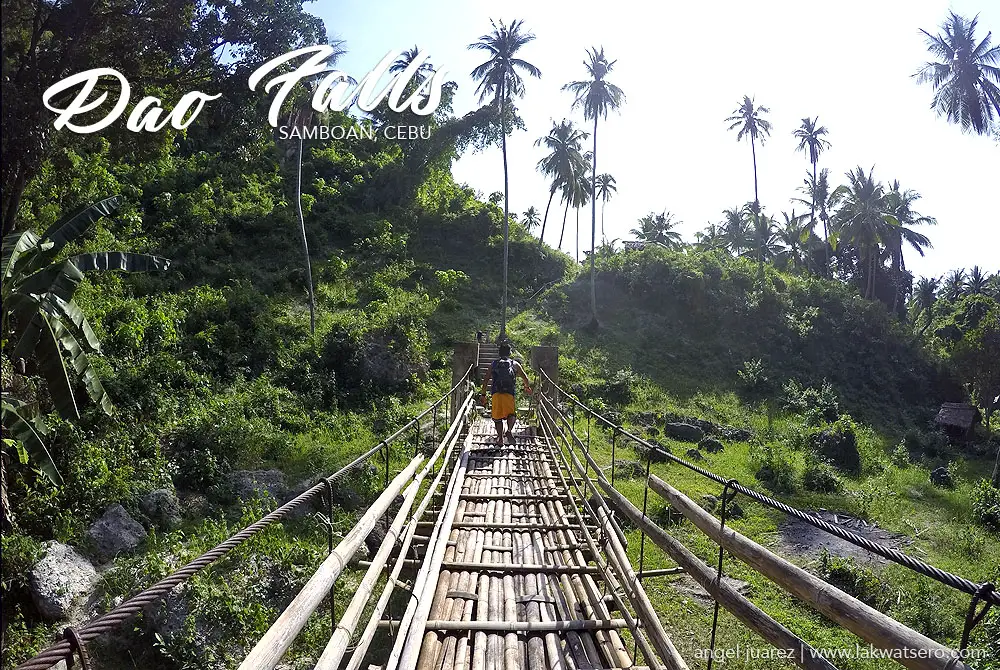 Chase More Waterfalls in Samboan
While in Samboan, might as well visit the other waterfalls in town including the famed Aguinid Falls, Hidden Binalayan Falls, Candayvic Falls, Calasa Falls, Marla's Hidden Falls, Balay'g Sawa Falls, San Miguel Falls, Kanciahan Falls, Tapon Falls, Calatagan (Kang Minggay) Falls and Jumangpas (Trabon) Falls.