Dubbed as the "City of Lakes and Mountains", Pokhara is the largest city of Nepal. Located in Gandaki Province in central Nepal, it serves as a base for treks and expeditions in Annapurna Region.
Pokhara has a totally different vibe from Kathmandu. It is more quiet, relaxed and hip. Sit in a café by the Lakeside, watch people while enjoying a glass of beer or a cup of coffee; indulge on Nepali, Indian and even Korean, Chinese and Italian foods in various restaurants along the road; go canoeing, paragliding or white water rafting; explore the various trails of Annapurna Circuit; experience the different adventures and see the numerous attractions that await in Pokhara!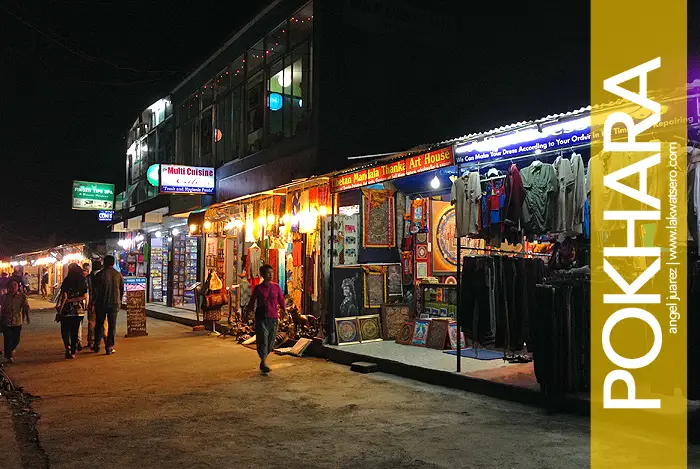 Going In and Out of Pokhara
By Air
Pokhara Airport serves as main gateway to the city and the region. It connects the city to Kathmandu and Jomsom with regular daily flights, and to Manang with seasonal flights. Airlines flying there are Buddha Air, Gorkha Air, Nepal Airlines, Sita Air, Simrik Airlines, Tara Air and Yeti Airlines.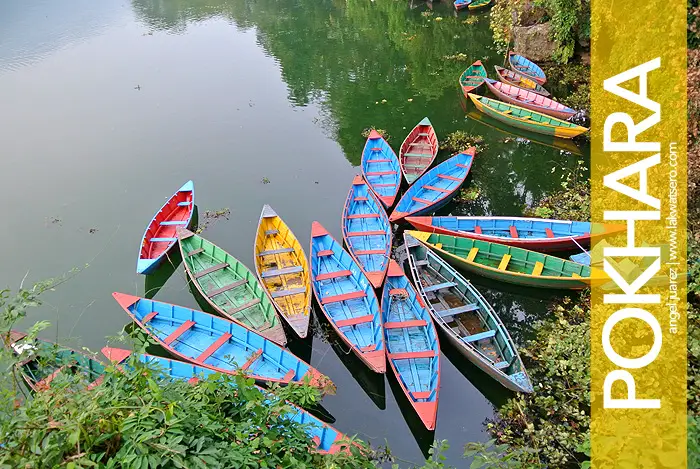 By Land
There are buses and mini vans from Kathmandu, Sunauli (Indian border) and Buwal to Pokhara.
From Kathmandu, airconditioned tourist buses that are operated by various tour companies depart on daytime from Thamel including Greenline, Global Vacation, Baba Adventure, HamroBus, Pokhara Jagadamba and Loyal Travels. Travel time is around six to seven hours and fare ranges from 600-1,000 NPR. Meanwhile, there are local and micro buses in New Bus Park in Gonganbu that depart for Pokhara almost every hour from as early as 7AM, with night buses as late as 7PM. Travel time is also six to seven hours and fare ranges from 400 to 600 NPR.
There are also buses and vans from Sunauli and nearby town of Butwal. Travel time from Sunauli is around eight hours, from Butwal is approximately seven hours. Fare starts at 600 NPR.
Local buses stop in Old Pokhara Bus Park where you can catch you can catch your ride back to Kathmandu, Sunauli, Butwal and other points of Nepal. Meanwhile, microbuses load and unload passengers along the stretch of Phewa Marga while tourist buses at the Tourist Bus Park along the Lakeside. Buses to Pedhi, Siwai, Nayapul, Baglung and other towns at the foot of Annapurna are station at Pokhara Baglung Bus Park.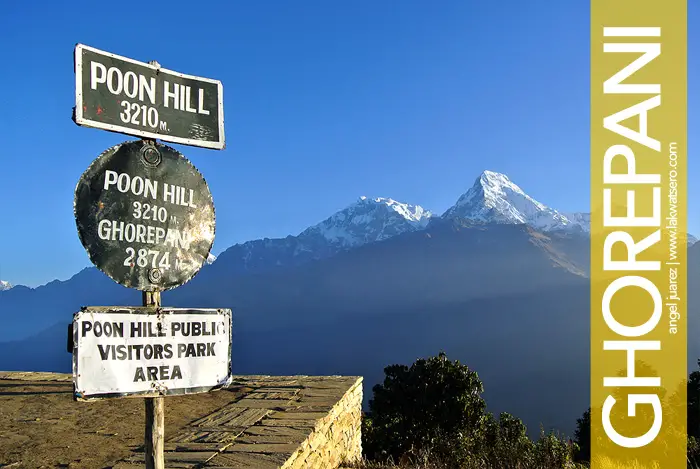 Going Around Pokhara
Local buses and taxis are available. Bicycles and motorbike can also be rented. Bicycle rental ranges from 200 – 300 NPR per day while motorbike rental starts at 600 NPR per day.
Top Attractions and Activities in and near Pokhara
Place to Visit in and near Pokhara
Lake Fewa
Lakeside
World Peace Pagoda
Devi Falls
Sarangkot
International Mountain Museum
Gurkha Museum
Pokhara National Museum
Bat Cave
Gupteshwor Mahadev Cave
Treks Near Pokhara
Poon Hill Trek
Annapurna Circuit Trek
Annapurna Base Camp Trek
Narphu Valley Trek
Where to Stay in Pokhara
Most hotels, inns and lodges are found in the Lakeside area. Budget room starts at 300 NPR while posh hotel rate starts as 5,000 NPR.
Top Rated Hotels in Pokhara
Temple Tree Resort and Spa
Lake Fewa, Pokhara
Starts at 9,000 NPR

Mount Kailash Resort
Lake Fewa, Pokhara
Starts at 4,500 NPR

Bhanjyang Village Lodge
Sarangkot, Pokhara
Starts at 2,000 NPR

The Superview Lodge
Sarangkot, Pokhara
Starts at 1,650 NPR
Top Rated Budget Accommodations in Pokhara
Hotel Fishtail Villa
Lakeside, Lake Fewa, Pokhara
Starts at 350 NPR

Hotel The Cherry Garden
Lakeside, Lake Fewa, Pokhara
Starts at 350 NPR
Check out other hotels, inns and lodges in Pokhara.