There's no doubt of Boracay being hailed as the best island in the world again by Condé Nast Traveler, a leading travel magazine based in London. When you have a long stretch of perfectly fine white sand beach, beautiful gradient of turquoise sea, vivid marine life, poetic views of sunrise and sunset, vibrant night life and myriad of surprises and other activities, then being the top pick of more than 300,000 dedicated readers comes without uncertainty.
While Boracay today continues to evolve and reinvent itself, its timeless beauty and charm remain. There's something… wait! No! There are a lot of things about this island that will make you return again and again and again. Forget the panoramic vista of the White Beach and the vibrant party scene on its shore. Because when its crowd and loudness has taken its toll, fret not for there's more.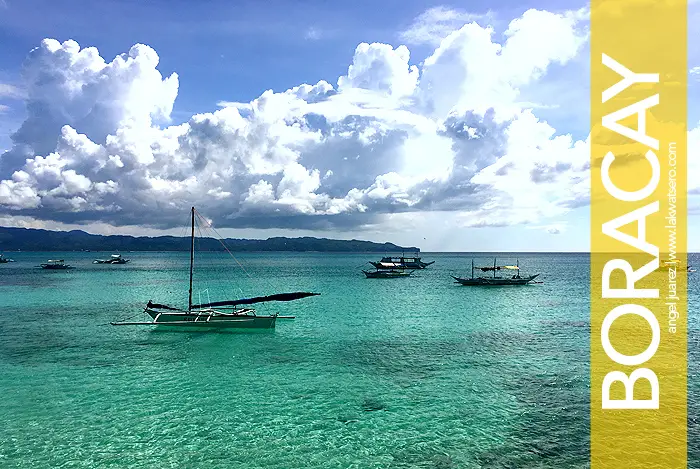 If you're looking for a place to stay, head over to online travel sites like Traveloka.com to book a room in Spider House, one of Boracay's best kept secrets. Well, probably not that secret anymore as more and more people get to discover this hidden corner away from the madness of the White Beach. Accessible via a narrow and dark alley from Diniwid Beach, Spider House is a resort and restaurant that features a bamboo treehouse where you can dive straight into the sea, watch spectacular sunsets every daybreak or just laze around and enjoy the food and drinks from the bar while watching the day slowly unfold.
Spider House describes itself as a giant open-plan treehouse that built on the rocks at the base of a mountain directly over the sea. The house is built mainly with bamboo and wood to blend naturally with its surroundings. There are over 12 rooms in the house with stunning vista out to the sea. The place has an on-site restaurant and Sushi Bar as well named Wrap 'n Roll, serving breakfast, lunch and dinner. Wrap 'n Roll, along with the reception, is open everyday from 7am till 10pm. Free WiFi is available also throughout the whole house.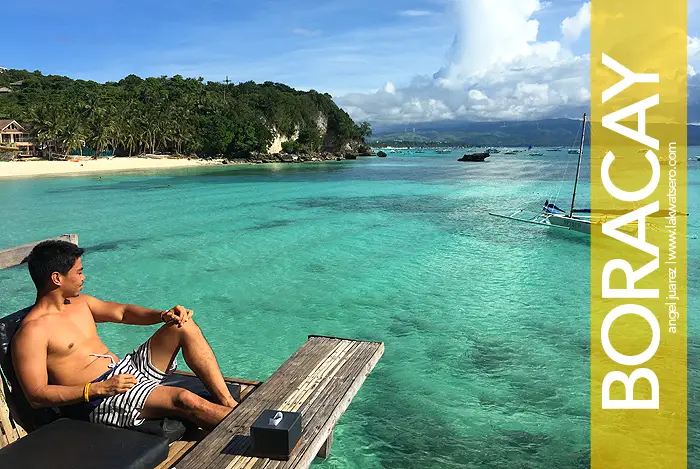 You can book online if you are planning to stay in one of their rooms. No booking is required though if you will just eat or drink in their place but reservation is advised for big groups specially on peak hours, i.e. sunset hours. The place can get too busy and crowded during these hours but there's plenty of space around and the wide horizon right in front of you creates illusion of being in an open wide space.
What's not to miss in their restaurant and bar? I personally like their Quatro Formaggi Pizza and Mango Shake. I heard their Seafood Marinara is good as well as the wraps, rice dishes and other variants of pizza.
As more and more people get to discover this once quiet and hidden spot, the quality of service sometimes suffers setback. But remember, one goes here to chill and relax. So leave your fast paced life in the White Beach and take everything here slowly. Appreciate life as it gradually unfolds… dip into the sea, finish a book, stare at the sunset, reconnect with friends and loved ones, do nothing. Be the moment, live the moment!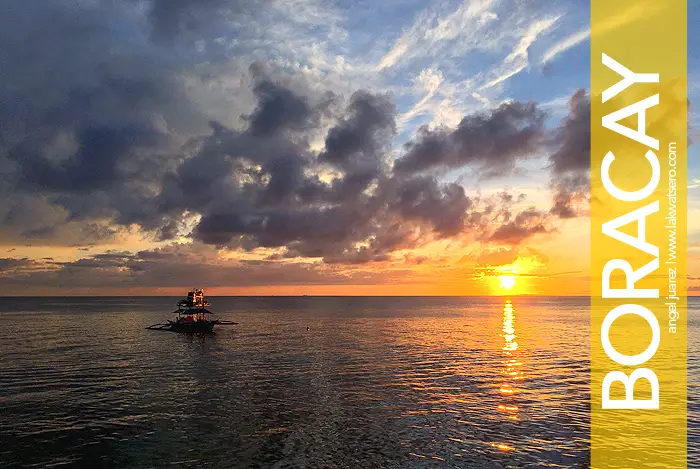 So guys, the next time you visit Boracay, I suggest you get rid of the crazy White Beach and spend an afternoon in Spider House. Jump off their deck into the open sea, swim and snorkel in the rich turquoise water, enjoy a breathtaking view of sunset, feast on their sumptuous menu, laze around, chill and enjoy life's simple pleasures.
You can get here from the White Beach by foot (around 15 to 20 minutes) via the narrow walkway along the beach from the end of Station 1. Or you can just flag a tricycle at the main road for P100 – P150 from Station 1 or 2.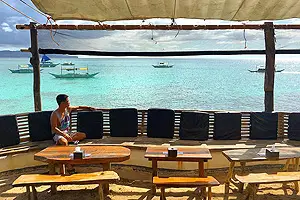 Spider House Boracay
Diniwid Beach, Boracay
Starts at 1,500 PHP