October last year when I first set foot in Europe, Paris to be specific. It is in fact a fulfillment of a long-time dream. I was so elated that as soon as I arrived in the city, I went straight to Eiffel Tower and Sacre Coeur instead of checking-in in our room in Montmartre.
It was a picture-perfect day in Paris. And seeing the icons of the city with my very own eyes on the backdrop of clear and blue skies awed me. Using my smartphone, I took a lot of Instagram-worthy shots, excited to share it with my friends.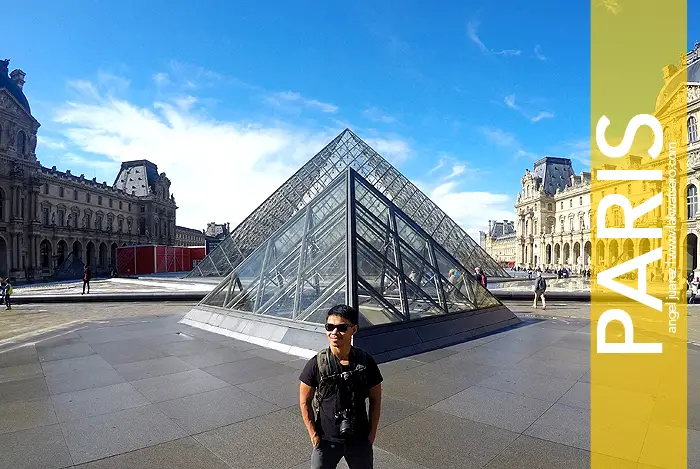 But when the day was about to end, before I even got to our room, an unfortunate incident happened. Poof! My phone was stolen! And the thought that all my lovely pictures of Paris on a beautiful day of autumn, all the happy memories of my first day were gone… all gone! I felt the sky fall on me.
I was saddened. No, I was devastated! Regrets followed. Then the downpour of "what ifs". Apparently, Paris is not the safest place in Europe but it could have not happened if I was more careful and vigilant. Or if I was wearing a secure bag.
If only I had a Pacsafe then.
Apparenty, it's Pacsafe that first came to my mind since it is the only product of its kind in the Philippine market, the first and only anti-theft bag and travelware in the country. For nearly two decades, Pacsafe has been creating award-winning and innovative travel products that guarantees security without compromising comfort and style.
Recently, I finally personally experienced two of their products – the Metrosafe LS150 anti-theft sling backpack and the Coversafe X75 anti-theft RFID blocking neck pouch.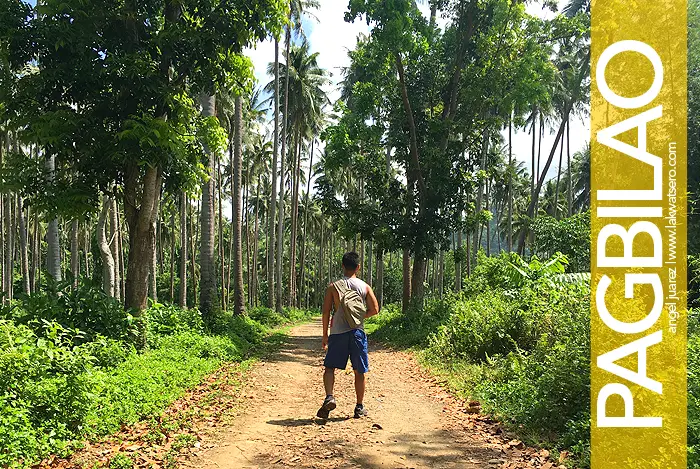 Metrosafe LS150 Anti-Theft Sling Bag
This small yet terrible anti-theft cross body sling bag is not only the perfect and stylish urban companion but also great pack for day exploration. Its anti-theft features include lockabout security clip, Carrysafe slashguard straps, eXomesh slashguard, RFIDsafe blocking pockets and material, and smart zipper security.
Metrosafe LS150's front, top access zipper main compartment provides instant access to my tablets, while the removable pouch keeps me plugged in with my phone. The added bonus of an RFIDsafe blocking pocket helps to ensure my identity and personal information stays personal.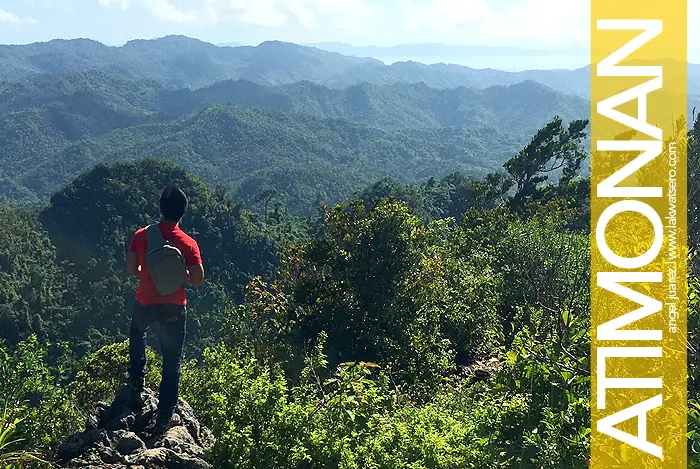 So whether I go on a day trek to Mount Pinagbanderahan in Atimonan or chasing waterfalls in Mauban or on my daily commute to my workplace, I can rely on Metrosafe LS150 as my perfect travel companion. It is a perfect synergy of security, comfort and style.
Coversafe X75 Anti-Theft Neck Pouch
Another small yet full of exciting features, Coversafe X75 anti-theft neck pouch is a discreet, soft and secure neck pouch that can be worn under clothing. It also has slash resistant, wire reinforced Carrysafe slashguard strap and RFID blocking pockets and material with frequency of 10MHz to 3GHz for added layer of security so I need not to worry, rather enjoy more.
Coversafe X75 is definitely a great companion for day-to-day use, ensuring that my identity and other critical information are safe and secure.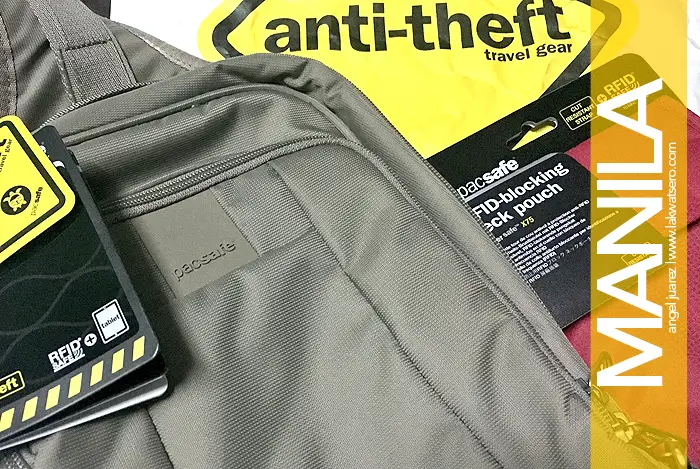 Because Not All Bags Are Created Equal
Needless to say, not all bags are created equal and travel security specialist Pacsafe is way ahead of its league. With the smart anti-theft technology in my Metrosafe LS150 Anti-Theft Sling Bag and Coversafe X75 Anti-Theft Neck Pouch, I will have peace of mind on my daily rush hour commute; or on my day trek to the mountains of Batangas, Bulacan and Rizal; or when chasing waterfalls in Laguna or Quezon; and even on my wandering in Singapore, Tokyo or Bangkok.
Metrosafe LS150 Anti-Theft Sling Bag and Coversafe X75 Anti-Theft Neck Pouch will be my travel buddies in my coming trips here in the Philippines and abroad. I am really excited to bring these two on my journey because I am confident that my Pacsafe SmartTravel Gear got me covered. I can get out and enjoy the journey with peace of mind. I am one step ahead of the game now with these two. My stuff and identity will be safe from opportunistic thieves including pickpockets, strap slashers, gear thieves, bag slashers, bag snatchers and identity thieves, among others.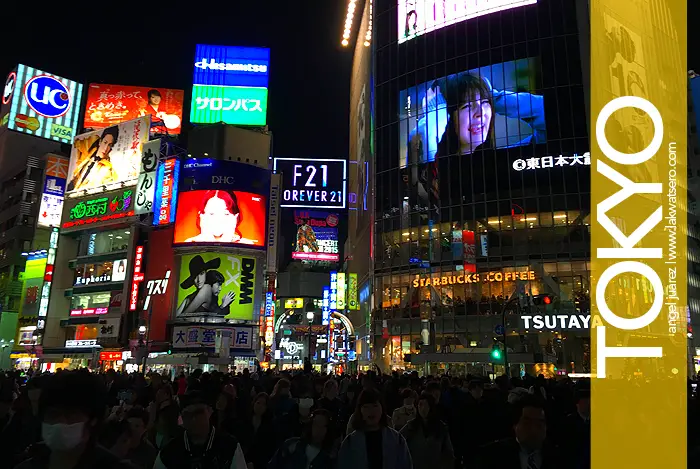 I am looking at going back to Europe soon, Paris again perhaps. When that happens, I know it will be totally different with Pacsafe on my back!