Ganano Falls (Photo from Quirino Province Facebook Page by Arlie Mae Fabros of Saguday)
Your Basket of Happiness!
This is the new tourism branding of the Province of Quirino as launched online via a video presentation on the province's official Facebook page last November 4 in partnership with the Department of Tourism (DOT) and Tourism Promotions Board (TPB). Hosted by Miss Earth 2017 Karen Ibasco, the presentation served as a "virtual tour" of the province that showcased its manifold of tourist attractions.
Nestled in the southeastern corner of Cagayan Valley, Quirino is located on the central portion of the Sierra Madre mountain range where the headwaters of the Cagayan River are found. Thus, while it is surrounded by tall mountains, it is crisscrossed by pristine rivers dotted with numerous cascading waterwalls. One of the few remaining provinces in the Philippines that still have virgin forests, it also boasts of lush woodlands that make it an unspoiled wonderland for nature lovers and adventure seekers.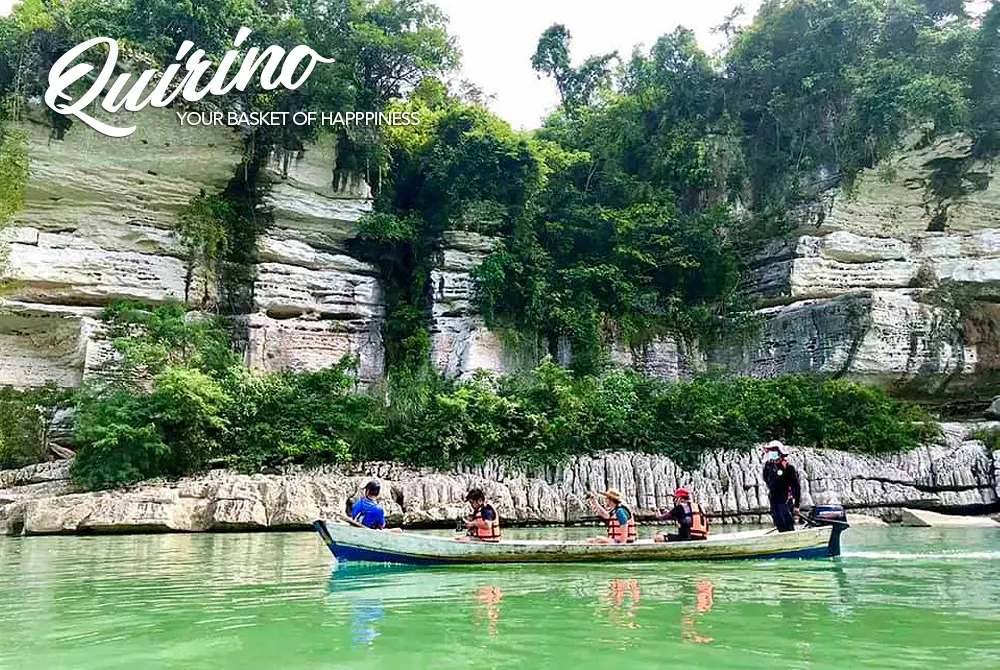 The province's tourism rebranding is in preparation for the expected boom in tourism after the pandemic. Governer Dakila "Dax" Cua explained that the province's rebranding is to better promote the many attractions that Quirino offers, from its many natural wonders to its friendly and hospitable people. With its seemingly bottomless well of attractions, the new brand best describes the whole package that is Quirino!
Like many of the country's tourist destinations, Quirino is already preparing for its reopening to tourism once all the travel restrictions to prevent the spread of COVID-19 are lifted. In line with this, the provincial government has been continuously promoting Quirino as an emerging tourist site.
Its rebranding project is, in fact, only one of the promotional initiatives the province is doing. Last September, to mark its 50th founding anniversary, Quirino launched a coffee table book that features its various attractions through photos and stories. It is also currently finalizing a new website that will allow visitors to see its many tourist sites and even "walk through" some of them.
Tourism Secretary Bernadette Romulo-Puyat lauded Quirino for its promotional efforts. "Innovative ideas and initiatives such as this are exactly what we need at this time to revive our tourism industry and to help the Philippines regain its stature as a prime tourist destination," she said. Describing Quirino's new tagline as "very catchy and so inviting," she assured the provincial officials that, once travel restrictions are lifted, the DOT will help drive tourist traffic to the province.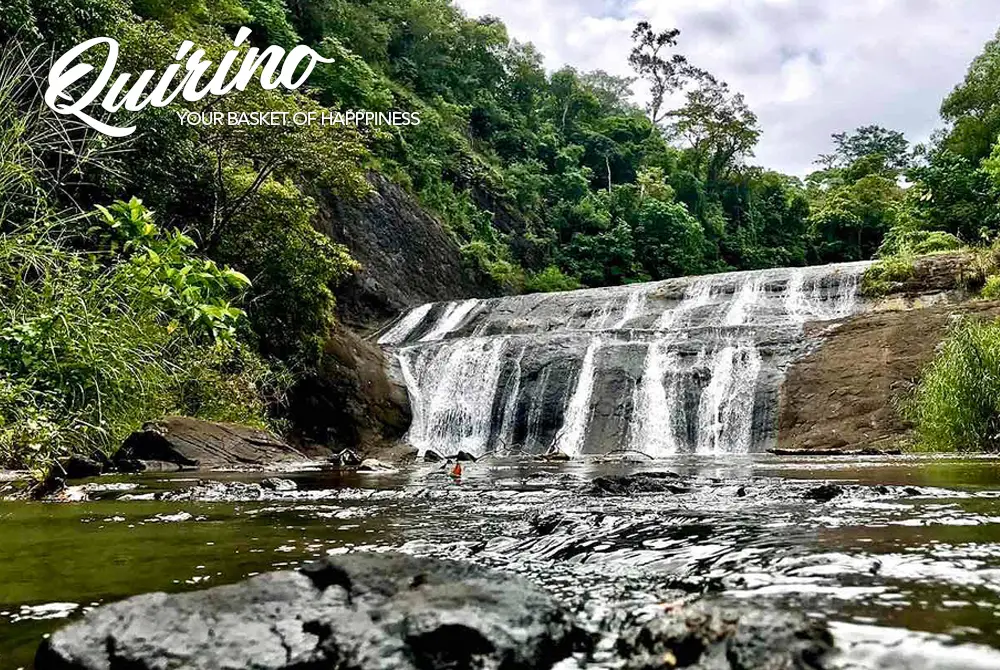 Tourism Promotions Board Chief Operating Officer Maria Anthonette Velasco-Allones congratulated Quirino for what it is doing as well, particularly for pioneering digital tourism in the country. She added that  the province's new brand will breathe new life into the local tourism scene and make it more enticing.
Elmor Villaruel, the head of Qurino's Provincial Economic Enterprise Office, pointed out that the province's "Basket of Happiness" is not only about tourist attractions, it is also filled with many business opportunities. Aside from investing in tourism-related ventures, marketing Quirino's high-value commercial crops, such as bananas, coffee and cacao, as well as its famous fossilized flowers and other exquisite handicrafts could also be a very promising business for forward-looking entrepreneurs, he said.
The virtual tour ended with an audio-visual presentation that provided visitors with a closer and thrilling look at Quirino's many tourist attractions. A jingle on Quirino's Basket of Happiness was likewise aired for the first time.
The province's rebranding launch was also crossed-posted on the social media assets of Quirino's digital and media partners: ANC Channel, Asian Journal Media Group, Our Awesome Planet, Out-of-Town Travel Blog, Pinoy Adventurista, the Lakwatsero, and TripZilla.
Check out Quirino's rebranding video.