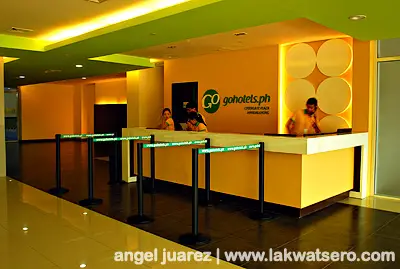 As a proponent of budget traveling, for me, every peso counts. So I make it a point to find ways to minimize the cost of my trip by sticking to the basic. That includes my choice for accommodation.
So I was lucky to be one of the first few to discover and experience the newly opened real value hotel in the country – the Go Hotels.
What is Go Hotels?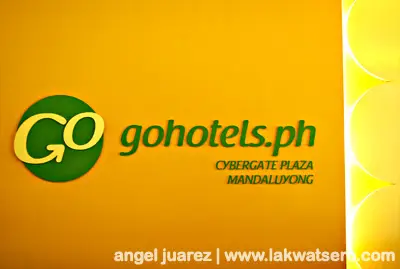 Go Hotels is the low cost hotel segment of Robinson's Land Corporation that synergizes comfort and budget under one roof, providing the best hotel experience at a lower price. They aim to build a chain of hotels in the country that will offer a low cost option for value lodging starting with the opening of Go Hotels Cybergate Plaza.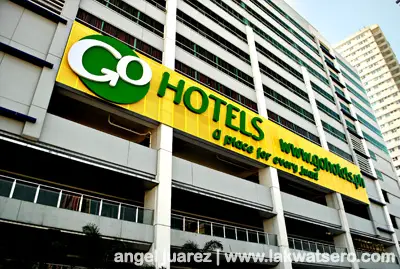 Strategically located along EDSA Pioneer in Mandaluyong City, Go Hotel Cybergate Plaza is just a stone throw away from Robinson's Forum and just minutes drive from the business districts of Ayala, Ortigas and Greenhills. Being bounded by the cities of Manila, Pasig, Quezon, San Juan and Makati, the hotel is conveniently near the airport, government offices, major places of interests and big shopping malls.
Public Opening
Go Hotels Cybergate Plaza is set to formally open in public on May 19, although they are already accepting guests now. They are also already open for advance reservation thru their website www.gohotels.ph. Walk-ins are also accepted with the same rate.
A convenient store and a Tokyo Cafe are on the works and scheduled to open inside soon.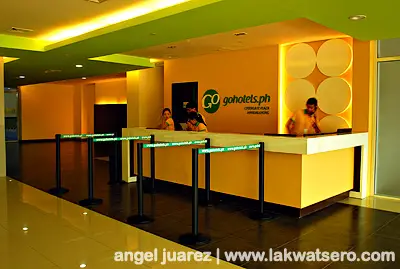 Later this year, they plan to open Go Hotels Tacloban, while Dumaguete and Palawan will follow in the next two to three years. They aim to build a hotel wherever there is a Robinson's Mall and wherever their budget carrier Cebu Pacific Air flies.
Why Cheap
The business model of Go Hotels follows the model of their sister company low cost carrier Cebu Pacific Air, that is providing the basic necessities for an accommodation. You don't have to pay for items you don't actually use or need.
Their pricing scheme also follows the model, offering the lowest P388 per night per person for limited rooms. The earlier you book, the greater chance of getting the lowest rate.
Why Choose Go Hotels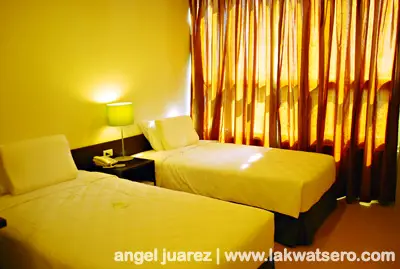 A spacious, well lit, air conditioned room equipped with a free wifi, a 22″ LCD cable television, key card lock system with energy-saver switch, in-room safe, chiropractic high-quality hypoallergenic pillows, a choice of two twin or a queen-sized beds, a telephone system and hotel intercom, plus a cozy bathroom with hot and cold handheld and rain showers, basic toiletries and bath towels. Where else can you avail all these for as low as P388?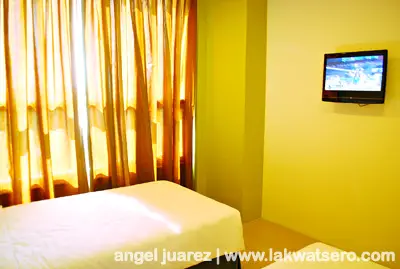 Traveling doesn't need to be expensive. Thanks to Go Hotels.
For reservations, inquiries and other information, visit www.gohotels.ph or call them at 0922-GOHOTEL (0922-4646835) /(02) 3988788.
(Visited 46 times, 1 visits today)