10+ Reasons to Stay in Summit Ridge Tagaytay This Holiday Season
Categories
Hotels-Resorts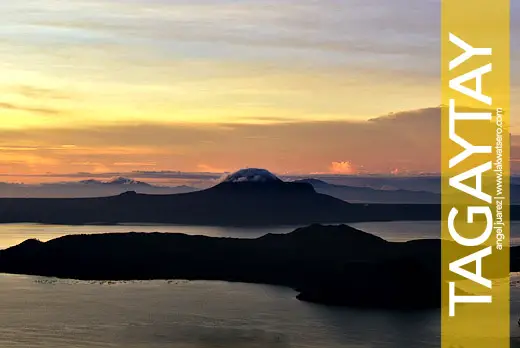 The cool monsoon started blowing from the northeast, the airwaves are now filled with Christmas carols, the malls are already in their festive theme. Everyone's favorite Holidays are fast approaching!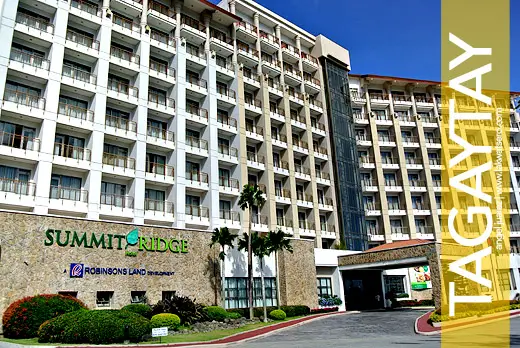 'Tis the time of the year when everyone is already busy with the planning, preparation and all. On what to do or where to spend the Christmas and the New Year. Well, there is actually a hassle-free way of spending! In fact, a promise of unforgettable Holidays is just a ring or a click away in Summit Ridge Tagaytay. There's no need to make a long list of what to prepare because they will take care of everything.
This year, Summit Ridge Tagaytay prepared an all-inclusive package to best spend the happiest times of the year. From the dazzling decor to fun activities and of course the delightful dishes. All these and more while enjoying Tagaytay's cool weather.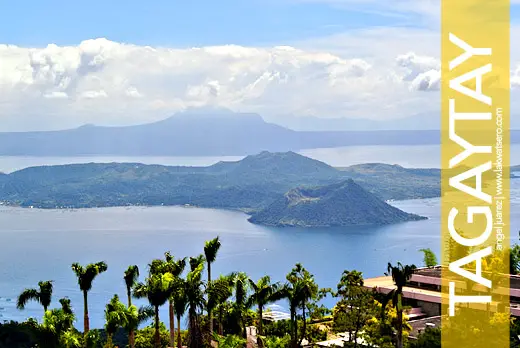 To give you a preview of what's in store in Summit Ridge Tagaytay for the Holidays, here are 10 and more reasons why it is one of the best places in the country to celebrate Christmas and New Year!
Scrumptious Christmas Eve Buffet Dinner
A scrumptious Christmas eve dinner buffet awaits at C2 Classic Cuisine for all guests with the selection of Executive Chef Rob Angeles' delightful menu!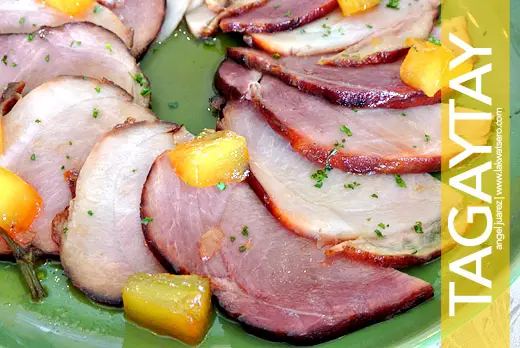 Start with Clam Chowder Soup before feasting with the main entree which includes Soft Spring Roll Imperial, Crispy Chicken Prawn Crackers, Grilled Salmon with Teriyaki Sauce, Roast Porkloin with Prune Apple Stuffing, Assorted Buttered Vegetables, Cravings Chow Mein, Nasi Goreng and Jasmine Rice as well as Lechon and Glazed Ham from the carving station.
Also available are bread and pastries, salad bar and desserts such as Raspberry Cheesecake, Apple Tart in Caramel Sauce and various fruits in season. Drinks include Red Iced Tea, Four Seasons, Coffee and Tea. A live band will also provide music entertainment at the restaurant.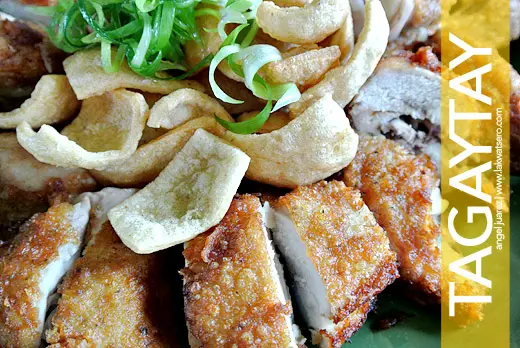 The Christmas eve dinner buffet is included to the Holiday room package but walk-in guests can also avail of it for only P1,199 per person, kids aged up to seven are free of charge while those seven to twelve pay only half.
Festive New Year's Eve Buffet Dinner
Expect a festive New Year's eve dinner buffet at C2 Classic Cuisine with the wide selection of sumptuous dishes also by Chef Rob.
Indulge with Cheesy Hungarian Meatballs, Roasted Spring Chicken, Crab Stuffed Fish Fillet, Slow Cooked Beef Short Ribs, Vegetable Mélange, Yakisoba and Paella Valenciana, Lechon and Chicken Galantina. Of course soup, bread and pastries, salad and non alcoholic drinks are also part of the menu.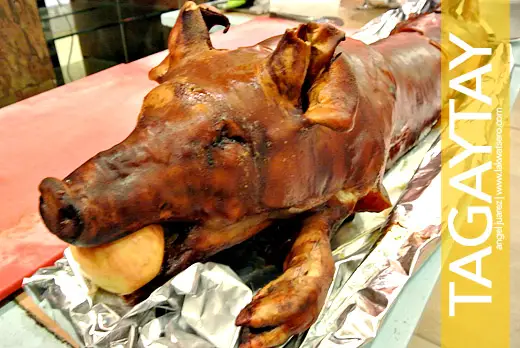 For dessert, worth raving is the Pastillas Panna Cotta Shots as well as the Mini Black Forrest Cake and various fruits in season. Live band will also be there to serenade the guests.
The New Year's eve dinner buffet comes free for all checked-in guests but walk-ins can also avail of it for only P1,299 per person, kids aged up to seven are free of charge while those seven to twelve pay only half.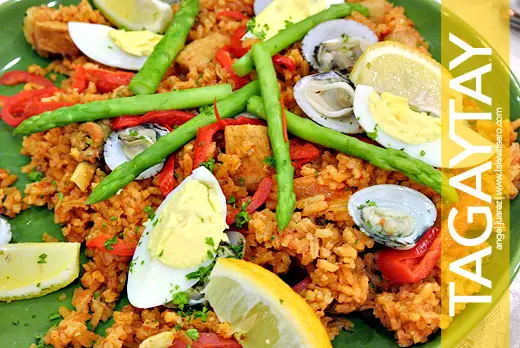 Enhanced Breakfast Buffet
Wake up on a cold Christmas and New Year morning and start your day with an enhanced breakfast at C2 Classic Cuisine. Choose from variety of breads and pastries, soups, cereals, desserts and non-alcoholic beverages. There are also salad station, omelet station and pancake station.
For Christmas, hot items include Pansit Malabon, Carbonara, Rellenong Talong, Buttered Corn and Carrots, Pork Hotdog, Honey Glazed Ham, Beef Tapa, Chicken Nuggets, Tawilis and Smoked Bangus.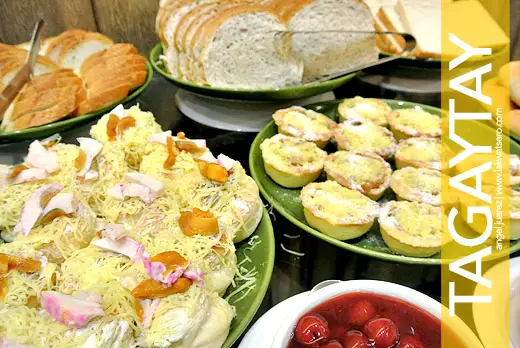 Meanwhile for New Year, expect Yang Chow, Pancit Bam-i Guisado, Filipino Style Spaghetti, Mixed Vegetable Ensalada, Assorted Sauteed Vegetables, Cheesedog, Pork Tocino, Beef Tapa, Classic Fried Chicken, Tawilis and Fried Dilis on the buffet table.
The enhanced breakfast menus for Christmas and New Year are complimentary for all checked-in guests. Walk-ins can avail of it for only P599 per person, kids aged up to seven are free of charge while those seven to twelve pay only half.
Postcard Perfect View in Every Room
Imagine spending the Holidays in the backdrop of the picturesque Taal Lake and Volcano, aptly dubbed as an island within a lake within an island within a lake within an island. When you book a room in Summit Ridge Hotel, you will have this view right in your balcony because every room here offers panoramic view of the world's smallest yet active volcano.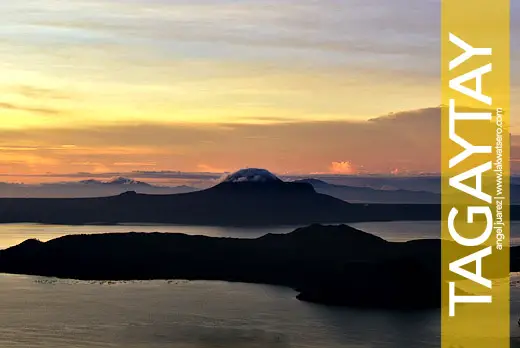 Waking up in the morning to a postcard perfect view… priceless!
Hotel Rooms, Facilities & Amenities
Despite being damaged by Typhoon Glenda this year, Summit Ridge Hotel Tagaytay has undergone rehabilitation in time for the festive season.
With 108 spacious and generously appointed guest rooms and suites with a picturesque view! These rooms and suites are equipped with individually-controlled air conditoning unit, LCD cable TV, personal refrigerator, in-room safe, coffee and tea making facilities and complimentary wifi.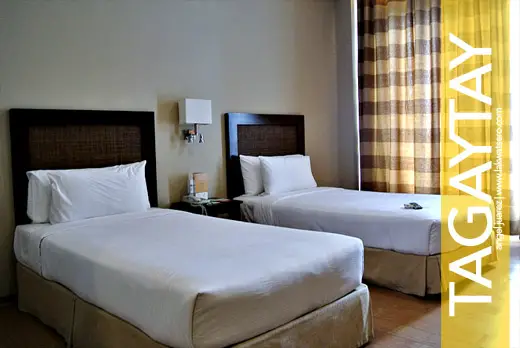 Guests can enjoy the hotel's world-class facilities such as spa, infinity pool, fitness gym and indoor playing courts with taraflex sports flooring designed for badminton and basketball.
With amenities such as elegant ballrooms, several function rooms, an events lawn and state-of-the-art Summit Learning Center, a separate structure equipped with modern audio-visual facilities, Summit Ridge Hotel is also a perfect venue for business meetings, conventions and other events.
Cupcake Decorating Station
Unleash the artistic side of you in the Cupcake Decorating Station where an exciting activity awaits. Chef Christine Paredes and her team will conduct a demonstration on how to decorate cupcakes and cookies. Kids and kids at heart are invited to join and try to decorate their own pastries. Your reward? Well, you can eat or take home your masterpiece! 🙂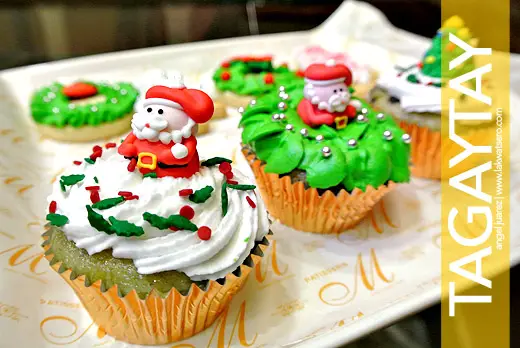 Movie Screenings
Movie time is bonding time and the best way to spend it is with our family and loved ones. Summit Ridge Tagaytay prepares an exciting lineup of films on Christmas Day and New Year's Eve for their indoor movie screenings so families can bond while enjoying hit movies on the big screen.
Unlimited Coffee & Cakes
Sweet tooth alert!
Cakes and coffee lovers will surely love the unlimited sweets at C2 Classic Cuisine because Chef Paredes' baked creations will surely delight everyone. Indulge on the unlimited supply of Raspberry or Strawberry Cheesecake, Double Chocolate Cake, Choco Caramel Cake and more!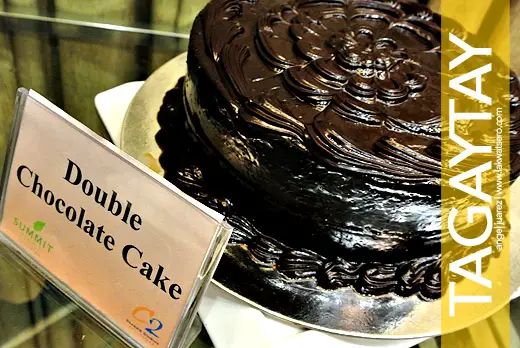 Fireworks Display & New Year's Countdown
A New Year's Eve celebration isn't complete without the countdown and the fireworks display. Summit Ridge Tagaytay prepares a festive welcome to a bright and blissful New Year and everyone is invited! With fireworks display to brighten the night sky, all guests are invited to gather at the open area while enjoying the cocktail, wine and beer as we welcome the new year with renewed hope and optimism.
Cocktail, Wine & Beer
Savor the Holiday spirit while socializing with friends and loved ones over cocktail, wine and beer. A pre-dinner cocktail on Christmas Eve and post-dinner cocktail on New Year's Eve await guests at C2 Classic Cuisine. These cocktails come free for all checked-in and walk-in guests.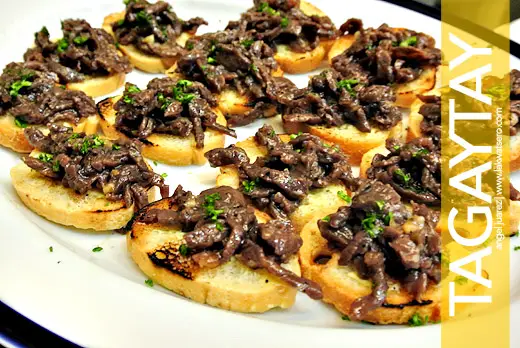 But wait there's more!
More activities and surprises await guests at Summit Ridge Tagaytay this Holidays! Kids of all ages will definitely look forward to the Meet and Greet Moment with Santa Claus, the Arts and Crafts Corner and the Photobooth Area on Christmas and New Year.
Do drop by also the Wishing Wall, a simple yet meaningful activity in tune with the season of giving during this time of the year. In partnership with Caritas Cavite, the Wishing Wall features images of some of Caritas Cavite's kids. Be inspired to donate and make their wishes come true. Guests may avail of the charming trinkets from November 17 to December 31, 2014 for only P199.00 per piece. One hundred percent of the proceed will be donated to Caritas Cavite.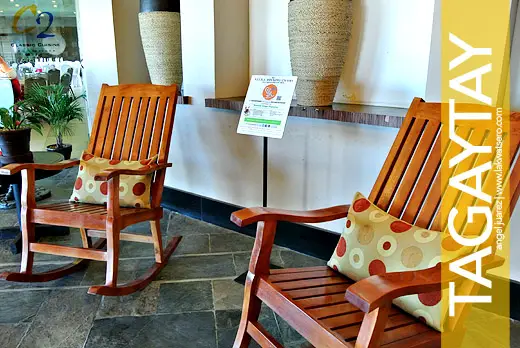 Check out the rocking chairs too at the lobby. These rocking chairs are provided by the SILYA initiative of Tito Lorete Alcala. SILYA stands for "Sa Iyo Lolo at Lola, Yantok Aming Alay". These rocking chairs are provided for free to those establishments who are willing to shell out some space for the use of the elderly.
Book your room for the Holidays in Summit Ridge Tagaytay via their website at www.summithotels.ph or call +632-2406888 or +639228526800. Room rate ranges from P10,988.00 to P17,988.00 for Christmas and New Year with all the delightful inclusions listed above! Regular room rate this holiday season ranges from P7,250.00 to P15,000.00.
For more information, follow Summit Ridge Tagaytay on Facebook, Instagram and Twitter. Have a happy #HolidaysAtSummitRidge Tagaytay!
(Visited 207 times, 2 visits today)
Follow @thelakwatsero on Instagram: