Cinemalaya Goes UP 2012 Schedule
The Cinemalaya tradition continues in University of the Philippines Diliman for the Cinemalaya Goes UP 2012! Get a chance to watch this year's Cinemalaya 8 entries from August 1 to 14 at UP Film Institute Cine Adarna, Diliman.
Cinemalaya Goes UP 2012 is presented by the UP Cineastes' Studio. Tickets are priced at P80.00 for Cinemalaya Films and P100.00 for  Sineng Pamanbansa Films and are available at UP Film Center Box Office. For reservation contact Isay at +639172263090 and Christi at +639157439915.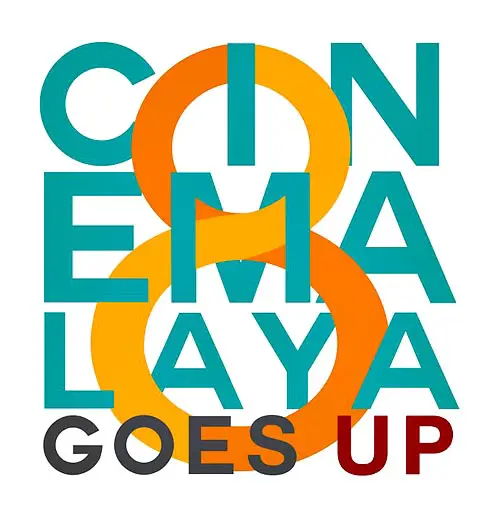 Schedule and Co-Presenters
August 1 (Wednesday)
5PM Aparisyon:  UP Pi Sigma Delta Sorority (0927-8754931/0905-1143549)
8PM The Animals: UP Writers Club (09175905878) and UP Organization of Business Economics Majors (09062314841)
August 3 (Friday)
5PM Ang Katiwala
8PM Intoy Syokoy ng Kalye Marino: UP Materials Science Society (09326616958) and UP Tau Gamma Phi
August 4 (Saturday)
4PM In Bangka Ha Ut Sin Duwa Sapah: UP Muslim Students Association (09279222246) and UP Psychology Society (09178898114/09157635847)
7PM Ang mga Kidnaper ni Ronnie Lazaro: UP Psychology Society (09178898114 and 09157635847)
9PM Ang Nawawala: International Club of UP (09276337992 and 092772867245) and UP Cineastes' Studio
August 6 (Monday)
5PM REquieme!: UP Kalipunan ng mga Mag-aaral sa Sosyolohiya (09152933775)
8PM Oros: UP Anthropology Society (09399378082) and Heights Ateneo (09228975508)
August 7 (Tuesday)
5PM Mga Dayo
August 11 (Saturday)
5PM Kalayaan
8PM Posas: UP Praxis (09359974432)
August 13 (Monday)
5PM Diablo
8PM Kamera Obskura: UP Cast (09152599553) and UP Cineastes' Studio
August 14 (Tuesday)
5PM Diablo (Best Picture New Breed): UP Cinema (09062602650) and UP Organization of Business Economics Majors (09062314841)
Note: Bwakaw, Mga Mumunting Lihim and Sta. Nina will not be screened at UP Diliman anymore due to the films having prior arrangements for commercial releases. For screening schedules, check out their Facebook pages: http://www.facebook.com/bwakawthemovie, http://www.facebook.com/MgaMumuntingLihimThoseLittleSecrets, http://www.facebook.com/STANINACINEMALAYA